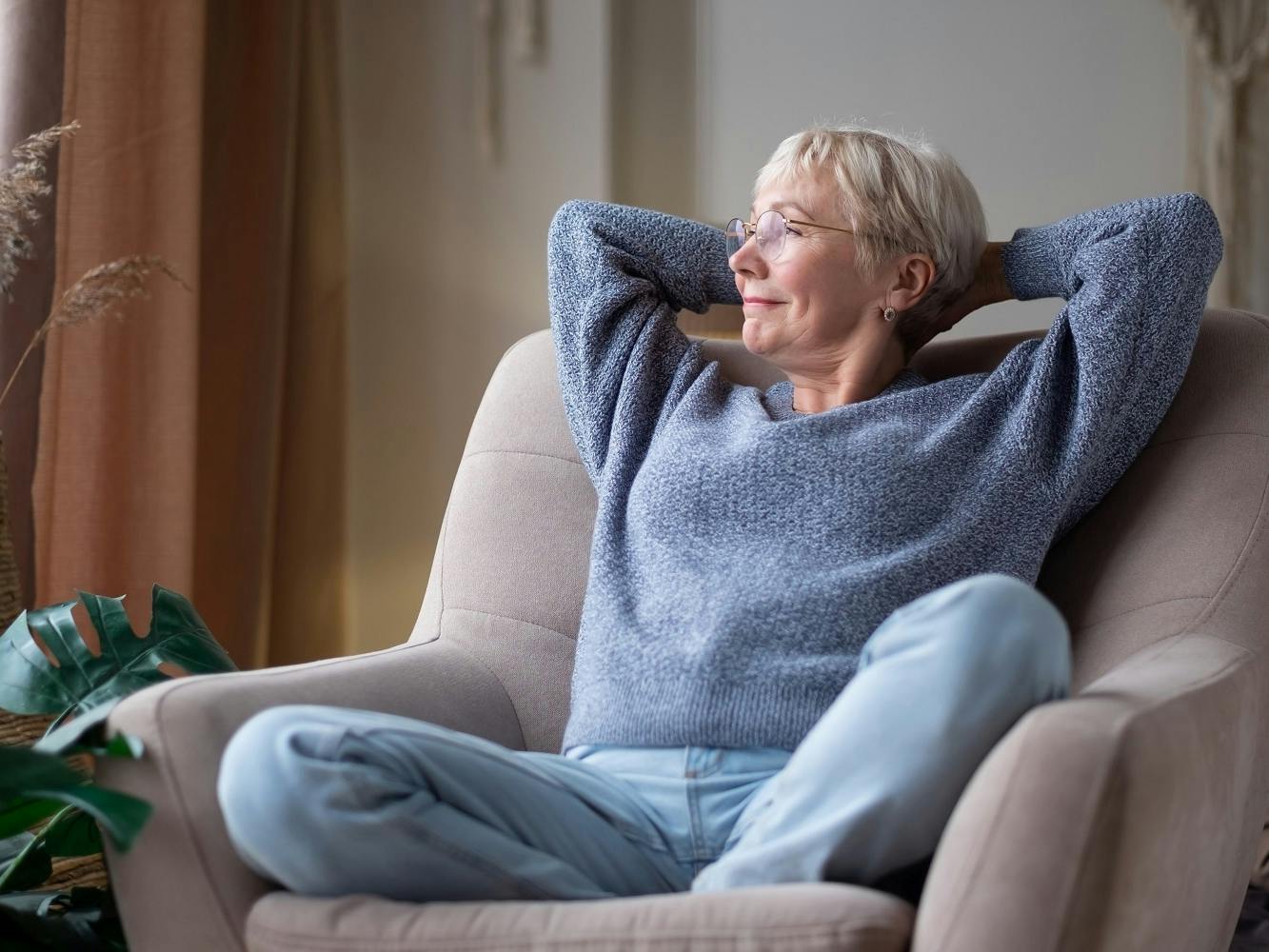 Medicare has four parts: A (hospital insurance), B (medical insurance), C (Medicare Advantage), and D (prescription drug coverage).
Medicare Part C plans are similar to the health insurance many of us had through an employer.
Original Medicare is made up of Part A and Part B. It covers most medically necessary healthcare services. However, it doesn't include items like prescription drug coverage, dental, or vision.
Enter Medicare Part C, more commonly known as Medicare Advantage. These plans offer beneficiaries a different way to get Medicare coverage by combining Parts A and B (and usually Part D), into a single plan that resembles the health insurance many of us had through an employer. In addition, nearly 99% of Advantage plans cover routine vision and dental services.
In 2023, more than half of all eligible Medicare beneficiaries were enrolled in a Medicare Advantage plan. While MA plans aren't for everyone, there are several benefits to enrolling including cost, coverage, and convenience of the plan. Read on to learn more.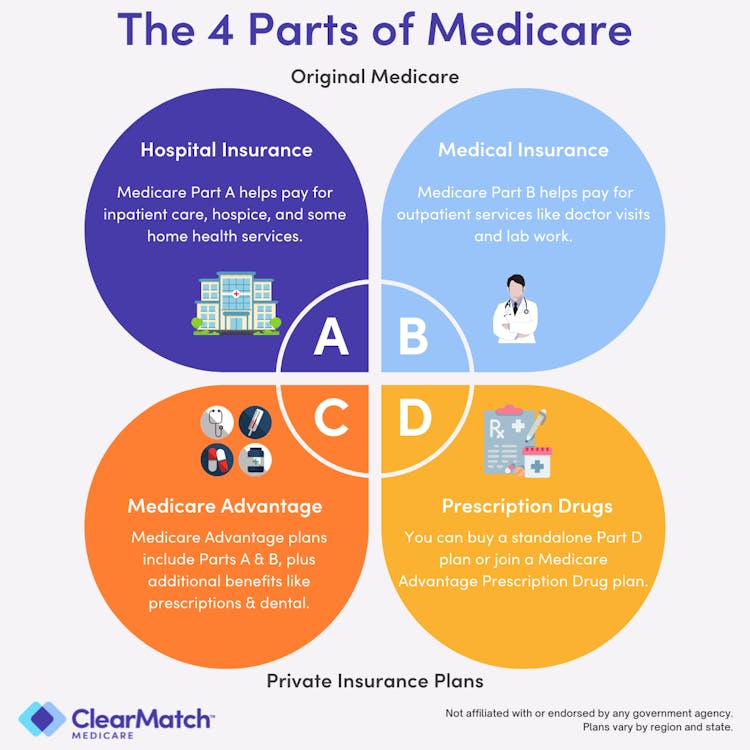 What is a Medicare Advantage plan?
Medicare Advantage plans are sold by private insurance companies that have contracted with Medicare to provide your Medicare Part A and B benefits.
Every Part C plan must include coverage for everything Original Medicare covers, including inpatient and outpatient services, preventive care, durable medical equipment (DME), and other medically necessary care.
However, MA plans also typically cover more than Medicare, and they usually have different costs associated with the plan – include a yearly out-of-pocket maximum, which is something you don't get with Original Medicare.
Types of Medicare Advantage plans
There are two primary types of MA plans.
Medicare Advantage Health Maintenance Organizations (HMO plan) typically requires you to stay in the provider network for services to be covered. In most cases, care received from out-of-network is not covered (except in urgent and emergent situations). Usually, you must choose a primary care provider (PCP), and in most cases, you must get a referral to see a specialist.
Medicare Advantage Preferred Provider Organizations (PPO plan) also has a network of providers and hospitals, and while you pay less if you go to providers within the plan's network, you can generally also go out-of-network as well (though you'll likely pay more). These plans do not require you to choose a PCP, and you typically don't need a referral to see a specialist.
Two less common types of MA plans are Private Fee-for-Service (PFFS) plans and Special Needs Plans (SNP).
What do Medicare Advantage plans cover?
Coverage may vary, but in addition to covering everything that Parts A and B cover, MA plans may offer:
Vision coverage
Dental coverage
Hearing coverage
Fitness club memberships
Non-medical and wellness benefits
Some MA plans also provide prescription drug coverage (MA-PD plans).
4 Signs a Medicare Advantage Plan Is Right for You
How much do Medicare Advantage plans cost?
Not only can costs differ from Original Medicare, but they can also vary from plan to plan.
For example, some MA plans have a $0 monthly premium while others have one (the average is about $19, but your plan may charge more or less). You must also continue to pay your Part B premium ($240 in 2024).
Another cost may be a deductible. While Original Medicare has standard deductibles, some MA plans may not have one while others do.
Finally, you'll likely have co-pays and co-insurance for inpatient and outpatient services (though these may vary from Original Medicare).
One important benefit to note related to MA plan costs include the maximum out-of-pocket, or MOOP. In 2024, the MOOP for MA plans is $8,850 for in-network services, though most plans set lower limits. Once you reach this amount, you will not pay cost-sharing (such as co-pays and co-insurance) for covered services.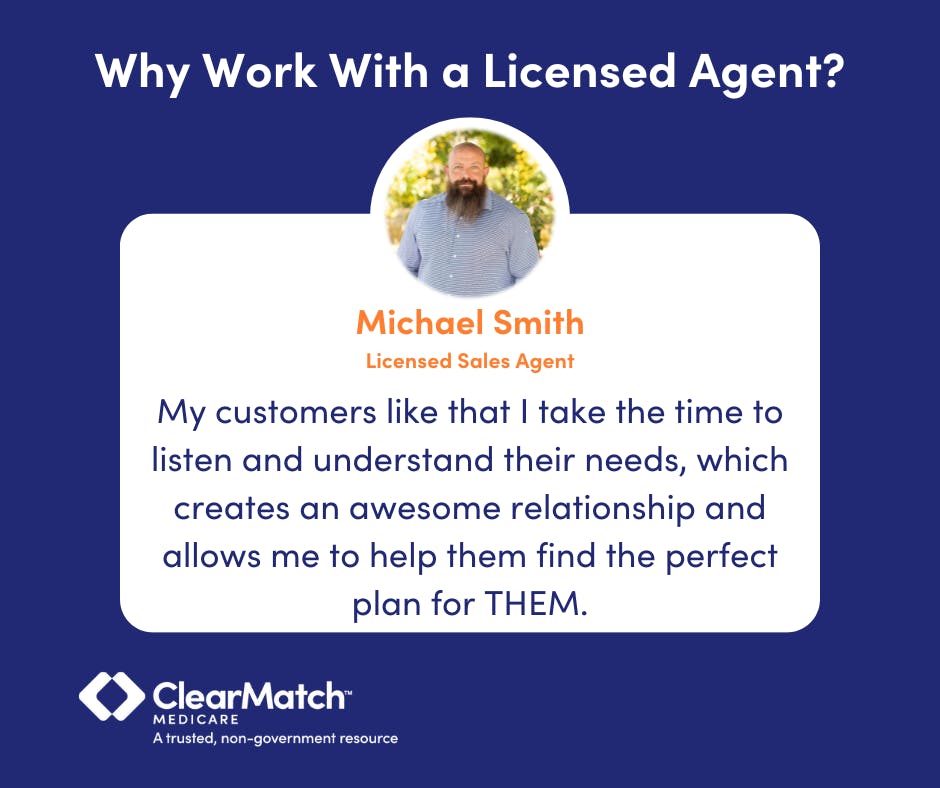 Benefits of Medicare Advantage plans
There are several benefits of having a MA plan:
Cost
While you are still responsible for some of your medical bills, with some MA plans, you pay less for coverage and certain services. For example, some plans do not charge monthly premiums or deductibles. Others may have lower co-pays or co-insurance for services received in-network. Plus, because MA plans have a MOOP, there is a limit on how much you'll pay out-of-pocket each year.
Healthcare costs can add up quickly, even if you have a plan that doesn't have some cost-sharing expenses. Knowing you have a limit on your out-of-pocket costs each year can provide peace of mind.
Convenience
For many beneficiaries, it's convenient to have your hospital, medical, and prescription drug coverage rolled up into a single plan. This means you don't have to get a separate Part D prescription drug plan and pay a separate premium.
Plus, MA plans often offer additional benefits that help you coordinate your care and stay healthy longer, such as lifestyle coaching programs, a multidisciplinary care team, online tools and resources, and more.
Coverage
Medicare Advantage plans are required to cover at least the same services as Original Medicare, so you will get coverage for hospital and medical services. However, they also usually provide extra benefits like prescription drug coverage, hearing/hearing aids, vision/eyeglasses, dental, and more.
Some plans even offer non-medical benefits like medically necessary transportation, over-the-counter allowances, help paying utility bills, debit cards to purchase healthy foods and other medically necessary items, and more.
Note that not all plans offer all benefits, and some benefits may be limited to people with certain conditions or who meet certain requirements. It's important to compare plan options carefully before choosing one.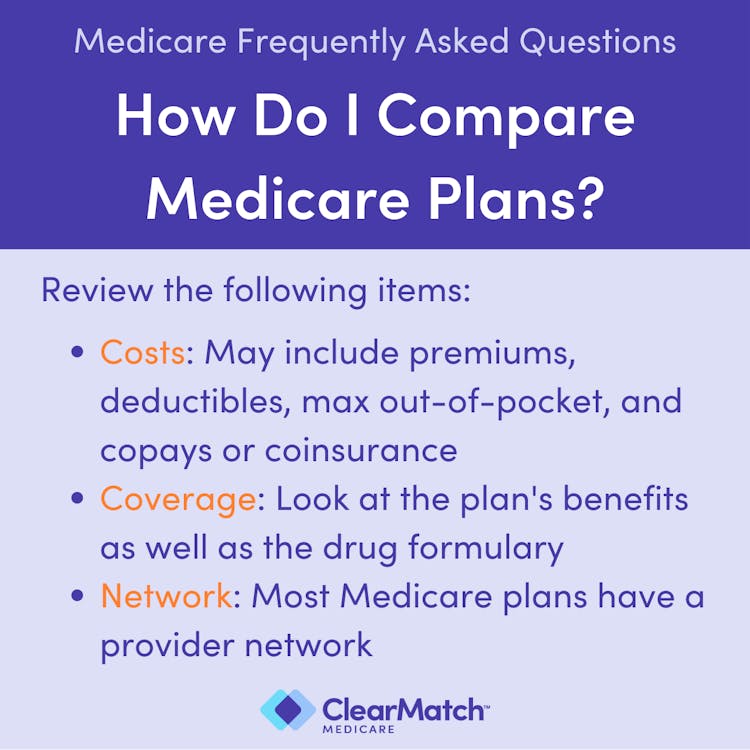 How to choose a Medicare Advantage plan
When determining if a Medicare Advantage plan is right for you, there are several factors to consider.
First, look at the cost. Compare premiums, deductibles, co-pays, co-insurance, and the MOOP for the plan. Not only should you compare the costs of different MA plans, but also compare them to the cost of Original Medicare.
Second, look at the provider network. Make sure that any providers, hospitals, and pharmacies you currently use are within the plan's network. If they are not, be prepared to choose a different in-network provider or pay more for services.
Third, analyze the benefits. Have in mind a list of benefits and coverage that is important to you above and beyond what Original Medicare may cover, such as hearing or dental insurance. Choose a plan that offers benefits you will take advantage of.
Fourth, if the plan provides prescription drug coverage, make sure any prescriptions you currently take are on the plan's formulary. Also check the costs of these drugs compared to other plans.
When you're ready, you can sign up for an MA plan during certain times of the year, called enrollment periods.
Note you must be enrolled in Original Medicare Part A and Part B to join a Medicare Advantage plan.
Also keep in mind that not all plans are offered everywhere, and you must live within a plan's service area in order to enroll. You can see which plans are available in your area by entering your zip code into our Find a Plan tool. Or, if you have questions about which Medicare coverage is right for you, you can call us toll-free at 888-992-0738 and one of our licensed agents will answer your questions and help you understand your Medicare options.
And, coverage and costs can change each year, so you'll want to regularly review your Evidence of Coverage (EOC) and Annual Notice of Changes (ANOC) to ensure the plan you choose continues to be the best plan for you. (Read more: The Medicare Annual Notice of Change)
Additional resources
Find a Medicare Part C plan in your area
It's FREE with no obligation
Speak with a Licensed Insurance Agent
M-F 8:00am-10:00pm | Sat 9:00am-6:00pm EST