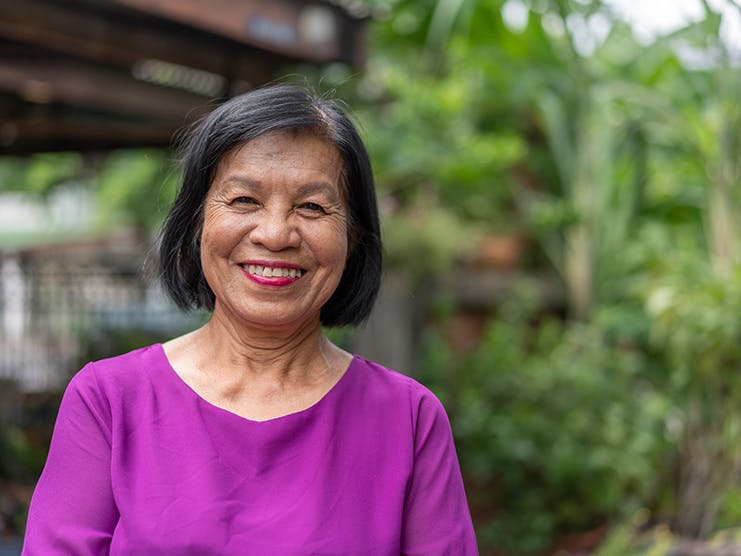 The most common type of Medicare Advantage plan is a Health Maintenance Organization, or HMO.
Medicare Advantage (MA) plans, also known as Part C, are provided by private insurance companies. They cover everything Original Medicare (Part A and Part B) does, but most offer additional benefits as well. Part C plans may include prescription drug coverage (MA-PD plans), routine vision exams, routine dental care, fitness programs, and more.
Exact benefits and costs vary from plan-to-plan, and each also has nuances when it comes to their provider network and drug coverage. Knowing the different types of MA plans, including pros, cons, restrictions, and rules, as well as how to choose the right MA plan for you, can help ensure you have the coverage and benefits that fit your needs.
Medicare Advantage plan types
There are five main types of MA plans to choose from: health maintenance organizations (HMO), preferred provider organizations (PPO), private fee-for-service (PFFS) plans, medical savings accounts (MSA), and special needs plans (SNPs).
Health Maintenance Organization plans
With HMO plans, you must generally get your care and health care services from providers that are in the plan's network, except for:
Emergency care
Out-of-area urgent care
Out-of-area dialysis
In most cases, care received from providers outside of the network are not covered, and you'd have to pay those costs out-of-pocket. Otherwise, care from in-network providers is covered.
Usually, you must choose a primary care provider (PCP) to help coordinate your care. Your PCP can also refer you to a specialist, which in most cases is required for coverage. You may also have to get prior authorization for certain services.
Pros of HMO plans
Typically have lower monthly premiums and out-of-pocket costs (including deductibles, co-pays, and co-insurance)
Having a PCP as an advocate to help coordinate and manage your care
Billing is less complicated since you don't have to file claims for in-network care
May cover prescription drugs
Cons of HMO plans
Must stay in-network or risk paying for all costs out-of-pocket
May have to choose a new PCP if your current one isn't in-network
Need referrals to see a specialist
Prior authorization needed for certain services
Preferred Provider Organization plans
PPO plans also have a network of doctors, hospitals, and other providers, and you will pay less if you use the providers within the plan's network. Unlike an HMO plan, you can also use out-of-network providers for covered services, though the costs may still be higher than if you stay in-network.
Urgent and emergency care are also always covered in- or out-of-network.
In most cases, you can get your health care from any doctor, specialist, or hospital, and you do not need to choose a PCP to coordinate your care. You also typically do not need a referral to see a specialist.
Pros of PPO plans
You can see both in- and out-of-network providers
Costs are lower for in-network services
No referrals necessary to see a specialist
You do not have to choose a PCP
May cover prescription drugs
Cons of PPO plans
Costs are higher for out-of-network services
Typically more expensive than other managed care options (including higher premiums and out-of-pocket costs)
Co-pay and co-insurance costs can be different for in-network and out-of-network
Private Fee-for-Service plans
PFFS plans are different from other types of MA plans because the plan determines how much it will pay doctors, hospitals, and providers, and how much you must pay when you get care.
Most PFFS plans have a contracted network of providers, and you can see any of the network providers who have agreed to always treat plan members. If you go to a provider that's not in the plan's network (not including for urgent or emergent services), your plan may not cover the services and your costs may be higher.
Out-of-network doctors may decide not to treat you, even if you've seen them before. It's important to make sure your providers agree to treat you under the plan and accept the plan's payment terms prior to getting any services. Each time you see a health care provider, you must show your plan membership ID card.
You do not need to choose a PCP with these plans, and you also don't need a referral to see a specialist. Some PFFS plans offer prescription drug coverage.
Pros of PFFS plans
You'll pay less for care when using in-network providers
Out-of-network care is covered
You do not have to choose a PCP
Referrals are not required to see a specialist
May cover prescription drugs
Cons of PFFS plans
You'll pay higher costs for out-of-network care
Providers must agree to treat plan members or services may not be covered
Typically have higher premiums
Some providers may not accept your plan, or some services may be covered while others are not
Medicare Medical Savings Accounts
Similar to a health savings account plan (HSA) available outside of Medicare, MSA plans combine a high-deductible insurance plan with a medical savings account that you can use to pay for your health care.
The plan only begins to cover costs once you've met the yearly deductible, which varies by plan but is typically higher than other types of MA plans. Additionally, the MSA plan deposits money in a special savings account that you can use to pay for qualifying health care expenses. The amount of the deposit also varies by plan, but it can cover costs prior to meeting the deducible.
MSA plans do not cover prescription drugs, so you must join a standalone Part D plan for coverage.
To use an MSA plan:
1. Choose and join an MSA plan
2. Set up an MSA with a bank the plan selects
3. Medicare gives the plan an amount of money each year for your care
4. Plan deposits some money into your account
5. You can use the money in the account to pay for health care costs
If you use all the money, you'll have to pay for your Medicare covered services out-of-pocket until you reach the deductible. Once you reach the deducible, the plan will cover the Medicare-covered services.
Money left in the account at the end of the year will roll over and can be used in the next year.
Pros of MSA plans
No premium, though you must pay your Part B premium (this is true of all Medicare Advantage plans)
Allows you to save for health care costs
Can use MSA funds to pay for health care costs not covered by the plan
Funds roll over each year
Cons of MSA plans
High deductible
No prescription drug coverage
If you use all funds in the account, you must pay for services out-of-pocket
Special Needs Plans
Medicare SNPs are a type of MA plan, but membership is limited to people with specific diseases or characteristics. Most SNPs tailor their benefits, provider network, and drug formularies to meet the specific needs of the groups they serve.
Some SNPs cover out-of-network services, but others do not, so be sure to check with the individual plan for more information. Typically, they do have specialists in the diseases or conditions that affect plan members.
All SNPs must provide Part D drug coverage, and you typically must have a PCP or care coordinator to help with your care. You also generally must have a referral to see a specialist.
To be eligible, you must:
Live in certain institutions, like a nursing home, or live in a community but require nursing care at home; OR
Are eligible for both Medicare and Medicaid (dual eligible); OR
Have certain specific chronic or disabling conditions, such as diabetes, ESRD, HIV/AIDS, chronic heart failure, or dementia
Pros of SNPs
Tailored benefits, providers, and formularies to meet specific needs of members
May cover out-of-network services
Include Part D drug coverage
Coordinated care from your PCP or health care team
Lower costs, and limits on out-of-pocket costs
Cons of SNPs
Must choose a PCP
Must have a referral to see a specialist
Must meet certain eligibility criteria to qualify
Not all types of SNPs are available in all areas
Limited coverage options if you need care when traveling
How to choose a Medicare Advantage plan
Each beneficiary has unique needs and concerns when it comes to health care coverage. When determining which type of MA plan is right for you, it's important to look beyond just the cost. Other factors to consider and questions to ask yourself include:
What plans are available in my area?
Look at the provider network. Are your current doctors in-network? Do you want or need to see out-of-network providers?
Do you need a referral to go to a specialist?
Do you need to choose a PCP? Do you already have a PCP, and are they in-network?
What other additional benefits are offered?
How far are the doctors and hospitals?
Is there travel coverage?
Do they offer prescription drug coverage?
Related reading: How to Compare Medicare Advantage Plans
If you need help finding a plan to fit your needs, use our Find a Plan tool or call us toll-free to speak with a licensed agent.
Find a Medicare Plan in your area
It's FREE with no obligation
Speak with a Licensed Insurance Agent
M-F 9:00am-9:00pm | Sat 9:00am-3:00pm EST