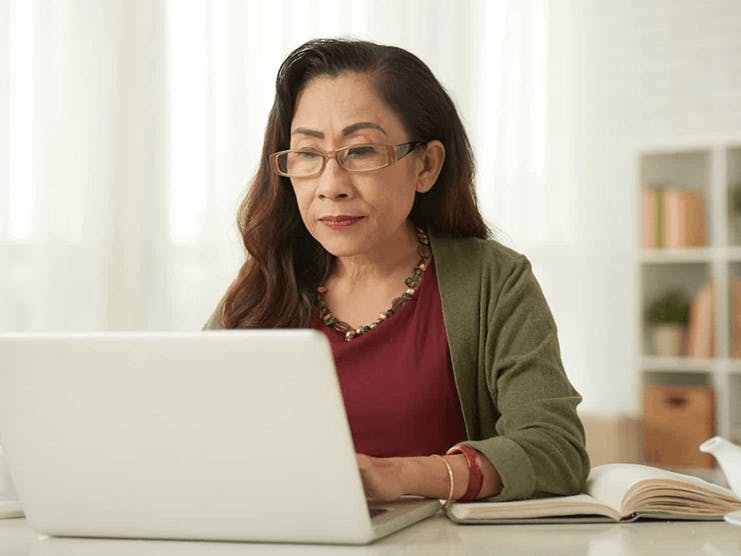 People who have a chronic condition, live in an institution, or are eligible for both Medicare and Medicaid qualify for a Medicare Advantage Special Needs Plan.
A Medicare Special Needs Plan, or SNP, is a type of insurance plan that is limited to people within certain populations. The idea behind an SNP is that members can get insurance coverage that is tailored to their unique medical needs. This includes healthcare as well as prescription drug coverage in most cases.
This article covers how Medicare Special Needs Plans work and how you can get one that is right for you.
What is an SNP?
An SNP is a specific type of Medicare Advantage plan. Medicare Advantage, also known as Medicare Part C, covers the same things that Original Medicare covers, but through a private insurance company. These plans will usually offer additional benefits, and many also include prescription drug coverage.
Special Needs Plans aren't a separate type of program, they are just a sub-type of Medicare Advantage. There are several types of SNPs that are oriented towards different special needs. This includes things like HIV/AIDS, autoimmune disorders, chronic heart failure, and more. If you are interested in purchasing a plan, they will confirm that you satisfy the eligibility for that plan.
To qualify, you must also have Medicare Part A and Part B, and live in the plan's service area. Because SNPs are part of Medicare Advantage, they will have provider networks like most private plans outside of Original Medicare.
Can anyone join a Medicare SNP?
You can only join a Medicare SNP if you are eligible for Medicare and have one of the conditions required for enrollment. Medicare SNPs are divided into three main types, each of which encompasses distinct diseases and conditions. These types are:
Chronic Condition SNPs, or C-SNPs, are available to people with certain chronic conditions such as diabetes, dementia, and cancer. There are many different conditions and each plan will be oriented towards a specific one so that the care can apply to your needs more closely.
Institutional SNPs, or I-SNPs, are available to people living in an institution such as a nursing home, or those who require nursing care at home.
Dual Eligible SNPs, or D-SNPs, are available to people who have both Medicare and Medicaid, as well as another of the special needs described above. These plans will have fewer costs.
How does a Medicare SNP work?
Medicare Special Needs Plans are run by private insurance companies, not by the federal government. However, they are approved by Medicare and are also regulated to ensure a certain standard and minimum coverage level.
When you have an SNP, you will get all of your coverage through that one plan. This includes all healthcare, mental healthcare, and prescription drugs. One of the main benefits of SNPs is the ease of having all of your coverage tailored to your condition in the same package.
Like most other Medicare Advantage plans, every SNP will have a provider network. If you see a provider outside of that network, it may not be covered. However, SNP plans will cover emergency care at any hospital in the U.S., even if it is out-of-network.
Prescription drug coverage in Special Needs Plans
All SNPs must cover prescription drugs, and must provide at least the minimum coverage level that Part D plans are required to adhere to. SNPs usually offer drug lists, or formularies, that are tailored to the unique needs of their members.
There may still be variation regarding which specific drugs are covered, as well as the out-of-pocket costs associated with the coverage in a given SNP. For example, one plan may offer more coverage for a name-brand drug while another offers less, but covers a generic at a higher level. You should look at each plan's formulary in detail before you commit to a plan.
Are SNPs offered everywhere?
SNPs are not required to offer coverage in specific locations. So, there is no guarantee that you will be able to find a suitable SNP in your area. Because these plans are private, the insurance companies will ultimately decide where to sell plans and how to set their provider networks. However, SNPs are available throughout the U.S., and it shouldn't be hard to find one in most areas.
How to find an SNP in your area
Each fall, you will receive a "Medicare & You" handbook in the mail. The back of this handbook will list Medicare SNPs in your area.
You can also visit our Find a Plan page. Just enter your zip code to start reviewing plans in your area. Or, call us toll-free to talk to one of our knowledgeable agents. They'll answer your questions and help you find the right plan for your particular needs .
How much do Medicare SNPs cost?
The cost of SNPs can vary a lot because each plan provides different coverage and is offered in different locations. Since these plans are private, the companies set the price, not the government.
Under most plans, you will pay the amount of your Medicare Part B premium as well as any additional premium for healthcare and prescription drugs that your SNP charges.
You will also have unique out-of-pocket costs for your plan that may be distinct from Medicare. Each plan will have its own deductible, co-insurance, or co-payment. Because these plans cover prescription drugs, there will be unique costs associated with each drug. You can find these in the formulary for each plan.
If you have both Medicare and Medicaid, then most of the costs of your SNP will be covered for you.
When can I enroll in a Special Needs Plan?
If you have Medicare and qualify for Medicaid, you can switch to an SNP at any time.
Those who are enrolling in Medicare for the first time can enroll in an SNP during the Initial Enrollment Period, which lasts for 3 months prior to your 65th birthday month, that month itself, and 3 months after.
If you are already enrolled in Medicare, you can enroll in an SNP during the Open Enrollment Period, which lasts from October 15 to December 7 each year. In this case, your coverage would begin on January 1.
There are some situations in which you undergo a change that triggers a Special Enrollment Period, which allows you to enroll in an SNP or change to other coverage outside of the set enrollment periods. If you have Medicare and develop a condition that allows you to qualify for an SNP, you may trigger a Special Enrollment Period and be able to enroll.
Similarly, if you move out of your plan's service area or your plan leaves the Medicare program, you will be able to enroll in a new plan.
Find the full list of qualifying special circumstances here.
Do you have Medicare questions? We have answers.
Do you have questions about your Medicare coverage? One of our licensed agents can answer your questions and help you decide which is the best Medicare plan for your unique needs. Call our toll-free number to get started.
Find a Medicare Plan in your area
It's FREE with no obligation
Speak with a Licensed Insurance Agent
M-F 9:00am-9:00pm | Sat 9:00am-3:00pm EST