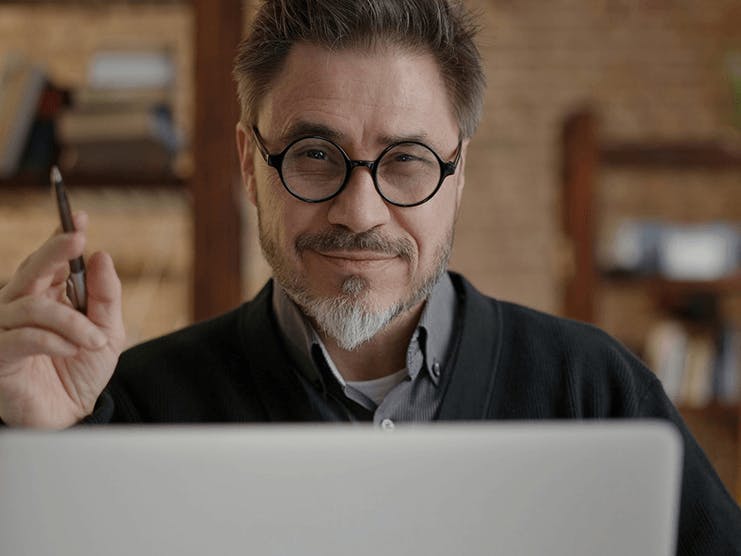 Signing up for Medicare is fairly simple - especially if you do it online.
Sixty-five is one of those milestone years, like when you finally hit double digits or reach driving age. For many, 65 is synonymous with the golden years. Retirement is likely around the corner (if it hasn't happened already) and you're ready to enjoy the benefits of decades of hard work.
The Medicare/Social Security Connection
Throughout most our lives, 65 was the year both Social Security and Medicare Part A benefits kicked in. That's because you are automatically enrolled in Medicare Part A when you turn 65 if you are receiving Social Security benefits at that time. Unfortunately, recent changes to Social Security mean that, unless you choose to draw from it early, you must wait until age 66 to begin receiving those benefits. The result of these changes is that some folks aren't sure what their responsibilities are when they become eligible for Medicare.
Medicare offers beneficiaries several enrollment periods. The first one is called, appropriately enough, the Initial Enrollment Period (IEP). This period lasts for seven months, beginning three months before the month of your birthday and extending three months after your birth month. So, if you turn 65 on June 12, your IEP begins on March 1 and ends on September 30.
What Happens if You Don't Enroll During Your IEP?
Failure to enroll during your Initial Enrollment Period may cause a lapse in coverage and lead to late penalties.
Part A penalty: If you wait a year or more to sign up for Part A and do not qualify for premium-free benefits, you pay a 10 percent penalty for twice the number of years you waited to enroll.
Part B penalty: If you wait to enroll in Part B and do not qualify for a Special Enrollment Period, you pay a 10 percent penalty for every year you failed to sign up. This penalty lasts for the entire time you have Medicare.
If you qualify for premium-free Part A, it is nearly always recommended you enroll as soon as you are able.
Are You Automatically Eligible Once You Turn 65?
Age alone does not qualify you for Medicare. First, you must be either a natural-born American citizen or a permanent, legal resident who has lived here for at least five years. In addition, either you or your spouse must have worked and paid into Social Security for at least 10 years, which earns you the 40 credits necessary to receive Medicare Part A without paying a premium.
You may enroll in Medicare without having 40 credits, but you pay a premium based on the number of credits you have. In 2023, your Part A premium is $278 per month if you have between 30 and 39 credits. If you have fewer than 30 credits, your premium is $506 per month.
How Do You Get Started?
The first thing you need to do is familiarize yourself with Medicare and decide which services will work best for your medical needs and budget.
What Is Medicare Part A?
Also known as hospital insurance, Medicare Part A generally covers:
Hospital care
Care in a nursing home
Care in a skilled nursing facility
Home health services
Hospice
What Is Medicare Part B?
The other half of Original Medicare is Part B, also known as medical insurance. It covers a variety of preventive and medically necessary services. This includes:
Primary care visits
Ambulance services
Mental health services
Yearly well visits
Preventive screenings that help detect illness or disease early
What Is Medicare Part C?
More commonly known as Medicare Advantage (MA), Part C encompasses Original Medicare's benefits and most closely resembles the group insurance offered by employers. Private insurers offer Medicare Advantage plans, which include:
Health Maintenance Organizations (HMO)
Preferred Provider Organizations (PPO)
Private Fee-for-Service Plans
Special Needs Plans
Medicare Medical Savings Account Plans
MA plans may include prescription drug coverage as well as vision, dental, and hearing services.
What Is Medicare Part D?
Also known as a prescription drug plan (PDP), Medicare Part D provides beneficiaries prescription coverage, which is not part of Original Medicare. You can only enroll in Part D if you already have Parts A and B. You may sign up for a plan during your IEP as well as during Annual Enrollment. However, you may pay a penalty for waiting to sign up.
Medigap Plans Help Fill in the "Gaps"
Medicare Supplement Insurance, commonly known as Medigap, helps pay some of the costs not covered by Original Medicare. The policies are sold by private insurers and there are 10 different plans available.
The best time to apply for a Medigap policy is during the first six months that you have Medicare Part B. This is the only time you cannot be denied a policy or charged more, since any other time your application undergoes medical underwriting.
How to Sign Up for Original Medicare
Once you choose your Medicare coverage, it's time to enroll. You do this through Social Security. Options include:
Online at ssa.gov
Via phone call at (800) 772-1213 (TTY 1-800-0778)
In person at your local Social Security office
Final Thoughts on Medicare and Turning 65
There are so many facets to Medicare that it's important to begin researching your options well before you turn 65. For example, if you have group insurance through your or your spouse's employer, you want to talk to your benefits administrator to determine any coverage changes once you become eligible for Medicare. You also want to review the various available plans and compare them to your medical needs, see which options fit your budget, and whether Original Medicare or Medicare Advantage works best. Finally, don't forget to look into a Medigap plan, since the only time you have guaranteed acceptance is during your initial six months with Medicare Part B.
Find a Medicare Plan in your area
It's FREE with no obligation
Speak with a Licensed Insurance Agent
M-F 8:00am-10:00pm | Sat 9:00am-6:00pm EST