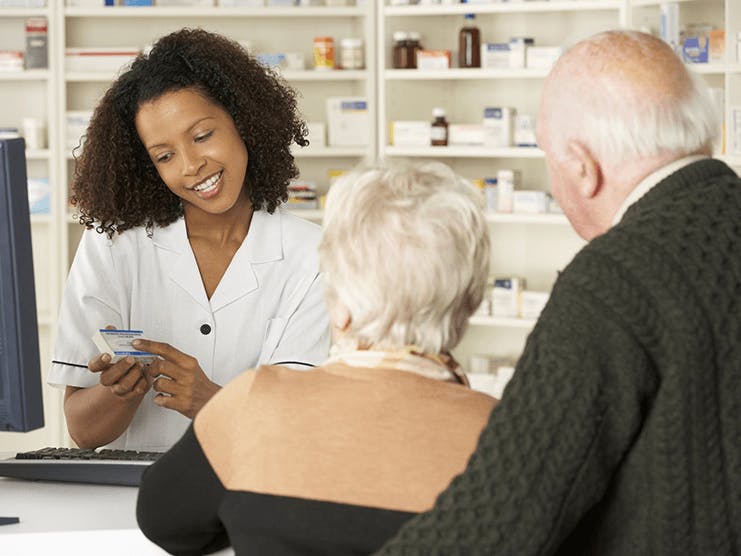 Each "Part" of Medicare changes at least a little every year - including Part D prescription drug coverage.
Since it was first introduced in 2006, Medicare Part D has gone through numerous changes. One that may be surprising, given the general rise in healthcare costs, is the government's attempts to lower prescription drug costs.
For example, closing the donut hole was a provision of the Affordable Care Act (ACA, also known as Obamacare). This post discusses the Medicare Part D changes coming in 2023.
How does pricing work under Medicare Part D?
Most people don't know about the four phases of Medicare Part D. And you have to in order to understand the donut hole and pretty much all of your out-of-pocket costs for your prescription drug plan.
Medicare Part D costs for any beneficiary who does not receive low-income subsidies work this way:
During the deductible phase, you pay 100 percent all costs. Yearly deductibles vary according to plan and insurance provider, but Medicare does set a limit. In 2023, the maximum Part D deductible is $505.
You pay 25 percent of all prescription drug costs while in the initial coverage phase. Your plan pays the remaining 75 percent. Once you and your plan together spend a combined total of $4,660 (in 2023), you enter the coverage gap phase, aka the donut hole.
Although the donut hole is now closed (you still pay 25 percent of all drug costs), this phase is still necessary because it plays a role in getting you to the catastrophic coverage phase.
How you reach the catastrophic coverage phase
Generic prescriptions still have a 25/75 split while in the coverage gap. However, cost sharing for brand name drugs is a little different. It looks like this:
You pay 25 percent
Your plan pays 5 percent
The drug's manufacturer pays 70 percent
You reach the catastrophic coverage phase once your out-of-pocket spending and the manufacturer's spending add up to $7,400. Once you reach the catastrophic coverage phase, Medicare pays 80 percent of your prescription costs, your plan pays 15, and you pay the remaining 5 percent.
Medicare Part D changes in 2023
Now that the donut hole closed, the big news for Part D is the rising costs of prescription drug plans (PDPs) coupled with the fact that most people will have fewer plans to choose from, thanks to the consolidation of PDPs offered by Cigna and Centene.
Including both standalone Part D plans and Medicare Advantage Prescription Drug plans (MA-PD), most people will have 54 plans to choose from (states with more residents over age 65 have more plan options)
The estimated monthly premium for a standalone Part D plan is $40 to $50
Most prescription drug plans will charge the standard deductible of $505
Cost-sharing for brand name and non-preferred drugs is rising, with the average between 40% and 50%
Of the 766 PDPs available in 2023, only 198 offer premium-free for those who receive the Low-Income Subsidy (LIS) - the smallest number in Part D's history
The big news in 2021 was the insulin price cap included in the Part D Savings Model, which limits insulin costs to $35 per month. The number of plans participating in this program is going up by 32% over 2021 numbers, which is great. Currently, around 45% of people who don't qualify for LIS have one of these plans.
Medicare Part D proposals
The year 2021 saw a big push to let Medicare negotiate drug prices, with President Biden including this ability in the Build Back Better (BBB) framework. Democrats are confident this legislation will pass in 2022, which should result in huge savings at the pharmacy for everyone - not just those enrolled in Medicare.
Also included in the BBB proposal is a tax penalty for any drug company that raises prices at a faster rate than inflation. Again, this legislation is expected to help all Americans, not just those who have Medicare.
The final Part D provision in Build Back Better includes capping your costs at $2,000 per year if you have Medicare Part D.
Do you need help finding a Medicare Part D plan?
Comparing your Medicare Part D options can be confusing. Our Find a Plan tool makes it easy. Just enter your zip code, estimated start date, and hit Continue. To make it even simpler to compare options, enter any prescriptions you currently take and your preferred pharmacy. You'll see a complete list of plans – including your out-of-pocket costs for each plan.
Find a Medicare Plan in your area
It's FREE with no obligation
Speak with a Licensed Insurance Agent
M-F 9:00am-9:00pm | Sat 9:00am-3:00pm EST