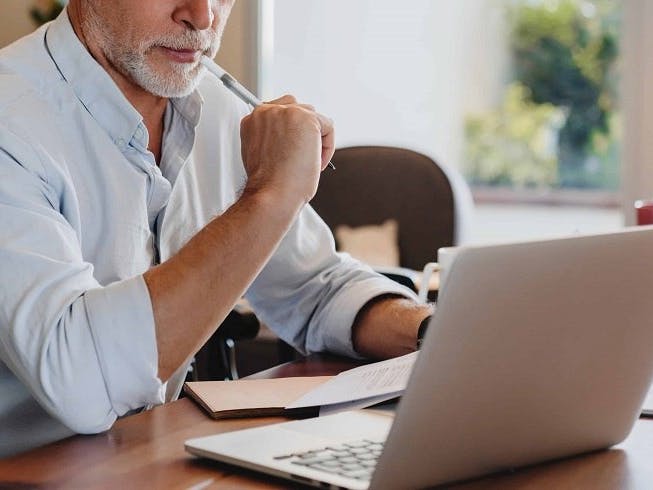 When you become eligible for Medicare, you must choose how you want to receive your coverage. One way is through Original Medicare, made up of Part A (hospital care) and Part B (medical services and supplies).
Another option is to enroll in a Medicare Advantage (Part C) plan. These health insurance plans are available for anyone who has Medicare Part A and Part B and lives within the plan's service area.
When researching MA plans, you may come across a variety of terms and acronyms such as PPO, EPO, HMO, provider network, and others. Understanding the different types of MA plans available, and pros and cons for each, can help you determine which coverage is right for you.
Here, learn more about one type of plan, called preferred provider organization (PPO) plans, including what it is, what the provider network is like, and how to choose the best one for you.
The types of Medicare Advantage plans
Sold by private insurance companies, MA plans cover everything Original Medicare Parts A and B do, and most also provide additional coverage for things like routine vision, dental, hearing, wellness programs, and more. Most MA plans also include prescription drug coverage.
There are primarily five types of Medicare Advantage plans:
Health Maintenance Organization (HMO) plans offer a network of doctors and other healthcare providers you can choose from for care, called in-network providers. Typically, you can only see providers in the network, or pay the full cost for out-of-network care out of your pocket. You are also required to choose a primary care physician (PCP) to help coordinate your care, provide referrals for specialists, and handle any pre-approvals needed. Thanks to lower premiums, co-payments, and deductibles, HMO medical plans are the most common option.
Exclusive Provider Organization (EPO) plans also have network of providers you must see for care, and out-of-network services will likely not be covered. However, you are also less likely to need a primary care doctor and you can see a specialist without a referral. Premiums are typically lower than PPO plans, but you may have a higher deductible.
Private Fee-for-Service (PFFS) plans contract with Medicare-participating providers that accept the plan's payment terms. You don't have to choose a PCP or get a referral, but there's no guarantee a doctor will accept the plan's terms or provide treatment for you. There may or may not be a provider network, but out-of-network doctors can choose to treat on a service-by-service and patient-by-patient basis.
Special Needs Plans (SNPs) limit membership to people with specific diseases or characteristics, and have tailored benefits, providers, and drug coverage to meet the specific needs of those they serve. Like an HMO, you must get your care from in-network providers, and you're likely required to choose a PCP and get referrals to see a specialist.
Most insurance companies offer HMO plans or preferred provider organization (PPO) plans, which are the fifth type of MA plan. PPO plans are often more flexible than other types of Part C plans when it comes to a provider network, but usually have higher costs.
What is a PPO plan?
PPO health plans are the are one of the most flexible types of MA plans because you're able to see both in- and out-of-network providers. This means you can go to any doctor, specialist, hospital, or facility that you choose.
However, that flexibility usually comes at a higher cost. You'll pay less to see in-network "preferred" providers, but will have higher out-of-pocket costs when you go outside of the network. PPO plans also typically have higher monthly premiums compared to HMO plans.
When you enroll in a PPO plan, you're not required to choose a PCP, and you're less likely to need a referral to see a specialist. However, you may still need pre-approvals for certain medical services, so you should check with the plan to learn more.
In most cases, PPO plans also provide prescription drug coverage.
If seeing any provider for care is important to you, and you don't mind paying a higher premium or costs for care, a PPO plan could be a good option.
PPO key takeaways
Is a PCP required? No.
Is there out-of-network coverage? Yes, but you'll likely pay more.
Are referrals needed? No.
Do you need to get pre-approval for services? Sometimes.
How do provider networks work?
With a PPO plan, you can choose to receive care from either an in- or out-of-network provider. You find this out by reviewing the plan's provider network.
A provider network is a list of the doctors, healthcare providers, facilities, and hospitals a plan's members can see for care. In-network providers are those that are contracted with a plan, and out-of-network providers are not contracted with the plan.
Depending on the type of Advantage plan you purchase, services may only be covered when you see an in-network provider. Or, while you can see an out-of-network provider, you may have to pay more or get a referral (such as with a PPO plan).
When choosing a plan, it's important to understand the provider network to make sure you get the care you need at the lowest cost. You can find the plan's provider directory on their website, or you can contact the plan and request a copy.
How to compare PPO plans
When you're comparing PPO plans, there are a few things to consider:
Benefits: Some plans offer more services or coverage than others, especially for things like hearing aids, dentures, wellness programs, therapy, emergency care, travel coverage, and more. Also look at the plan's formulary to make sure any medications you take are covered. Choose a plan with the benefits that are important to you.
Even if you don't have a PCP or regular doctor, look for a plan that has a large network, so you have more choices at a lower cost.
Out-of-pocket costs: Compare plans' other out-of-pocket costs, such as monthly premiums, deductibles, co-pays, and co-insurance. Also look at the out-of-pocket maximum for the plan and narrow down your choices based on these costs.
Provider network: Even though you can see in- or out-of-network providers with a PPO, it will cost more to see doctors who aren't in the network. Make a list of your current providers, doctors, and hospitals that you want access to, and check to see if they are in the plan's network. You can also ask your doctor directly if they take a particular health plan.
The licensed agents at ClearMatch Medicare can help you compare Advantage plans. Just call us toll-free at 1-855-537-2378 to get started.
Is a PPO plan right for you?
Deciding if a PPO plan is right for you depends on your unique circumstances. If you want more flexibility when selecting a provider or hospital, a PPO plan may be the right choice. This may be especially important if you travel regularly or live in different places during the year. It can also be beneficial if you already see a PCP and don't want to change, even if they are considered out-of-network.
PPO plans also don't require referrals, so you can see any doctor or specialist you choose without having to work through a PCP.
On the other hand, PPO plans typically have higher out-of-pocket costs, including monthly premiums and co-pays for care received outside of the network. There is also an annual deductible you must meet, though those can range in cost. You can help reduce how much you pay by staying within the network.
Also note that with a PPO plan, you may have to pay a doctor for services directly, and then file a claim with Medicare to get reimbursed. This happens sometimes when you get services from out-of-network providers, so it must be something you're willing to do if you choose a PPO plan.
Find a Medicare Plan in your area
It's FREE with no obligation
Speak with a Licensed Insurance Agent
M-F 8:00am-10:00pm | Sat 9:00am-6:00pm EST