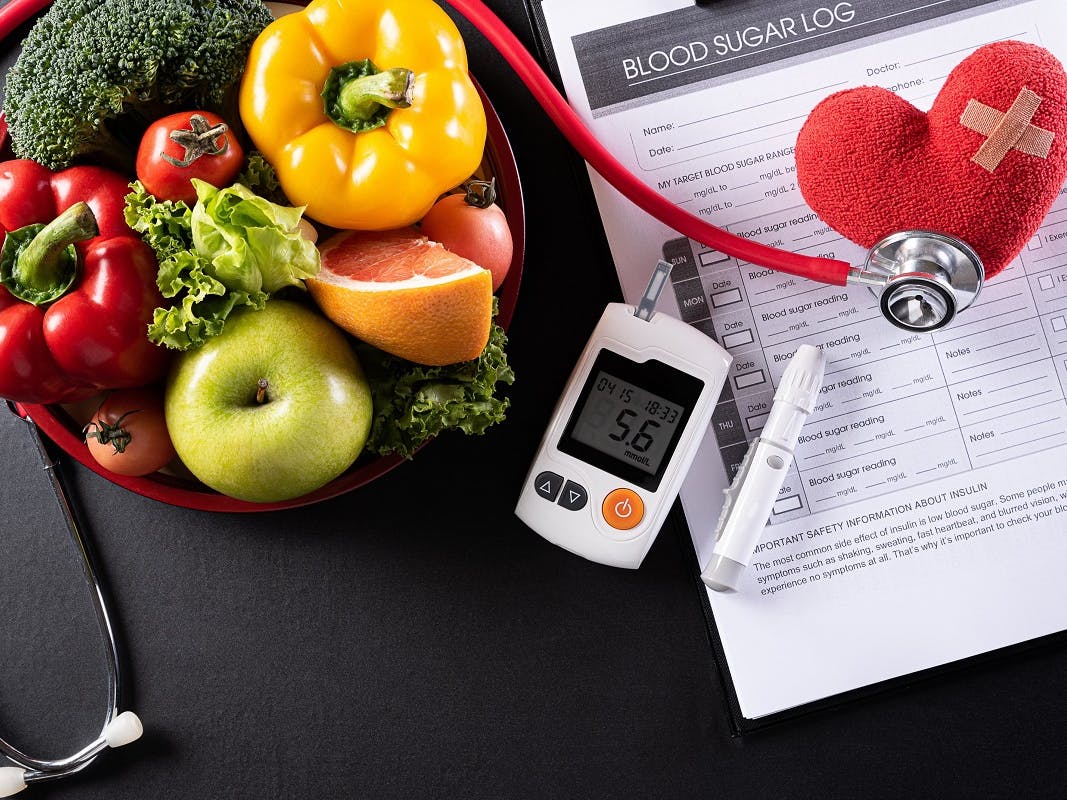 Medicare covers a variety of costs for diabetes treatment, with Part D helping to pay for Trulicity.
There are numerous medications designed to help control type 2 diabetes. Dulaglutide, sold under the brand name Trulicity, is a relatively recent addition to the pharmacopeia to help control blood sugar levels. It is meant to be used in conjunction with healthy lifestyle changes.
What is Trulicity?
A non-insulin medication, Trulicity is an FDA-approved medication that improves blood sugar control in adults with type 2 diabetes. It works by helping your body release the insulin it already makes.
Trulicity is a weekly subcutaneous injection and is available in 0.75 mg and 1.5 mg doses, with patients typically starting with 0.75 mg and working up to 1.5 mg. It should be taken at the same time, or at least within the same hour, on the same day every week and is only used to treat type 2 diabetes.
The medication works by stimulating the pancreas to release insulin. At the same time, it also slows the emptying of the stomach, which helps to maintain blood sugar levels and control hunger. Because of this secondary benefit, Trulicity may cause mild weight loss in some people.
There is currently no generic version of the drug on the market, so patients who need it must purchase the name-brand Trulicity. Generic versions cannot be produced until the patent expires in 2024.
It is important to note that Trulicity is not a replacement for insulin therapy. However, it can be used on its own, or in conjunction with other medications or lifestyle changes such as diet and exercise.
Side effects of Trulicity include nausea (typically lasting only a few days), possible allergic reactions, and (in extreme cases) hypoglycemia and pancreatitis. If you think you are experiencing any side effects from the medication, contact your doctor as soon as possible.
What part of Medicare covers Trulicity?
When combined with healthy lifestyle changes, Trulicity helps control symptoms of type 2 diabetes.
Original Medicare (Part A and Part B) only covers prescription medications administered in a medical setting, such as a hospital or doctor's office. And, although Trulicity is an injection, it is one you administer to yourself. Therefore, the drug is not covered by Original Medicare.
Instead, Medicare Part D will help pay for a Trulicity prescription. Most Part D plans include Trulicity in their drug formulary. How much you can expect to pay depends on which "tier" your Part D or Medicare Advantage Prescription Drug (MA-PD) plan places the drug.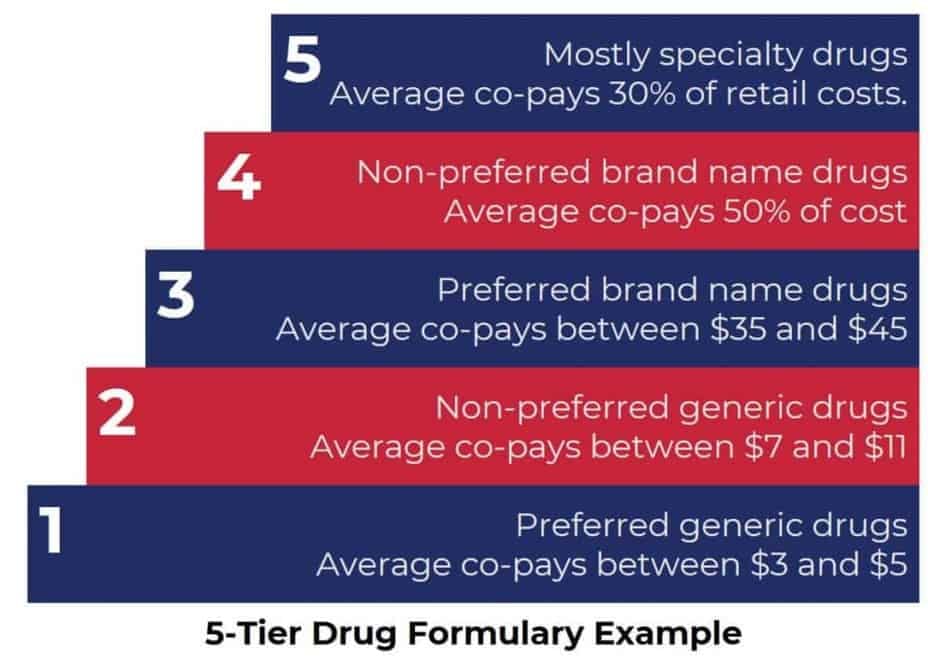 With Part D, you typically have an annual deductible, coinsurance/copay, and a monthly premium. If you have an MA-PD plan, your premium likely includes your Part D cost.
You must meet your deductible before the plan starts to cover costs. In 2023, your max deductible for a Part D plan is $505. Part D plans work on a formulary, which is a tiered list of the drugs a plan covers.
Always be sure to look at a plan's drug formulary before making a decision, as a plan that doesn't cover your prescriptions or has them placed in too expensive a tier is rarely the right fit. Because Trulicity does not have a generic counterpart, it will likely fall into one of the higher drug tiers, for brand name or specialty drugs.
Does Medicare Advantage cover Trulicity?
As long as your Medicare Advantage plan includes prescription drug coverage, it is a safe bet it will cover Trulicity much in the same way a standalone Part D plan does.
Also known as Medicare Part C, Advantage plans combine your Original Medicare benefits into a single plan, with over 95% offering extras Parts A and B do not normally include, such as vision, dental, and yes, prescription drug coverage.
Medicare Advantage Prescription Drug plans also have a drug formulary and tiers that indicate how much a given medication costs. If you find Trulicity in the plan's formulary, then you are all set.
Although Medicare Advantage plans must provide, at minimum, the same coverage as Original Medicare, they are offered by private insurance companies. This means that, outside of federally mandated coverage, your additional options and costs vary depending on the insurer you choose.
As with Part D plans, it is incredibly important to check the formulary to see how much your medication is going to cost you. Compare that with your premiums, copays, and your deductible to see if the benefit to cost ratio is truly beneficial to you.
Related reading: How to Compare Medicare Advantage Plans
Can Medigap help with Trulicity?
To put it bluntly: No, Medicare Supplement Insurance (also known as Medigap) does not cover Trulicity.
Medigap plans help pay your out-of-pocket costs when you have Original Medicare. That means they will NOT pay for services not included with Parts A and B, including:
●      Prescription drugs
●      Dental, hearing, or vision services
●      Fitness benefits like gym memberships
Only Medigap plans sold prior to 2006 may have drug coverage.
How much does Trulicity cost through Medicare?
What you'll pay for Trulicity through Medicare depends largely on the plan and insurance company you choose. As stated above, the higher the tier the medication is in, the higher the cost is going to be. Remember, in most cases you need to hit your deductible before your Part C or Part D plan will kick in for coverage.
In 2023, the list price for Trulicity is $930.88 per month without any insurance. The average cost for people with Trulicity coverage through Medicare ranges from $0 to $100 per month, for an average of $0 to $25 per week for this weekly-administered medication.
If you qualify for Extra Help, the program can help exponentially with prescription medication costs. For Trulicity specifically, Medicare beneficiaries that qualify for Extra Help can expect to pay as little as $4 to $9 for each prescription.
Related reading: How to Apply for Medicare Extra Help
Compare your Medicare plan options
Are you ready to find a Part D plan that covers Trulicity? Our Find a Plan tool makes it easy! Just enter your zip code and any medications you take to start reviewing Part D plans in your area. You can also call us to have an experienced Medicare agent answer all your questions.
Find a Medicare Plan in your area
It's FREE with no obligation
Speak with a Licensed Insurance Agent
M-F 9:00am-9:00pm | Sat 9:00am-3:00pm EST