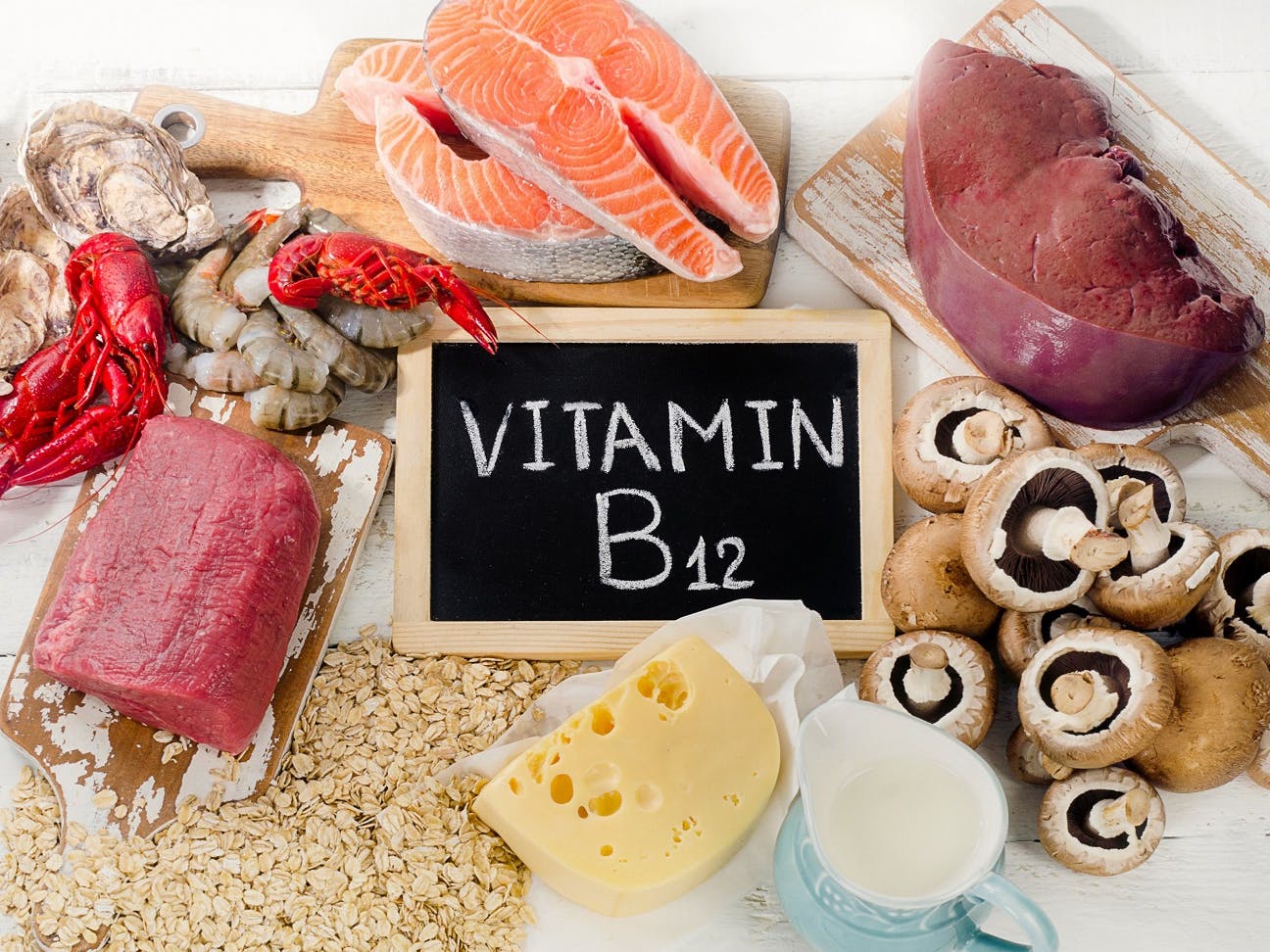 Your doctor may prescribe vitamin B12 shots to correct a deficiency. Medicare coverage depends on medical necessity.
Your body needs a variety of vitamins and minerals to stay healthy. Each plays an important role in your body's function, and the goal is to get enough of the right vitamins and minerals through the food you eat rather than relying solely on supplements.
However, if you don't have enough of certain vitamins, known as being deficient, it can impact your health. This is particularly true of vitamin B12.
To make up this deficiency, your healthcare provider may recommend B12 shots. On this page, we explain your Medicare coverage for vitamin B12 shots.
What does vitamin B12 do?
Vitamin B12, also known as cobalamin, is a vitamin involved in metabolism. It plays an essential role in:
Red blood cell formation
Cell metabolism
Nerve function
Production of DNA
Typically, B12 is found in poultry, meat, fish, and dairy products, and it's also sometimes added to certain foods like fortified breakfast cereals. The recommended daily amount of vitamin B12 is 2.4 micrograms.
Signs you have a vitamin B12 deficiency
While a B12 deficiency is not common in the U.S., those who follow a vegetarian or vegan diet may be more prone to deficiency, as well as older adults with digestive tract conditions that affect the absorption of nutrients.
If you have a B12 deficiency and don't get treatment, it can lead to conditions like:
Anemia, including pernicious anemia
Dementia and/or low cognitive function
Fatigue
Gastrointestinal disorders
Mood disturbances
Muscle weakness
Nerve damage
Some symptoms of B12 deficiency include:
Changes in bowel movements
Feeling weak or tired
Heart palpitations
Lightheadedness and shortness of breath
Mental problems such as depression, memory loss, or behavioral changes
Nerve problems, including numbness, tingling, muscle weakness, or problems walking
Pale skin
Smooth tongue
Vision loss
Weight loss
Having any of these symptoms does not necessarily mean you have a B12 deficiency, but you should talk to your doctor if you notice any changes or have any concerns. They will order a lab test to check the levels in your blood and determine if you need any treatment. B12 levels of less than 160 pg/mL are a possible sign of B12 deficiency, though older adults with levels less than 100 pg/mL may also have symptoms.
Does Medicare cover vitamin B12 shots?
As with all coverage decisions, Medicare's coverage of vitamin B12 shots depends on medical necessity. If your provider determines that vitamin B12 injections are medically necessary, they may be covered by Medicare Part B (medical insurance). You would receive these injections in an outpatient facility or your provider's office.
Or, Medicare Part A (hospital insurance) may cover a medically necessary vitamin B12 shot if you're admitted as a hospital inpatient, reside in a skilled nursing facility (SNF), or are in hospice and your provider orders one.
Medicare supplement plans, or Medigap, help cover your share of costs in Original Medicare, such as deductibles, copays, and coinsurance. Medigap plans only help pay for services covered by Original Medicare. So, if your B12 shot is covered, your Medigap plan may help cover out-of-pocket costs (depending on which plan you have). However, if Medicare isn't covering your B12 shot, Medigap won't help pay for it, either.
Can you get vitamin B12 shots through a Medicare Part D plan?
Medicare Part D helps cover the cost of prescription drugs. You have two options to get Part D coverage:
A standalone Medicare Part D plan
A Medicare Advantage Prescription Drug plan (MA-PD)
Whichever option you choose, CMS requires all Part D plans to cover at least two drugs from most categories, and all drugs available in certain categories such as:
Antidepressants
Antipsychotic medications
Anticonvulsive treatments
Immunosuppressant drugs
Anticancer drugs
HIV/AIDS treatments
Part D also covers most vaccines that are not already covered by Part B.
Each plan's formulary, or list of covered drugs, outlines what is and isn't covered and what tier the drugs fall in. Typically, the higher the tier, the more expensive the drug.
Unfortunately, Part D plans do not cover vitamins, minerals, and supplements. Therefore, vitamin B12 shots are not covered, even if considered medically necessary. However, some beneficiaries may still be able to receive these injections at low or no cost under a plan utilization management program.
A utilization management program allows Medicare beneficiaries to receive consideration for treatments not typically offered under Part D. You'd work with your provider to submit a request outlining the medical necessity of your treatment, and if approved, you may receive coverage. Check with your drug plan to learn more about their utilization management program and program requirements.
Will a Medicare Advantage plan cover B12 injections?
Medicare Advantage plans (Part C) are sold by private insurance companies as another way for beneficiaries to get their Medicare benefits. Part C plans must provide coverage for all the same things as Original Medicare. However, most (over 98%) also offer additional benefits like hearing, vision, dental, and more.
Because B12 shots may be covered under Original Medicare Part A or Part B if medically necessary, they will also be covered by Part C plans. Your out-of-pocket cost may vary depending on your plan.
Our Find a Plan tool makes researching your Medicare plan options easy. Just enter your zip code to start comparing costs and benefits of Medicare plans in your area.
Natural ways to get vitamin B12
For most people, the best way to get vitamin B12 is to eat a diet containing meat, poultry, seafood, dairy products, and/or eggs.
If you are a vegetarian or vegan, or have a medical condition that limits your ability to absorb nutrients, try consuming foods fortified with vitamin B12 like:
Breakfast cereal
Plant milk (almond, soy, cashew, oat, coconut)
Tofu
Dairy-free yogurt
Fruit juice
Some margarine and spreads
You can also take an over-the-counter B12 multivitamin, or multivitamin containing B12.
Additional resources
Find a Medicare plan that covers B12 shots
It's FREE and there's no obligation
Speak with a Licensed Insurance Agent
M-F 9:00am-9:00pm | Sat 9:00am-3:00pm EST