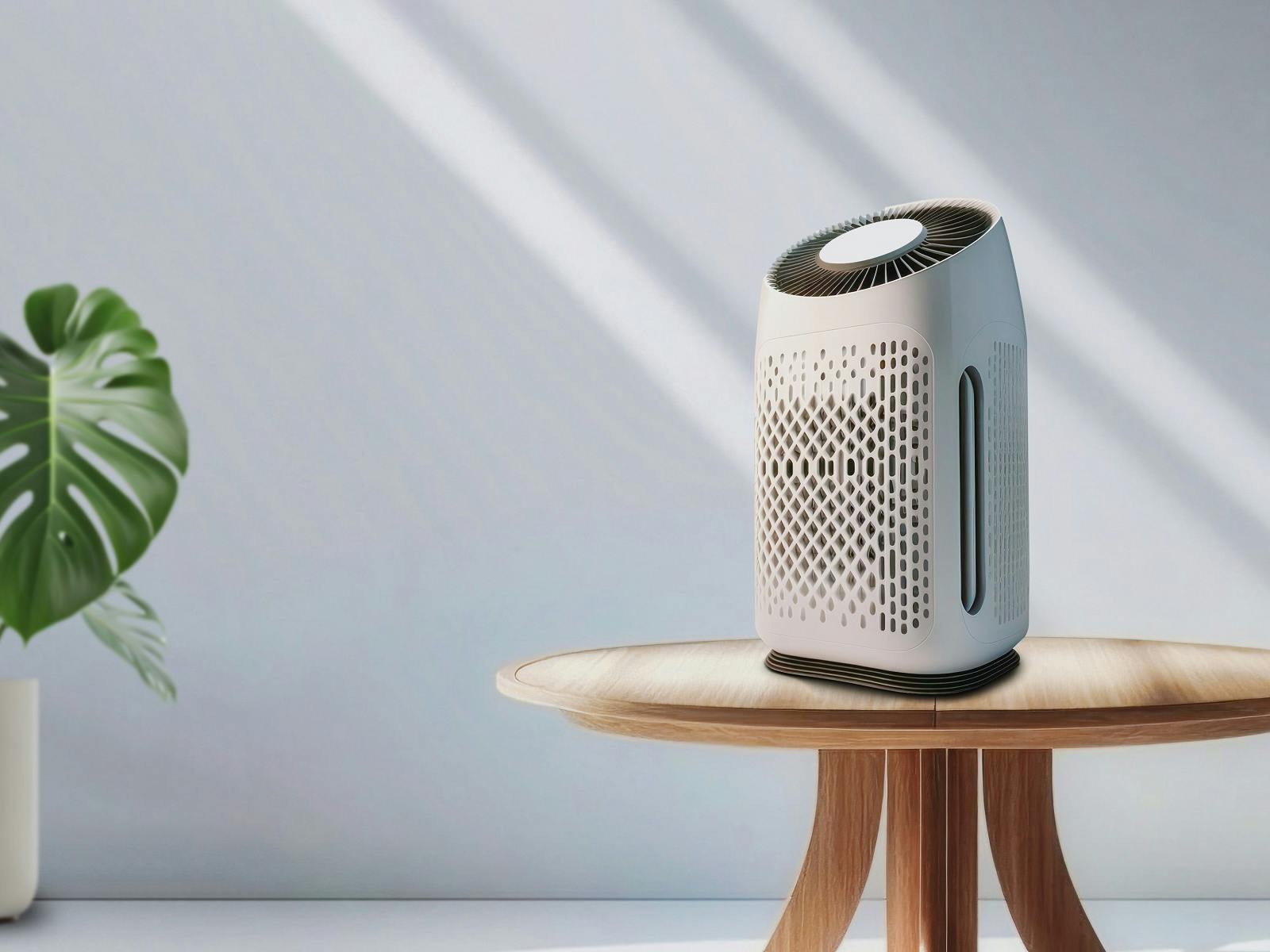 Air purifiers may provide a host of health benefits, but they don't fall under the umbrella of medical necessity required for Medicare coverage.
Simply put, no, Medicare does not usually cover air purifiers or similar items such as dehumidifiers, electric air cleaners, or room heaters.
If deemed medically necessary, Medicare will cover oxygen humidifiers used with some durable medical equipment (DME), such as respiratory assist devices or oxygen equipment.
Can Medicare Advantage help?
Medicare Advantage plans, also known as Medicare Part C, cover everything Original Medicare (Part A and Part B) does. However, most plans – nearly 99% – offer additional benefits, like prescriptions and routine vision services.
Another popular offering is Flex Cards, which come to you preloaded with a certain dollar amount, which varies according to the plan and provider. You can use your Flex Card for a variety of over-the-counter items. Some even cover groceries and rent! So yes, you may be able to pay for an air purifier with a Medicare Advantage plan.
To see what's available, use our Find a Plan tool. Just enter your zip code to see the costs and benefits of Medicare plans in your area.
What is an air purifier?
An air purifier is an appliance that cleans the air in your home, filtering out dust, odors, pet dander, and more.
In some form or another, air purifiers have been around for hundreds of years and only grow more popular as concern for indoor air quality increases. Purifiers that use high-efficiency particle air (HEPA) filters can remove up to 99.97% of airborne particles.
Air purifiers are typically made of a filter or filters, a fan that brings in and circulates air, and a body to house everything. Air moves through the filter, which catches any particles or pollutants, with clean air pushed out.
Filters need to be replaced regularly to make sure all possible particulates are captured. They are made from some type of fiber (usually fiberglass), mesh, or paper. How often the filter needs to be changed depends on the type of filter, but this information should be included in the directions for the air purifier and/or the filter itself.
Some filters can be washed and reused, while others need to be discarded and replaced with a new one. In addition, some purifiers use ionizers to attract particles and help drag dust and other particles out of the air. However, you must be careful with these, as they usually produce ozone, which can be a lung irritant and especially troublesome for those who have asthma.
What do air purifiers actually filter out?
The majority of filters are meant to filter out particles such as dust, pet dander, pollen, and smoke. They do not filter gases like radon, or volatile organic compounds (VOCs) that may come from adhesives, cleaning products, or paints.
Any allergens embedded in flooring or furniture are also not filtered by air purifiers. The Environmental Protection Agency (EPA) recommends changing your filters at least every three months to ensure maximum filtration.
The best type of filter to use in any situation is a HEPA filter, as they will most likely be able to filter out any problem particles. HEPA filters are especially recommended if you have wildfires in the area, as they filter both the smoke and the odor that comes with it.
Many people wonder if air purifiers can help prevent communicable diseases, such as COVID-19. The truth is, there is little evidence to suggest an air purifier will help in this regard. Air purifiers are meant to help filter out allergens and irritants, they are not meant to prevent illnesses.
Should I use an air purifier?
Air purifiers help with a variety of indoor air-quality issues and are great for people with allergies, asthma, and/or pets. Purifiers with multiple filters or a HEPA filter are generally considered the best options, as they pull the most irritants from the air. In addition to pulling particles from the air, many air purifiers also help remove lingering odors, which can be especially helpful for pet owners.
But remember, an air purifier can really only help with the particulates found in the air itself. If there are pollutants attached to your furniture or rugs, a purifier is not going to be able to remove them.
The ventilation in your home is also a contributing factor, as anything that pushes irritants away from the purifier or funnels them in specific areas restricts the air purifier's ability to filter.
What to look for in an air purifier
What you want to look for in an air purifier depends partly on what, exactly, you need the air purifier for. There are purifiers made to help people with asthma, ones made to help with pet dander and odors, and even ones made specifically to help with smoke. You may also want to consider any features you want, such as:
Air quality and filter change indicators
Handles or wheels for mobility
Remote controls
Variable fan speeds
The location of the air purifier is also important, and it is recommended that you put it in the room you spend the most time in. If you have a portable unit, or at least one with handles or wheels that make it easier to move it around, placement is less of an issue.
Regardless of the type of air purifier or the room you plan to have it in, always consider the following:
Association of Home Appliance Manufacturers (AHAM) verification
AHAM standards are meant to ensure the efficiency, performance, and safety of home care appliances, and help to provide a level of product and performance understanding between consumers and manufacturers. Though the certification program is voluntary, most reputable air purifier manufacturers have done it.
Clean-air delivery rate (CADR)
This is how quickly an air purifier removes particles such as dust, pollen, and smoke. You want a CADR of at least 300, with 350 or more preferred.
Size
To get the efficiency you need from an air purifier, it needs to be an appropriate size for the room it is placed in. The model you choose should have room requirements listed. There are also whole-home air purifiers on the market, if that is what you need.
True HEPA
As stated above more than once, HEPA filters are incredibly effective and the most recommended filter type to have. They capture larger particles, as well as fine particulates that other filters may not be able to stop.
Find a Medicare plan that includes the Flex Card
It's FREE with no obligation
Speak with a Licensed Insurance Agent
M-F 9:00am-9:00pm | Sat 9:00am-3:00pm EST