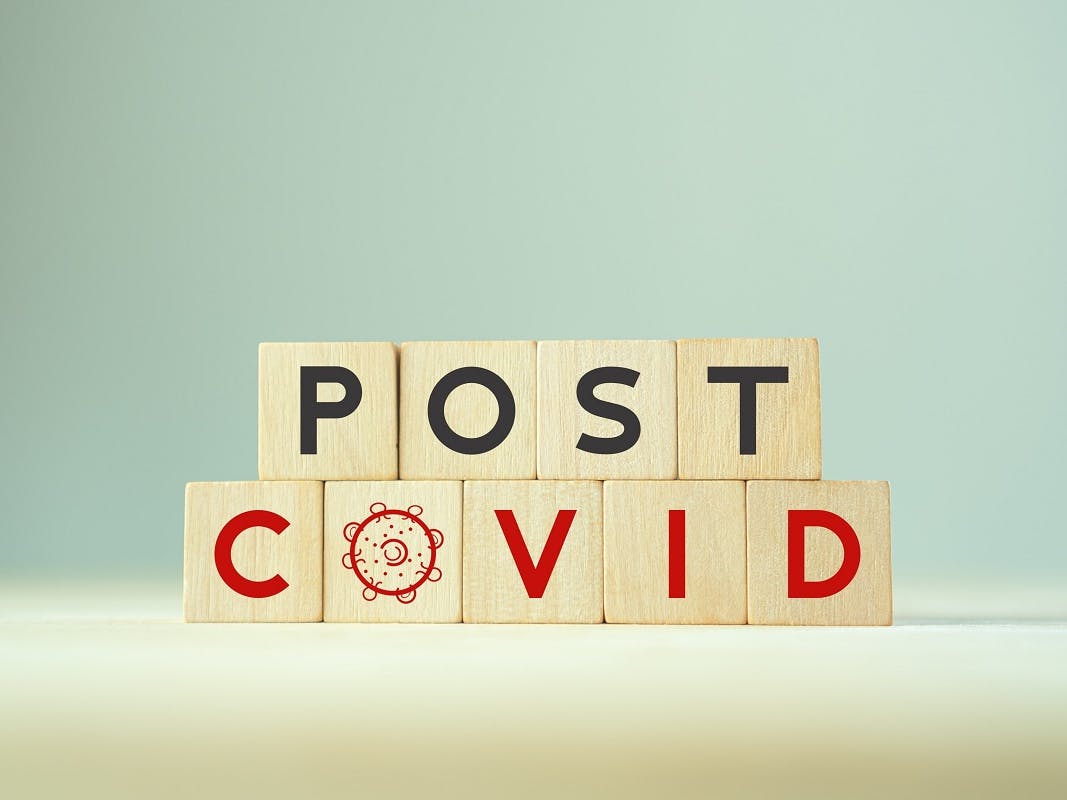 The Biden Administration announced that the COVID-19 Public and National Health Emergencies will end on May 11.
At the beginning of the COVID-19 pandemic (remember back then? It feels like a lifetime ago!), the government declared the COVID-19 pandemic both a national and public health emergency (PHE). This declaration freed up financial resources to increase access to medicines, equipment, and treatment.
The Biden Administration announced on January 30 that those status declarations will both end on May 11.
"Certainly, all emergencies have to come to an end … What this [change] is going to mean is that it's going to unravel a whole social safety net," Lawrence Gostin of Georgetown University's Global Health Institute told PBS. "It'll start to cost money for tests, therapeutics, and, ultimately, for vaccines as we transition to the private market."
What about for Medicare recipients?
The PHE expanded Medicare reimbursement policies and relaxed certain restrictions. Here's a breakdown on what you can expect as the PHE expires.
Vaccines
Vaccines and boosters for COVID-19 will remain free for Medicare recipients thanks to provisions in the Inflation Reduction Act of 2022. (The act covers all vaccines recommended by the Advisory Council on Immunization Practices, including shingles, tetanus, and many others.)
COVID-19 tests
If your doctor orders a PCR or antigen test and the test is performed at a lab, the test will remain free if you have Medicare. If you have Medicare Advantage, your plan may have a cost-sharing requirement for these tests.
Under the PHE, Medicare recipients could order up to eight free at-home tests each month. Those freebies will end May 11. Some Medicare Advantage plans may still offer free at-home tests, but it depends on the plan. Be sure to call your agent if you have any questions.
Telemedicine visits
During the pandemic, Medicare expanded access to telehealth services, allowing anyone to get their healthcare that way, regardless of location. This change will be permanent for those receiving mental and behavioral health treatment.
Medicare recipients can continue to receive non-mental/behavioral healthcare through telehealth through December 31, 2024.
Telemedicine prescriptions
During the pandemic, physicians could prescribe controlled substances, such as Adderall or Xanax, without an initial in-person visit. The Drug Enforcement Agency has proposed the following rules* to take effect after May 11:
For Schedule II controlled substances, which include Ritalin, Adderall, and Vicodin, and Schedule III-V narcotics other than buprenorphine, physicians may not prescribe without an in-person evaluation.
For buprenorphine and non-narcotic Schedule III-V drugs, which include Xanax and Ambien, physicians will be able to prescribe a 30-day supply without an in-person examination. No refills will be allowed without an in-person exam.
Physicians may renew existing prescriptions for up to 180 days past May 11 before an in-person visit is required.
*These rules have not yet been finalized.
Treatment
If you contract COVID-19 and are covered by Medicare Part D, you will still be able to get antiviral treatments like Paxlovid for free, as long as the federal supply is still available. Once the federal supply has run out, you might have to pay a co-pay, depending on your plan.
If you are hospitalized for COVID-19, your medical bills might be higher than they would have been prior to the declarations being lifted. That's because, during the pandemic, hospitals were receiving 20% more in Medicare reimbursements for COVID-19 patients. That program is ending along with the emergency declaration, so experts say patients could see higher medical bills because of the change.
If you have any questions regarding your Medicare coverage and COVID-19, be sure to ask your doctor or reach out to your Medicare agent.
What you can do to prepare for the change
With May 11 looming, there are a couple of ways you can prepare. For one, you can buy the maximum free tests to which you are allotted (8 per month) so that you're fully stocked up. These are free of charge at participating pharmacies for Medicare patients. Find a list of the participating pharmacies here, or call 1-800-MEDICARE (1-800-633-4227) to find a pharmacy near you offering free at-home tests.
And while vaccines will remain free, it's still a good time to make sure you're up to date. Are you due for another? If so, schedule an appointment!
Finally, it's a good idea to check how your specific Medicare plan will handle cost sharing for COVID tests and treatment. What will your co-pay be for doctor's visits or medicines like Paxlovid? Does your Medicare plan offer prepaid cards or discounts you can use towards at-home tests? Make sure you're getting the coverage you need with our easy-to-use Find a Plan tool.
Find a Medicare plan that covers COVID-19
It's FREE with no obligation
Speak with a Licensed Insurance Agent
M-F 9:00am-9:00pm | Sat 9:00am-3:00pm EST