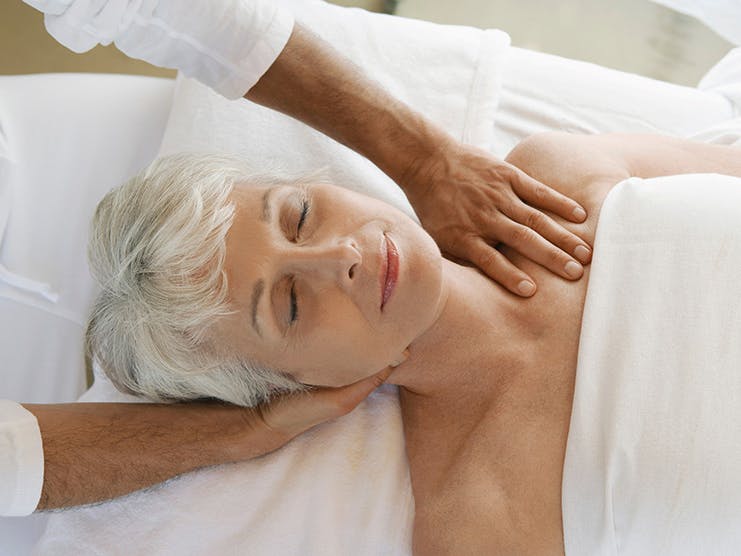 Medicare Advantage plans are a great option for many people, combining the different parts of Original Medicare under one convenient plan. Plus, Medicare Advantage can offer broader coverage than Original Medicare. In fact, some of these extra benefits may surprise you.
If you're considering your Medicare options, it's worth taking a look at Advantage plans for the additional coverage they may offer.
What is Medicare Advantage?
There are two parts to Original Medicare:
Part A covers inpatient hospital care
Part B covers outpatient medical charges, such as doctor visits, lab tests, and durable medical equipment
When you turn 65, you must enroll in Parts A and B unless you have creditable coverage elsewhere. Once you've signed up for Medicare, you may then choose a Medicare Advantage plan (also known as Medicare Part C) and/or a Medicare Part D prescription drug plan.
Learn more about the parts of Medicare
Medicare Advantage plans are offered through private insurance companies. They are required to cover everything Original Medicare does in Parts A and B, and they usually offer more. The most common of these supplemental benefits are prescription drugs (Part D), vision, hearing, and dental.
Seven surprising perks
But some Medicare Advantage policies go even further, offering benefits that might surprise you. It's not because insurance companies are nice (although their employees may well be!).
Companies offer additional coverage to make their plan more attractive than a competitor's. What's more, covering these extra benefits often reduces the chance that you'll need an even more costly benefit later.
Here's a look at seven surprising benefits you may find:
1. Therapeutic massage
Aah, that feels good! Massage isn't covered under Original Medicare, but if your doctor recommends massage for pain management, your Advantage plan may cover it. (Sadly, it won't cover a massage just for relaxation purposes.)
2. Handicap ramps and stair lifts
You might expect Original Medicare to cover ramps and stair lifts under "durable medical equipment," but it doesn't. However, you might find coverage under your Advantage plan, along with other preventive measures like installation of safety bars in a bath.
3. Assistance with daily living
When you're recovering from an injury or illness, getting dressed or cleaning your house can be challenging. Some Advantage plans cover the cost of at-home assistance with these activities, even though they aren't strictly medical in nature. As always, your doctor will need to determine whether it's medically necessary, and every plan will have its own rules and limitations on coverage.
4. Grocery and meal delivery
Nowadays, patients get discharged from the hospital faster than ever. Even a knee replacement has become an outpatient procedure. That's generally a good thing, but what if you're unable to drive to the store or prepare meals? Grocery and meal delivery services allow you to finish your recovery in the comfort of your home.
5. Respite care
Original Medicare provides up to five consecutive days of respite care for caregivers of people in hospice. This is an important benefit when caregivers need a break. Some Advantage plans extend this coverage to people who aren't in hospice, as well. Advantage plans may also include adult day care programs as covered respite care settings.
6. Gym memberships
Under the SilverSneakers program, some Advantage members can access fitness classes and equipment at area gyms. They can also find free online exercise programs.
7. OTC benefits
Depending on your Advantage plan, you may get discounts or a prepaid card to use for over-the-counter medications and health products. You'll save money on everyday items like ibuprofen, antacids, bandaids, and more.
Not all Medicare Advantage plans will offer these benefits. Take your time to shop around for one that meets your needs!
Related reading: How to Compare Medicare Advantage Plans
Do you have Medicare questions? We have answers.
When it comes to Medicare, one plan definitely does not fit all. At ClearMatch, it's our mission to match you to the policy that best serves your unique needs. It's all we do, and we do it better than anyone. Check out our extensive library of articles for answers to your Medicare questions. Or, compare plans in your area to get started finding the policy that's right for you.
Find a Medicare Plan in your area
It's FREE with no obligation
Speak with a Licensed Insurance Agent
M-F 9:00am-9:00pm | Sat 9:00am-3:00pm EST