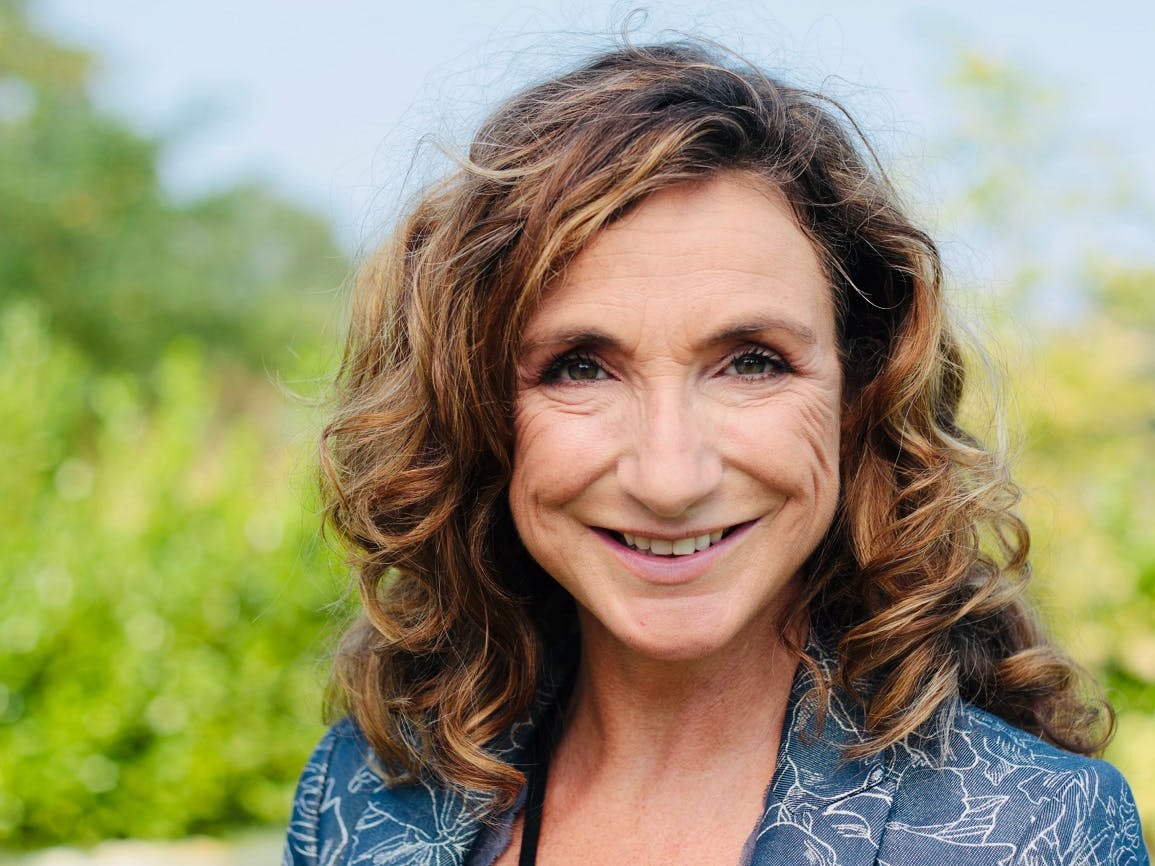 Medicare is America's federal health insurance program.
Simply put, Medicare is federal health insurance for people who are 65 or older and a natural-born U.S. citizen or a permanent legal resident with at least five years of residency. Medicare is also available for some younger people with qualifying disabilities, such as ALS, and those with end-stage renal disease (ESRD). There are several components, called "parts", that make up Medicare.
What is Original Medicare?
Original Medicare is what covers your medically necessary inpatient and outpatient services, with the exception of most prescription drugs. It is comprised of Medicare Part A and Part B.
You are only automatically enrolled in Original Medicare if you live in the U.S. and started receiving Social Security or Railroad Retirement Board (RRB) benefits at least four months before your 65th birthday.
The only other times you are enrolled automatically are:
·       The first month you collect disability benefits after being diagnosed with ALS
·       Your 25th month of collecting Social Security disability benefits.
Outside of this, you have to sign up for Medicare yourself. There are two times you can do this:
Initial Enrollment Period (IEP)
This period starts three months before the month of your 65th birthday and lasts for the three months after. So, if you turned 65 on March 25, your IEP would begin on December 1 and end on June 30. If your birthday falls on the first, though, that window opens and closes one month earlier – November 1 through May 31 for a birthday of March 1.
Your IEP is unique to you and it is recommended you enroll during the initial three months to ensure coverage starts the month you turn 65. If you miss your IEP, it can lead to late fees, unless you qualify for a Special Enrollment Period (SEP).
Once you sign up for Parts A and B, you can then choose a Part D prescription drug plan. This is also the best time to choose between a Medicare Advantage (Part C) and Medigap plan. More on these below.
General Enrollment Period (GEP)
The GEP is every year from January 1 through March 31. Beginning in 2023, your coverage begins the month after you enroll. This is thanks to a provision of the Inflation Reduction Act. However, if a full 12 months (or more) have passed since you became eligible for Medicare, you may still owe late enrollment penalties.
Once you sign up for Parts A and B, you then have from April 1 through June 30 to add Part D and make your choice between Medicare Advantage and Medigap.
If your IEP includes January, February, or March, then signing up during those months would still count as your IEP.
The only way to sign up for Original Medicare outside of these periods is if you qualify for an SEP. For more information, please see our article, 15 Ways to Qualify for a Medicare Special Enrollment Period.
Medicare Part A
Often referred to as hospital insurance, Medicare Part A covers inpatient services such as hospital care, hospice care, and home health care. This includes any type of care that can only be administered in a hospital, provided that hospital accepts Medicare. Nursing home care may also be covered if it is not custodial or long-term care. Part A does not cover private nursing or private rooms.
If you or your spouse paid Medicare taxes for at least 40 quarters (about 10 years), then you have no Medicare Part A premium. Otherwise, you are required to pay the Medicare Part A premium, which is $506 in 2023.
If you missed your IEP, you may also have to pay late penalties. The penalty for Part A is 10% of your monthly payment, for twice the number of years you missed enrollment.
·       12 months = 2 years paying the penalty
·       24 months = 4 years paying the penalty
And so on. Of course, very few people owe the Part A premium, so very few people have to pay this penalty.
Medicare Part B
Medicare Part B covers your outpatient services, such as doctor appointments, lab work, mental healthcare, and preventive screenings.
As of 2023, Medicare Part B also covers most vaccinations, including flu, pneumococcal, COVID, and hepatitis B. It also covers a tetanus shot if required, rabies shot if bitten, and similar medically-necessary shots.
Part B will also cover most medications that must be administered in a medical setting. However, self-administered prescription drugs are not included with your Part B benefits. For that, you need Medicare Part D (more on that below).
The monthly premium for Medicare Part B is $164.90 in 2023. If you receive Social Security or RRB benefits, your premium is automatically deducted from that. Otherwise, you receive a bill. If you do not enroll when eligible, your premium can increase up to 10% for each 12-month period you could have had Part B, but did not.
·       12 months without coverage = 10%
·       24 months without coverage = 20%
·       36 months without coverage = 30%
And so on. You pay this penalty for the entire time you have Medicare.
What is Medicare Part D?
To get prescription drug coverage through Medicare, you need a Medicare Part D prescription drug plan. If you do not have creditable drug coverage (coverage considered equal to Medicare), it is a good idea to enroll in a Part D plan when you first sign up for Medicare to avoid coverage gaps and late enrollment fees.
You can sign up for a Part D plan during the periods listed above, as well as during the Annual Enrollment Period (AEP) from October 15 through December 7.
Cost and coverage options vary based on the specific plan you choose, so it is important to thoroughly research all your options. Plans have what is called a drug formulary, which is a tiered list of the medications the plan covers. Cheaper medications fall into lower tiers, with higher tiers holding more expensive drugs.
Always check a plan's formulary to make sure it both covers the medications you need, and that they are affordable. In addition to copays or coinsurance, Part D has an annual deductible (no more than $505 in 2023) and a monthly premium (an average of $32 in 2023).
What is Medicare Advantage?
Medicare Advantage plans have to offer all the same benefits as Original Medicare, but generally include a multitude of other benefits. Common extras include dental, hearing, and vision care, and most also have prescription drug coverage. You cannot have a Medicare Advantage plan with prescription drug coverage and a standalone Part D plan at the same time.
Part C plans are offered through private insurance companies, so the cost and coverage options vary depending on the provider you choose. However, in 2023 your maximum out-of-pocket cost for in-network care is $8,300 and $11,300 for out-of-network care. While it is important that your Advantage plan include all the care options you need, it is also important to make sure you pick a plan that fits your financial needs.
You can sign up for a Medicare Advantage plan during your IEP and the AEP mentioned above, as well as if you qualify for a Special Enrollment Period.
Only people who already have an Advantage plan can participate in the Medicare Advantage Open Enrollment Period (OEP) from January 1 through March 31 every year. During this time, you can switch between Part C plans, or switch from Medicare Advantage to Original Medicare. If making that change results in you losing prescription drug coverage, you can also sign up for a standalone Part D plan.
Please note that you still have to pay the Part B premium, even if your Advantage plan has a monthly premium. You also cannot have both a Medicare Advantage plan and a Medigap plan.
What is Medicare Supplement Insurance?
Medicare Supplement Insurance, commonly known as Medigap, exists to help cover the costs associated with Original Medicare. It is meant to provide a cushion for your out-of-pocket costs, not provide additional benefits the way Advantage plans do.
Though the specific benefits depend on the plan you choose, every Medigap plan pays for Part A coinsurance and gives you an additional 365 lifetime reserve days for inpatient care. Medigap plans will not help pay for prescription medications, since they only cover the same services as Original Medicare.
The best time to purchase a Medigap plan is during your Medigap Open Enrollment Period. This starts the day you are both 65 or older and enrolled in Original Medicare. It lasts for six months.
Your Medigap OEP is the only guaranteed time your application does not have to undergo medical underwriting, which is the process of taking your medical history before approving a plan. During your OEP you have guaranteed issue rights, so your application cannot be rejected and you cannot be charged more, regardless of preexisting conditions.
Since Medigap plans are offered through private insurance companies, cost and coverage options vary based on the insurer you choose, and whether you had to go through medical underwriting. You cannot have a Medigap policy and a Medicare Advantage plan.
Final thoughts
When it comes to your Medicare coverage, you have a lot to consider. The knowledgeable licensed agents at ClearMatch Medicare know Medicare inside and out and can explain your options so you understand. Give them a call toll-free 888-992-0738 and they will answer all your Medicare questions.
If you want to browse plans online, try our Find a Plan tool a try. It's fast and easy to use – just enter your zip code to see the Medicare plans in your area.
Find a Medicare plan near you
It's FREE with no obligation
Speak with a Licensed Insurance Agent
M-F 9:00am-9:00pm | Sat 9:00am-3:00pm EST