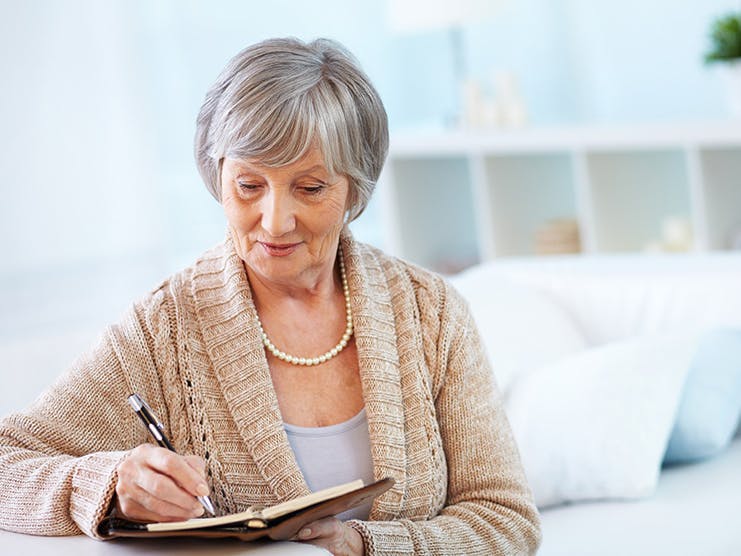 Original Medicare includes hospital insurance (Part A) and medical insurance (Part B). You can get additional coverage through Part D (prescription drugs), Part C (Medicare Advantage), and Medigap.
What Is Original Medicare: Understanding Parts A & B
When Medicare launched in 1965, there were only two parts. Medicare Part A covers inpatient care, such as you receive in a hospital or skilled nursing facility. Medicare Part B helps pay for outpatient services, like doctor visits, lab work, mental health care, and durable medical equipment (DME). Prescriptions weren't included because, at that time, costs were minimal - and so were prescriptions. It wasn't until 2006 that Congress and President Bush passed the Medicare Prescription Drug, Improvement, and Modernization Act (MMA) that brought us Medicare Part D.
This page explains Original Medicare, including coverage and costs. We also cover the other two parts of Medicare, C and D, as well as Medicare Supplement Insurance, better known as Medigap.
What does Original Medicare cover?
Original Medicare covers both inpatient and outpatient healthcare services as long as they are considered medically necessary by a qualified healthcare provider. Those services are broken into two parts:
Medicare Part A is often called hospital insurance, because it helps pay for inpatient care. This means you've been formally admitted to the hospital as an inpatient. Part A does not apply to all care received in a hospital. For example, outpatient procedures performed in a hospital setting are covered under Part B, not Part A.
Medicare Part B is often called medical insurance, because it helps pay for outpatient services and care. This may include a wide variety of healthcare services, including doctor visits, lab work, durable medical equipment, preventive screenings, mental health care, and more. Part B also applies to certain vaccinations, such as the flu shot, COVID vaccine, and pneumococcal shots. Finally, Medicare Part B typically covers medications administered in a medical setting, such as injections you receive as a hospital inpatient. It does not cover prescriptions you buy at a pharmacy and administer yourself.
Who qualifies for Original Medicare?
To qualify for Medicare, you must be:
A natural-born U.S. citizen OR a permanent legal resident who has lived here at least 5 years
Age 65 or older
You may also be eligible for Medicare if you have a qualifying disability or illness, such as Lou Gehrig's disease (ALS) or end-stage renal disease (ESRD).
What are your Medicare costs?
Like most types of health insurance, you have a variety of out-of-pocket costs with Original Medicare. These may include:
Premiums are your monthly cost
Deductibles are paid every benefit period and must be met before Medicare begins paying its share (except in the case of some preventive services, like the Annual Wellness Visit)
Co-insurance is your share of covered services, typically a percentage
Co-payment is your share of covered services, typically a set dollar amount
We use these terms repeatedly in this post, so it's important to understand them.
How much does Medicare Part A cost?
For most people, Medicare Part A has no monthly premium, because they or their spouse worked and paid Medicare taxes for the required 40 quarters (10 years).
If you do not meet the premium-free requirement, your Part A premium varies according to the number of quarters you paid Medicare taxes.
0-29 quarters = $506 per month premium
30-39 quarters = $278 per month premium
In addition to the monthly premium, all Medicare Part A beneficiaries have deductibles and co-insurance costs for inpatient hospital care. The Medicare Part A deductible is $1,600 per benefit period.
The Medicare Part A benefit period is not calculated annually as with Part B. Instead, it begins on the day you're admitted to the hospital and ends once you go a full 60 days without receiving inpatient care. If you are readmitted during that 60-day span, you are still within the benefit period. If you are readmitted on day 61, a new benefit period begins.
Medicare Part A co-insurance is also calculated per benefit period, which again begins the day you're admitted to the hospital.
You pay $0 co-insurance for days 1 through 60
Co-insurance for days 61 through 90 is $400 per day
Anything beyond 90 days takes you into your "lifetime reserve days." The co-insurance rate is $800 per day.
You get only 60 lifetime reserve days throughout your entire life. Once you burn through these, you are responsible for all hospital costs. However, if you join a Medigap plan, you get an additional 365 lifetime reserve days.
Other Medicare Part A costs
Miscellaneous Part A costs include:
Late enrollment penalty: 10%, payable for twice the number of years you could have had Part A but failed to enroll (12 months = 2 years, 24 months = 4 years, and so on).
Mental health inpatient stay: All deductibles and co-insurance apply as in an acute care hospital, plus 20 percent for mental health services.
Skilled nursing facility (SNF): $0 days 1-20, $200 days 21-100, 100 percent days 101 and on. You must have a qualifying inpatient hospital stay before Part A will cover SNF care.
How much does Medicare Part B cost?
Even if you choose a Medicare Advantage plan, you still have a Part B premium. The standard amount is $164.90 per month. You will pay this amount if any of the following are true:
This is your first year in Part B
You do not receive Social Security benefits
You receive a direct bill for your Part B premium
Your yearly income does not exceed $97,000 per year for individuals and $194,000 per year for married couples
If you qualify for both Medicare and Medicaid, the State pays your premium. Beneficiaries who receive Social Security benefits typically pay a lower premium.
You may also pay more than the standard Part B premium, based on your taxable income. This is known as the Income-Related Monthly Adjustment Amount, or IRMAA. Fewer than 5% of Medicare beneficiaries owe this surcharge.
Additional Medicare Part B costs include:
Annual deductible = $226 per year
Co-insurance typically equals 20% of the Medicare-approved amount
Durable medical equipment = 20% co-insurance
Clinical laboratory services cost $0 for Medicare-approved services
Late enrollment penalty = 10% for every 12-month period you could have enrolled but didn't, payable for life (12 months = 10%, 24 months = 20%, and so on)
Many preventive screenings, such as mammograms, prostate exams, and yearly depression screenings, have no co-pay or co-insurance. In addition, the Part B deductible does not apply.
What is Medicare Part D?
Prescription drug coverage is available through Medicare Part D. You can get this by joining either a standalone Part D plan (if you decide to keep Original Medicare) or a Medicare Advantage Prescription Drug plan (MA-PD).
Part D plans are provided by private insurance companies working within guidelines set by the Centers for Medicare & Medicaid Services (CMS). Monthly premiums and other costs vary according to the plan provider.
Every Part D plan must cover certain types of prescriptions, such as anti-depressants and anti-coagulants. However, pricing varies by plan, as do the "tiers" the plan places each medication on. The higher the tier, the higher your out-of-pocket costs for that particular drug.
What does Medicare Part D Cost?
As with Original Medicare, Part D has a variety of cost-sharing features, including monthly premiums and co-pays.
Like Part B, you may also owe the IRMAA surcharge on your Part D premium if your income exceeds the $97,000/$194,000 threshold.
In addition to your monthly premium, Part D beneficiaries typically have a co-pay on their prescriptions. The co-pay varies according to your plan's drug formulary.
Finally, you may have a late penalty if you went more than 63 days without creditable prescription drug coverage. This amount varies each year based on the National Base Beneficiary Premium. In 2023, this amount is $32.74. You will pay 1 percent of this amount times however many months you went without Part D coverage. So, if five full months went by, you pay 5 percent of $32.74, rounded up to the nearest dime:
$32.74 x 0.05 = $1.637, rounded to the nearest dime equals $1.60
This means you would pay an additional $1.60 for your Part D plan's monthly premium. You pay this for the entire time you have Medicare prescription drug coverage.
What about Medicare Advantage?
Medicare Part C is more commonly known as Medicare Advantage. These plans are similar to the employer-sponsored coverage many of us had through an employer.
Federal law requires that every Part C plan provides the same benefits as Original Medicare. However, plan providers are not limited to this coverage and most - over 90% - provide additional benefits as well. Popular options include:
Prescription drug coverage
Routine vision services
Routine dental care
Hearing aids
Fitness programs
Pricing varies widely, as does plan availability. Zip codes with higher populations - particularly of people over age 65 - have more Medicare Advantage plan options than zip codes with lower populations.
Around 40% of Medicare Advantage plans have no additional premium
The average Part C premium is around $18 in 2023
You still owe the Medicare Part B premium if you join a Part C plan. In addition, you cannot also join a Medigap plan if you choose Part C. Our article, What Is Medicare Advantage, is a good place to start learning more about Part C.
Adding a Medigap plan
There is no yearly out-of-pocket max when you have Original Medicare. For that reason, around one-third of people who have Medicare choose to join a Medicare Supplement plan, more commonly known as Medigap. There are 10 standardized plans, each represented by a letter (A, B, C, D, F, G, K, L, M, and N). Standardized means that every Plan A (or B, C, etc) offers the same benefits as every other Plan A. Premiums vary widely depending on the insurance company and where you live. Our Ultimate Guide to Medigap explains everything you need to know about Medicare Supplement plans.
The value of using a Medicare agent
Trying to understand your Medicare options can be overwhelming. Having a knowledgeable, licensed agent on your side can save you time and money. The call is free in every sense of the word, too. You won't pay us a dime, even if you don't buy a Medicare plan. If you'd rather research on your own, you can also use our Find a Plan tool. You don't even have to give us any contact information; just enter your zip code to get started.
Find a Medicare Plan in your area
It's FREE with no obligation
Speak with a Licensed Insurance Agent
M-F 9:00am-9:00pm | Sat 9:00am-3:00pm EST