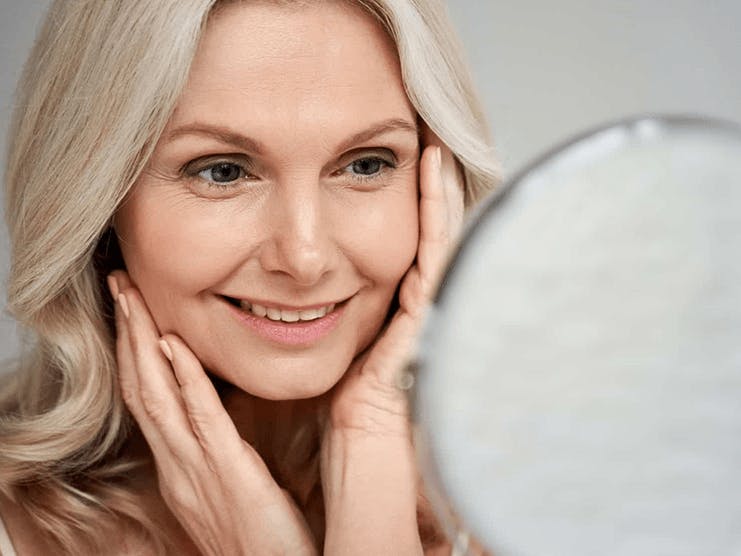 Medicare covers a variety of cancer treatments, but it will not pay for a wig.
Receiving a cancer diagnosis can be scary and overwhelming. There's a lot of information to take in and try to understand, while also preparing physically and mentally for chemotherapy, radiation, and other cancer treatments and their side effects.
Medicare covers a number of medically necessary cancer treatments, including chemo, radiation, and surgery. Side effects of these treatments can vary from person to person, but one that's very common is hair loss.
If you experience this, know that Original Medicare does not cover the cost of a wig. However, there may be other coverage options, such as from Medicare Advantage plans.
Will Medicare pay for a wig if you have cancer?
While Original Medicare covers many medically necessary cancer treatments, it will not pay for a wig if you lose your hair.
That said, Medicare Part B (medical insurance) does cover a number of prosthetic devices you may need to replace a body part or function, as long as the healthcare provider who orders it is enrolled with Medicare.
Covered prosthetic devices include:
Breast prostheses (including a post-surgical bra) after a mastectomy [If the surgery takes place in an inpatient setting, it would be covered by Part A (hospital insurance). If in on outpatient setting, it would be covered by Part B.]
Ostomy bags and related supplies
Some surgically implanted prosthetic devices, including cochlear implants
Urological supplies
What cancer treatments does Medicare cover?
When it comes to cancer coverage, there are primarily two types offered by Original Medicare: Preventive screenings and treatments.
Preventive screenings are covered by Part B and include exams, lab tests, and other diagnostic screenings used to detect disease early, while it's easier to treat. There are several preventive screenings designed to detect cancer early including:
Cervical and vaginal cancer screenings: Includes Pap tests, pelvic exams, and a clinical breast exam once every 24 months. If you're at high risk for one of these cancers OR if you are of child-bearing age and also had an abnormal Pap test in the last 36 months, Medicare covers these screenings once every 12 months.
Colorectal cancer screenings: Includes multi-target stool DNA tests, screening barium enemas, screening colonoscopies, screening fecal occult blood tests, and screening flexible sigmoidoscopies. Coverage depends on your age, risk factors, and symptoms.
Lung cancer screening: If you're age 55 to 77, don't have signs or symptoms of lung cancer, are a current smoker or have quit in the last 15 years, have a tobacco smoking history of at least 30 years averaging one pack per day, and you get a written order from your doctor, a Low Dose Computed Tomography (LDCT) lung cancer screening is covered once per year.
Mammogram: A baseline screening mammogram is covered if you're a woman between ages 35-39. Then, a mammogram is covered once every 12 months if you're age 40 or older. Diagnostic mammograms are covered more frequently if medically necessary.
Prostate cancer screening: Digital rectal exams and prostate specific antigen (PSA) blood tests are covered once every 12 months for men over age 50.
Then, depending on whether you're an inpatient or an outpatient, chemotherapy and radiation are covered by Part A or Part B.
Both chemotherapy and radiation are covered by Part A if you're a hospital inpatient. Part B applies if you're an outpatient or patient in a doctor's office or freestanding clinic.
As an inpatient, you'd pay the Part A deductible and coinsurance (if applicable). If an outpatient, you'd pay a copayment, and the Part B deductible applies. At a freestanding facility, you'd pay 20% of the Medicare-approved amount (and Part B deductible applies).
Cancer and hair loss
There are several side effects you may experience after chemotherapy or radiation therapy, and hair loss is one of the most common. During treatment, hair is lost because chemo drugs damage hair follicles, which makes the hair fall out. Radiation can also affect the hair in the treated area.
Typically, hair loss starts within 1 to 3 weeks of treatment and becomes more noticeable after 1 to 2 months. Your hair may simply thin, or you may lose all your hair. Your scalp may also be very sensitive to washing and brushing. However, hair typically starts to grow back toward the end of (and after) your treatment.
Some people choose to wear head coverings such as scarves, hats, or wigs. Others may decide not to cover their head at all. Either way, there are many places you can go for advice and support in dealing with hair loss due to cancer treatment, and you are not alone.
Do Medicare Advantage plans help pay for wigs?
Original Medicare doesn't cover wigs, but some Medicare Advantage plans do. Sometimes just a portion of a wig is covered, but there are also other free options for head coverings, including wigs.
The key to getting your wig covered is making sure the prescription is written out appropriately. Here are a few steps for how to get coverage from your Medicare Advantage plan.
Call your plan
The first step in figuring out wig coverage is to call your Medicare Advantage plan. Most plans will cover at least some of the cost of a wig, so ask your plan what their coverage is and what the requirements are for coverage. There are different types of wigs and head coverings available, so make sure to understand what your options are and how much it will cost.
Ensure the prescription is written appropriately
To get partial or full coverage for a wig, you'll likely need a prescription from your oncologist. However, plans can be finicky about the terminology used on the prescription. For example, your oncologist shouldn't order a "wig," but instead a "hair prosthesis" or "cranial prosthesis."
Document everything
You'll want to ensure you make copies of and save all paperwork related to getting your wig. This can help with filing the claim for coverage, submitting for reimbursement, and improve the likelihood of your wig being covered. Specifically, keep copies of:
The prescription from your doctor
Sales receipt for your wig
Completed insurance claim forms
Anything else you send the insurance company to support your claim
Work with a specialist
When doing research, you'll find that there are many shops that specialize in creating wigs for cancer patients. Sometimes, these shops may help you file the insurance claim for wig coverage. Or, they may help you through the paperwork and answer questions you may have. Either way, finding a shop and working with them can make getting a covered wig easier.
Don't wait
Everyone reacts differently to chemo and radiation therapy, but you shouldn't wait to find a wig or file a claim. Sometimes hair loss can happen quickly after beginning treatment but finding a wig and getting reimbursed can take time. If you start the process sooner, you'll have a wig when you need one.
How to get free wigs when Medicare doesn't pay
If Medicare or your Medicare Advantage plan won't cover a wig, you have other options you can explore.
If you've lost your hair due to chemotherapy, wigs are considered a medical deduction on your taxes. If you save your receipt for your wig, as well as for other cancer-related expenses (such as mileage for transportation for treatments), you may find filing the deduction is worth it.
Check with community resources, like your local chapter of the American Cancer Society, to see if there are inexpensive or free wigs available to you.
There are options other than a wig that you may find work for you, such as chemo caps, turbans, and scarves. If you can't find an inexpensive or free wig, one of these alternatives may be a good fit.
We can help
If you need help understanding your Medicare options, call us toll-free at 888-992-0738 Monday through Friday to speak to a licensed Medicare agent.
You can also review your Medicare plan options with our Find a Plan tool. Just enter your zip code to start reviewing the costs and benefits of Medicare plans in your area.
Find a Medicare Plan in your area
It's FREE with no obligation
Speak with a Licensed Insurance Agent
M-F 9:00am-9:00pm | Sat 9:00am-3:00pm EST