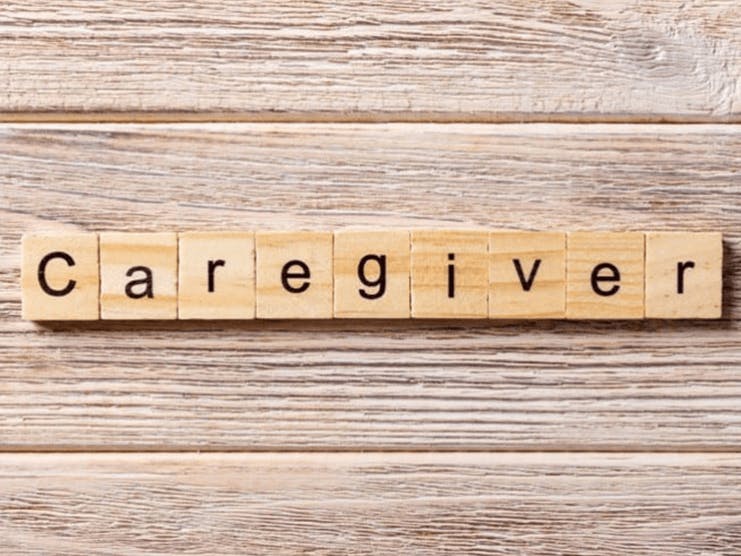 Whether Medicare pays for a caregiver comes down to the level and type of care you need.
The short answer here is: Medicare will sometimes pay for a caregiver. You or a loved one may need a caregiver for a wide variety of home care needs, and Medicare will only pay for a caregiver under a very limited selection of these. The basic idea to remember is that Medicare will pay for your caregiver if their care is part of an overall medical rehabilitation strategy, rather than if it is just general care and help in the home.
This is spelled out in various specific requirements that you should be knowledgeable about.
What is a caregiver?
A caregiver is someone who provides ongoing medical care to a care recipient, usually in a home or nursing home context. In the context of this discussion, we'll primarily be referring to caregivers who provide medical care in a private home. However, there are also caregivers in skilled nursing facilities and other types of facilities that may be referred to as caregivers. Many seniors end up being cared for by family caregivers, but as of now, Medicare does not cover medical care provided by family members.
Remember, everything you read below applies to home care services provided by a home health aide, unless otherwise stated.
What isn't covered by Medicare?
There are several popular types of home care services that are definitively not covered by Medicare. Medicare will not pay for your caregiver if you require 24-hour care (care must be part-time), you aren't confined to the home, aren't in recovery, and if you require care due to "general frailty", or help with activities of daily living, rather than due to a specific medical condition.
In addition to this, Medicare won't pay for caregiver services if the services performed aren't directly medical in nature. This includes things like buying groceries or shopping, but also things like bathing and other daily activities. Note that a Medicare-approved caregiver may do these things as well, but these can't be the only things that the caregiver does in the home.
As you can see, Medicare won't cover a caregiver who is needed due to "general frailty", even if this caregiver would help with medical tasks. In essence, Medicare will pay for a caregiver to help beneficiaries with specific medical needs, rather than their general physical condition. This will be defined more explicitly later on.
Which home health services will Medicare cover?
Medicare will cover various types of personal care and medical care that you may require in a home setting. This includes things like physical therapy and occupational therapy, as well as social services, although respite care may only be offered in a hospice setting. Just like in a hospital or doctor's office, Medicare will cover prescription drugs that are directly related to the care that you receive. However, it's always good to check to make sure, since this can vary.
Medicare caregiver eligibility requirements
For Medicare to pay for a home caregiver, medicare beneficiaries must meet very specific requirements.
First, your doctor must declare that you are homebound and must create a plan of care for you that involves skilled care, provided by a caregiver. Note that being homebound doesn't necessarily mean that one is bedridden.
Your care must be provided only during a period when you are actively recovering. If your condition is completely stable, then Medicare will no longer cover your caregiver costs, even if you do still need some assistance in the home. Whether or not your condition is stable will be determined by your physician.
Lastly, your caregiver must come from a certified home health care agency. Luckily, Medicare makes finding these agencies fairly simple and has a dedicated search tool here, provided by the Centers for Medicare and Medicaid Services, that you can use to find a Medicare-certified home health agency in your area.
These agencies will also be covered be certified by Medicaid, so if you have used an agency in the past using Medicaid coverage, they should be available and certified under Medicare. Many states have state-run Medicaid programs, so this can vary.
If you are unsure about some other procedure or coverage option, this tool at medicare.gov will likely have more information about home service coverage.
What exactly does Medicare cover?
Although Medicare will pay for your caregiver under the circumstances described above, there are many types of services that home care providers can offer. Generally, this is split into two types of costs by Medicare: direct medical costs and durable medical equipment (DME) costs.
How much of your medical costs does Medicare cover?
If you have a caregiver under the circumstances we described above and are eligible for Medicare coverage, you will pay nothing for your care. This is true whether you receive care under Part A or Part B: Medicare will cover everything.
Durable medical equipment costs
Durable medical equipment refers to medical supplies like wheelchairs, hospital beds, crutches, and walkers. Medicare will cover 80% of the cost of this equipment when you are receiving care from an in-home caregiver. You will have to pay the remaining 20% of the Medicare-approved amount out-of-pocket.
Are caregivers covered by Part A or Part B?
Both Medicare Part A and Part B can pay for a caregiver under certain circumstances. These parts, together known as "Original Medicare", will provide similar caregiver coverage, but in different situations.
When does Part A cover caregivers?
Medicare Part A functions as your hospital insurance and also covers other inpatient medical costs. Although in-home caregivers aren't provided to you in an inpatient setting, in some cases your Part A insurance will cover the costs. Specifically, if you are in recovery after being treated at a hospital, then your caregiver will function as part of your inpatient hospital care.
If you are receiving home care after being in a hospital or after receiving skilled nursing care, then Part A will cover you for 100 days. If you still require home care after these 100 days, you will be covered by Part B. In addition to this, you must start receiving your home care no more than 14 days after you are discharged from the hospital. Receiving home care will usually be part of your hospital discharge plan if you are going to receive it.
The other requirements for home care, i.e. being homebound and only using a Medicare-certified agency, will still apply.
Part B coverage for caregivers
If you aren't receiving home care as part of your hospital or skilled nursing facility discharge plan, then you'll probably be covered by Part B, rather than Part A. This coverage will mostly be the same, with a few exceptions.
Unlike Part A, Part B has no specific time limit for coverage. Part A will cover you for 100 days, after which you will receive coverage from Part B. Part B, on the other hand, will cover your caregiver costs so long as you fulfill the requirements and this is attested by your health care provider.
Part B, like Part A, will cover all of the costs associated with your caregiver, aside from 20% of your durable medical equipment. Your Part B deductible will not apply. Remember, although you may have your Part B premiums deducted from your social security check, this doesn't mean all of your Medicare costs will be.
Medicare Advantage and caregiver coverage
Medicare Advantage, also known as Medicare Part C, is a way of receiving your Original Medicare health insurance coverage through a private insurance company. Medicare Advantage insurance policies will always cover at least the same things that Original Medicare covers, but may also cover more than this or have few requirements. These plans will function as most private insurance plans do, as either HMO or PPO plans, with some kind of provider network.
Find a Medicare Advantage plan with extra benefits
If you have a Medicare Advantage plan, you can expect the same coverage that you would have under Original Medicare, whether you are receiving home care as part of a hospital discharge plan or not. However, Medicare Advantage plans may have fewer restrictions on when your caregiver is covered. For example, you may not have to use a Medicare-certified agency, or not be required to be homebound.
Our Find a Plan tool makes it easy to compare Medicare Advantage plan benefits, costs, restrictions, and more. Just enter your zip code to start reviewing Medicare plans in your area.
Can Medigap help with caregiver costs?
Medigap plans, also known as Medicare Supplement plans, provide you with additional coverage for fees that Medicare leaves you to pay out-of-pocket. There are many Medigap plans out there, and each one covers different fee categories.
Medigap plans cover things like your Part B deductible, Part A coinsurance, and so on. Because your coinsurance and deductibles don't apply to home care, and Medigap plans don't cover the 20% that you have to pay out of pocket for durable medical equipment, they won't help you out with your caregiver costs.
So, am I covered?
Although Medicare only covers home care in certain limited scenarios, you should expect to receive substantial coverage if your caregiver is part of an overall plan to deal with a specific, part-time medical treatment that you need. Thankfully, Medicare doesn't impose time limits on your home care, meaning that you'll still be covered even if your need long-term care. Basically, if your doctor tells you that home care is required and that you'll need a caregiver, you'll almost certainly be covered by Medicare.
Additional resources
Find a Medicare plan with extra benefits
It's FREE with no obligation
Speak with a Licensed Insurance Agent
M-F 9:00am-9:00pm | Sat 9:00am-3:00pm EST