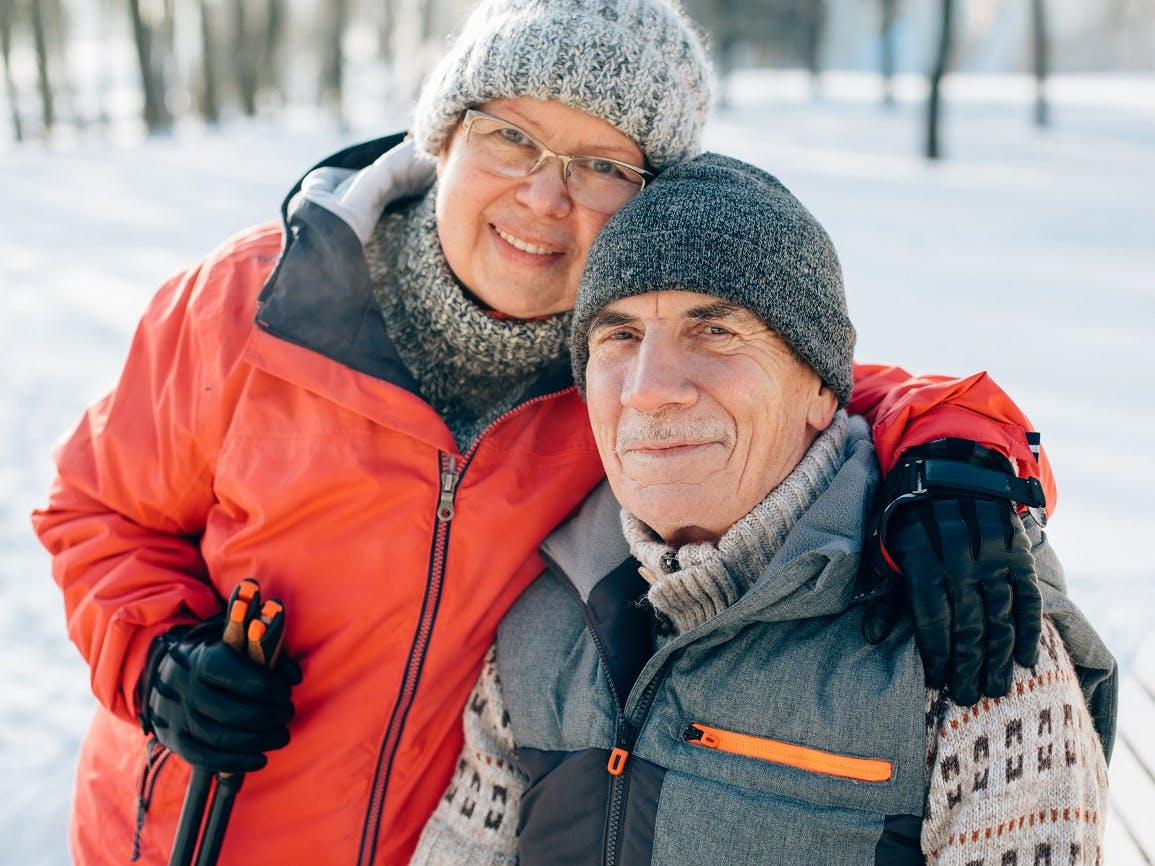 If you love skiing and snowboarding, your city should not only have great retirement benefits but an active outdoor life in wintertime.
Love to ski or snowboard? You might consider retiring somewhere you can play in the snow whenever you want, rather than just on vacation.
According to Snow magazine, the best ski towns are "proper communities that just happen to have fantastic mountains on their doorstep. Some are big winter destinations, some are local secrets, but they all have traits in common – a buzzy atmosphere all year round, unique lodges, great restaurants, lively bars, and locals with a deep-rooted love for the winter wilderness."
Want to make the Great Snowy Outdoors a part of your everyday life? Here's a list of a few winter wonderland destinations that also offer some appealing benefits for the older crowd.
Park City, Utah
The entire state of Utah attracts outdoors-y folks thanks to its breathtaking landscape, with dozens of mountain ranges and five national parks, known collectively as the Mighty Five.
Compared with other parts of the United States, Utah offers relatively affordable health care, along with low property taxes and a low cost of living. Utahns are widely known to be friendly and welcoming, and crime rates across the state are low.
Now let's zero in on Park City, which is only 22 miles east of the state's largest city, Salt Lake. Once a mining town, Park City has become a major outdoor destination thanks to its top-tier skiing and riding. It is home to three major ski resorts — Deer Valley, voted the 2021 top ski resort in the country by Conde Nast Traveler, and Park City Mountain, the country's largest ski area boasting more than 7,300 acres. Park City residents also enjoy a thriving food scene and ample hiking, boating, and fishing opportunities in the off-season.
Steamboat Springs, Colorado
Where would a ski bum want to live more than in "Ski Town USA"? That's the slogan in Steamboat, Colorado, a town that sits in the Colorado Rocky Mountains. With two ski resorts, Howelsen Hill and Steamboat Ski Resort, there's plenty to do in all four seasons, whether you're flying down the slopes or trekking up them. Beyond skiing and snowboarding, the area is also known for its snowshoeing, snowmobiling, fly-fishing, and river rafting.
With its small-town feel, Steamboat Springs is already known as a retirement hot-spot. The town keeps its older population in mind by offering plenty of over-50 meetup activities, like casino night and theater outings.
One downside of Steamboat Springs is a fairly high cost of living. This is somewhat offset, however, by the town's low property taxes. The state also allows up to $24,000 in tax deductions on retirement income.
And good news if you take a spill on that black-diamond run: Out of the more than 100 hospitals in Colorado, several are nationally ranked.
North Conway, New Hampshire
Prefer to stay on the east coast? North Conway, NH — also known as "the birthplace of American skiing" — makes an ideal home base for winter sports aficionados. With seven ski resorts within a half-hour drive of the cozy New England town, you'll never get bored skiing the same runs.
New Hampshire consistently ranks one of the best states to retire thanks to its low cost of living, low crime rate, high quality of life, and no sales or income tax. (No tax on that pension or 401(k)!)
Sitting at the foot of the White Mountains, along the Saco River, North Conway is filled with small shops, quirky cafes, and excellent outlet shopping. From downhill and cross-country skiing in the winter, to river rafting and boating in the summer, to world-famous leaf peeping in the fall, there's plenty to keep you out and about in both the town and the surrounding Mt. Washington Valley. You'll also find several active retirement communities in the area, along with outdoor clubs for older adults.
Medicare on the move
Whether you hit the slopes in your hometown or decide to move to a place known for its outdoor playground, you'll want proper health care coverage wherever you go. An Original Medicare plan will keep you covered anywhere in the United States. But you may be able to get broader coverage under local Advantage Plans. ClearMatch can help you wade through any confusion when it comes to Medicare options, and help find the best plan for you — wherever you find yourself during retirement.
Find a Medicare plan in your area
It's FREE with no obligation
Speak with a Licensed Insurance Agent
M-F 9:00am-9:00pm | Sat 9:00am-3:00pm EST