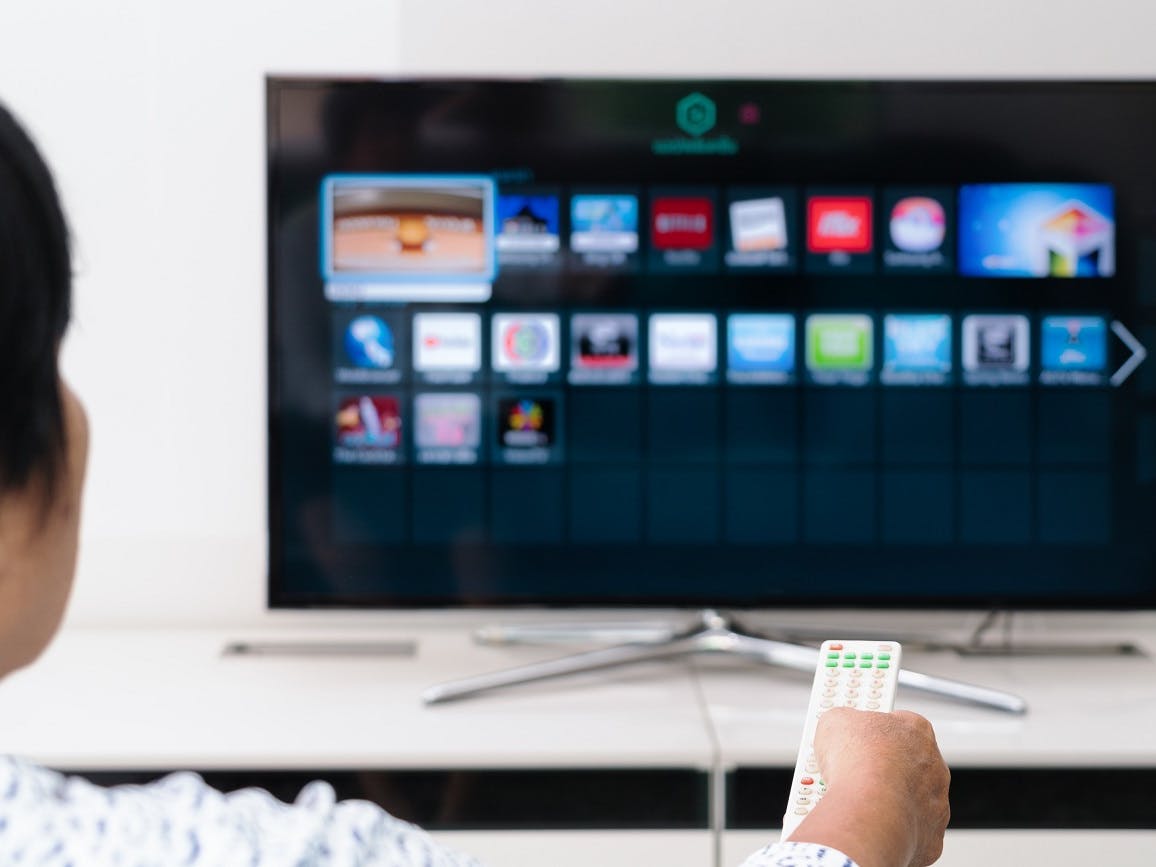 More and more people are ditching cable and switching to cheaper streaming services. Here's what to consider before you cut the cord.
Thinking about cutting the cable cord? You're in good company. Cable and satellite TV use has dropped dramatically in the United States, from 76% in 2015 to 56% in 2021.
There are advantages to cutting the cable cord, including possibly saving money. But you still need to think it through carefully. According to a July 2022 survey from Parks Associates, about half of all American households subscribe to at least four streaming services, such as Netflix, Hulu, YouTube TV, and Amazon Prime. One-quarter subscribe to nine or more! Those costs can add up.
Here's a look at the pros and cons of cutting the cable cord, plus how to do it right.
Why people cut the cord
There are three main reasons why people say they cut the cable cord:
●      They can easily access the content they want to watch online
●      Cable is simply too expensive
●      They just don't watch much TV
You might be surprised to learn that Americans aged 50 and older are now driving the growth of streaming. They make up almost 40% of all streaming watch time, according to measurement firm Nielsen.
"Streaming has progressed beyond both early adopters and the second wave, into older audiences that have been the last holdouts," Brian Fuher, senior vice president at Nielsen, told the Wall Street Journal in July 2022.
What to consider when cutting the cord
There are a few downsides to cord cutting to consider. If you have a cable package, chances are it's part of a bundle that includes a discounted rate for internet services. Once you get rid of cable, you may lose that discount. Or you may have to upgrade to faster internet service if you go the all-streaming route. That will cost more: You can expect to see your internet bill go from about $60 to $100 a month.
Other possible disadvantages? No TV if your internet service is down, and video quality may be compromised if there's not enough bandwidth in your area. But for many people, the cost savings of ditching cable more than make up for these issues. The average monthly cable package is now $217.42 per month. That's more than the average household's monthly cost for all other major utilities combined, according to a report by Allconnect.
If you're on the fence about cutting cable, take a minute to crunch the numbers. CNET did some math earlier this year. What they found: basic versions of four streaming services–Netflix, Hulu, Disney Plus, and HBO Max–plus internet service adds up to $99 per month, $29 less than the average cost of basic TV and internet.
How to cut the cable cord
You may be nervous about the idea of cutting the cable cord. But it's actually pretty easy. If you decide you want to get rid of cable, here's what you'll need to do.
Make sure you have a speedy internet connection.
Not sure? Call the company currently providing your internet service. This may be the same as your cable company. Ask them what your internet speed is. Generally, if you want to use the internet to stream things like movies and TV, you will need a minimum 4 Mb/s (megabyte per second) connection. If you don't have that already, you'll need to upgrade–that usually costs around an extra $20 a month.
Choose how you want to stream.
Cable channels are delivered into your home through, well, a cable. You hook your TV up to a cable box to see the shows.
When you stream, Netflix and other streaming services come into your home through the internet. Now you need to get those services onto your TV. This can be accomplished in one of three ways.
●      First, if you already have a streaming app on your laptop, you can simply connect the laptop to your television. The only equipment you need is an HDMI cable, widely available for less than $10. You may already be doing this, even if you still have cable.
●      The second way is to buy a smart TV. Most smart TVs are sold with popular streaming apps already available.  All you need to get started is connect the TV to your internet (directions will come with the TV) and log in to your favorite streaming services. Check out Consumer Reports for reviews of the latest TVs and some budget-friendly options.
●      The third way is to buy a streaming device that you plug into the back of your TV.  Streaming devices come in various styles, like set top boxes and streaming sticks, and can be purchased online or in various retail stores. Two popular options are Google Chromecast and Roku. Both start at $29.99.
Decide if you want a cable streaming service.
Want to watch a couple of cable channels without being tied to a whole cable package? Cable streaming services combine live local channels with a few cable channels like CNN and ESPN. These services cost about $35 to $70 per month. Examples include Google's YouTube TV, Hulu + Live TV, Sling TV, and the sports-focused FuboTV.  You may be able to add on other, premium channels such as HBO or Starz for an additional monthly fee.
If you don't watch much TV, you can simply opt out of cable streaming. One budget-friendly option is to purchase an inexpensive indoor HD antenna, which lets you receive traditional networks such as ABC, CBS, Fox, and NBC, for free.
Pick your streaming subscriptions.
You probably already subscribe to one or more, like Netflix or Hulu. You can add others directly through your smart TV or streaming device.
Do the math to figure out how many subscriptions you want. You can save money by choosing ad-supported versions of many streaming services. You can also subscribe to a channel for just a month or two, binge that show everyone's been talking about, and then cancel. Cutting the cable cord can seem a little intimidating, but putting in a little time and effort can pay off.
Happy streaming!
Find a Medicare plan in your area
It's FREE with no obligation
Speak with a Licensed Insurance Agent
M-F 9:00am-9:00pm | Sat 9:00am-3:00pm EST