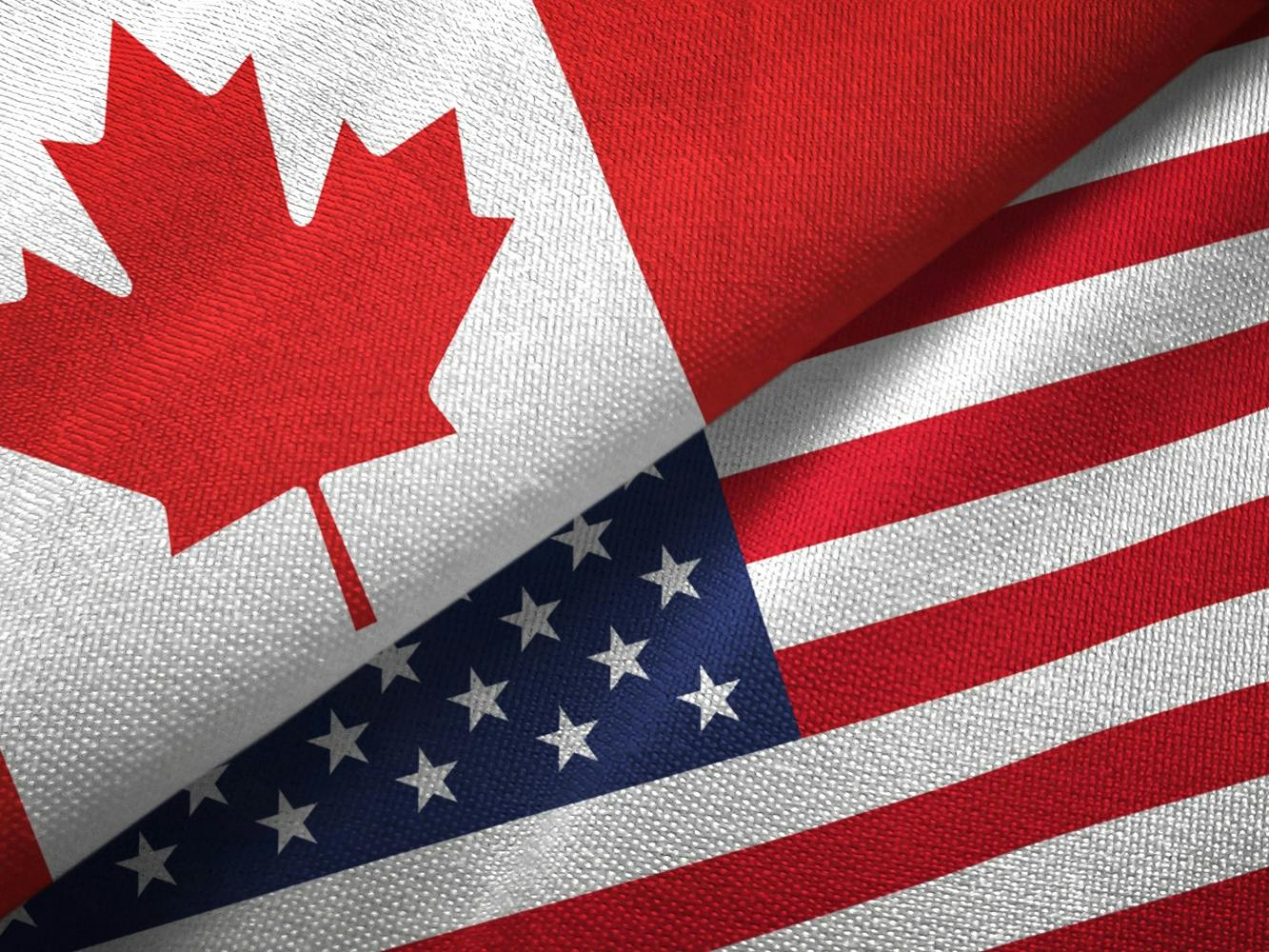 Have you ever wondered how Medicare compares to Canada's public healthcare system? You might be surprised at the similarities!
More than 50 years ago, Canada and the United States each established their own Medicare programs, providing thousands with health insurance. While the programs are similar, there are also some key differences. Here, we will discuss the two programs and break down the details.
Canadian Medicare
Canada launched its Medicare program on July 1, 1968, just a few years after the United States. Unlike Medicare in the U.S. Canadian Medicare is open to citizens of all ages. Health insurance in Canada is funded by the national government, with Medicare costs being paid from people's taxes.
Most health services provided by a general practitioner or hospital are covered by public health care. It is important to note that each province determines what is considered medically necessary. That being said, services you can expect to be covered through Canadian tax dollars include:
Hospital stays
Prescription drugs (only while in the hospital)
Maternity and surgical services (childbirth, prenatal care, etc.)
However, services such as dental care, vision care, and prescription drug coverage are not covered by Canadian Medicare. For these, you would need either employer-based or private insurance. In fact, it is illegal for private insurers to cover the same services that Canada's public health insurance does, so it only works for care that the government does not already cover.
Canada is the only country in the world the offers its citizens universal healthcare without covering prescription medications. What the country does have is a program called Pharmacare.
Pharmacare helps Canadian citizens access prescription drugs based on need as opposed to ability to pay, although only certain prescriptions are covered across several different drug plans. The efficacy, price, and usage of the drug all factor into whether it is covered.
Generally, when compared to the U.S., costs for healthcare are lower across the board in Canada. But many have pointed out that, while care costs less, wait times to see practitioners are much higher. Though about half of all doctors in Canada are general practitioners, there are not enough primary care physicians to comfortably serve the population.
On top of this, Canadians usually need to have a referral from a general practitioner to see a specialist for any non-emergency care. Specialists can even incur financial penalties if they see a patient without a referral.
Hospitals in Canada typically prioritize appointments for life-threatening issues, which is understandable, but can still leave patients waiting weeks or even months to see a specialist.
Is Canadian Medicare free?
As stated above, Medicare in Canada is not exactly free. The base program itself is paid for through tax dollars, so part of every citizen's taxes goes towards Medicare. If you are a high-income individual, and therefore pay more in taxes, you technically pay more into the program to help supplement those who earn less. However, Canadian Medicare generally comes with no deductibles or copays, so at the time of receiving care you pay little to nothing.
Anything not covered by public health care does come out of your pocket, though, unless you have supplemental insurance through an employer or private insurer.
U.S. Medicare
The United States launched its Medicare program on July 30, 1965. Medicare eligibility in the U.S. is based on age, so unlike Canada, only senior citizens are eligible. Medicare in the states is broken down into different "parts": Medicare Part A and Part B (Original Medicare), Part D (prescription drug plans), and Part C (Medicare Advantage plans).
Medicare Part A
Medicare Part A, often called hospital insurance, covers inpatient hospital care, home health services, and hospice care. It does not cover custodial care, long-term care, or private rooms.
If you or your spouse worked and paid Medicare tax for at least 40 quarters (around 10 years), then you qualify for premium-free Part A.
Medicare Part B
Medicare Part B covers your outpatient care, such as routine doctor appointments, lab work, preventative screenings, and some vaccines. No aspect of Original Medicare covers dental, hearing, or vision services unless they have been deemed medically necessary.
As in Canada, Medicare in the U.S. does not include coverage for prescription drugs. For that, you need to enroll in a Part D prescription drug plan. Part D plans are sold by private insurers, so cost and coverage options vary.
You can also get prescription coverage through a Medicare Advantage plan. Part C plans are legally required to offer the same level of coverage as Original Medicare, but the majority also include a host of additional benefits. The most common additions are dental, vision, and prescription drug coverage. Prices and coverage options for Advantage plans vary, as they are also sold by private insurers.
Comparing Medicare plans is easy with our Find a Plan tool. Just enter your zip code to compare costs and benefits of Medicare plans in your area.
Medicare costs in the United States
While Medicare in the U.S. is also paid for in part by taxes, it works differently than in Canada. In the U.S. each individual pays into Medicare directly via a payroll tax (hence the 40 quarters mentioned above), and so does the employer. U.S. beneficiaries also typically have deductibles, premiums, and copays they have to pay when they see healthcare professionals.
Though healthcare costs are almost always higher for people in the U.S. compared to Canada, wait times are generally much shorter. It is much easier for patients to get in to see specialists in a timely manner, as opposed to waiting weeks on end. All in all, Medicare programs between the two countries are extremely similar. Both systems cover (and don't cover) identical services, with the primary differences coming down to cost and the age of those eligible for coverage.
Additional resources
CMM: Find a Medicare Plan
Find a Medicare Plan in your area
It's FREE with no obligation
Speak with a Licensed Insurance Agent
M-F 9:00am-9:00pm | Sat 9:00am-3:00pm EST