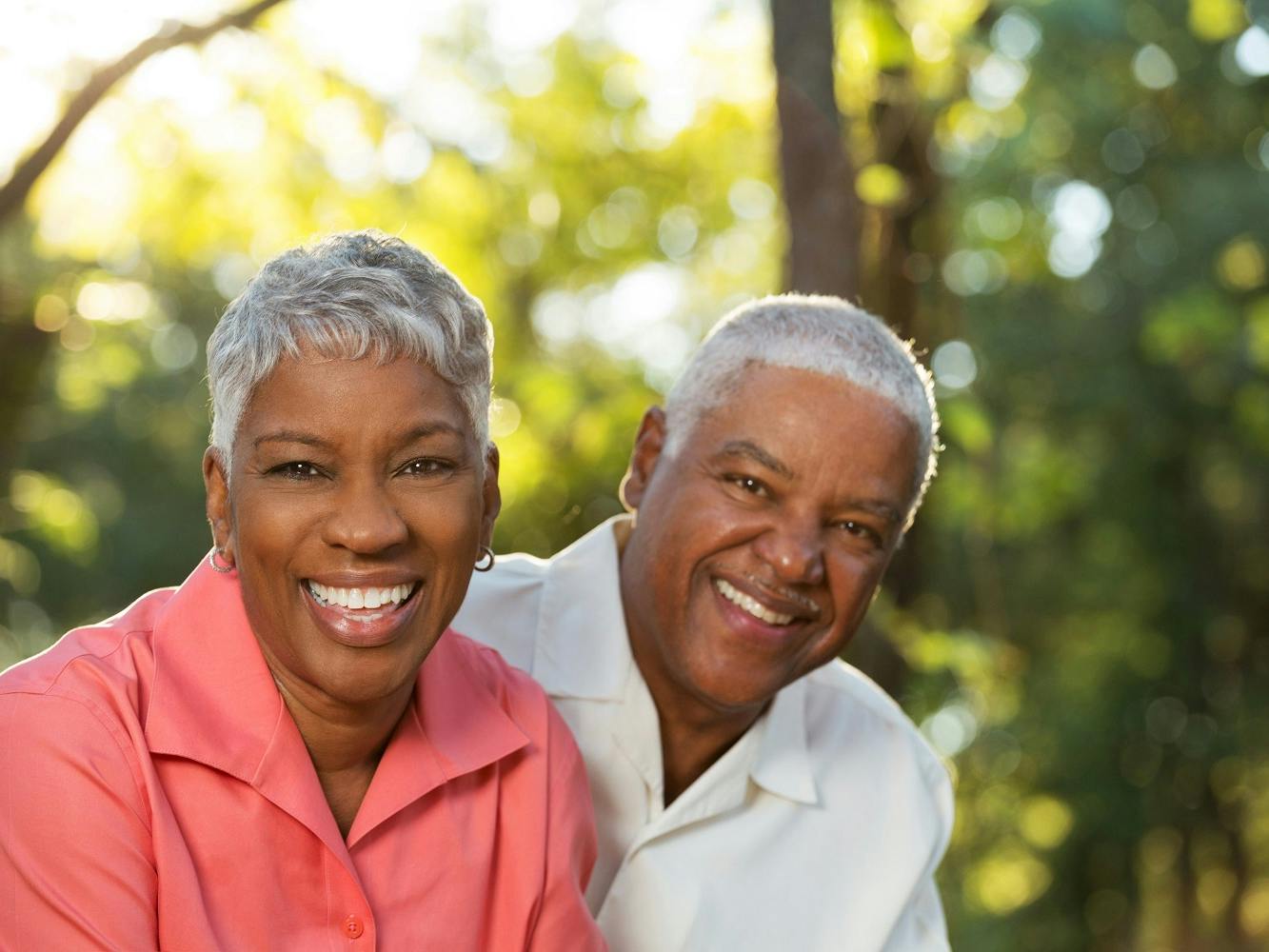 Most types of health insurance employ some type of cost-sharing, and Medicare is no exception.
The share of the costs that you pay out-of-pocket for healthcare services and supplies is called "cost sharing." These costs typically include premiums, deductibles, co-pays, and coinsurance. Exactly what you pay for Medicare will vary based on what coverage and services you get and the providers you visit.
Cost sharing helps save Medicare money because you're sharing the cost of the claim with them. For example, if a Medicare-covered service costs $100, Medicare would pay $80, and you'd pay $20.
And, because you have to pay part of the bill, it's more likely you'll only get the care you need when you need it. This helps reduce premiums and the overall costs associated with care, saving beneficiaries money in the long run.
Read on to learn more about the costs Medicare beneficiaries may pay for Part A, B, C, and D, as well as late enrollment penalties and how to get help with costs if you need it.
Part A (hospital insurance) costs
Part A covers:
Inpatient hospital care
Skilled nursing facility care
Hospice
Lab tests
Surgery
Home healthcare (for those who qualify)
In 2023, Part A has a $0 premium for most people because they (or a spouse) paid Medicare taxes long enough while working (typically 10 years). This is called premium-free Part A.
If you don't qualify for premium-free Part A, you may be able to buy it for either $278 or $506 per month depending on how long you or your spouse worked and paid Medicare taxes.
Part A also has a $1,600 deductible for each inpatient hospital benefit period, which is how much you must pay before Medicare starts to pay. (There are no limits to how many benefit periods you can have in a year.)
When you are an inpatient, you also must pay a co-pay (in addition to your deductible):
Days 1-60: $0 after your Part A deductible
Days 61-90: $400 co-pay each day
Days 91-150: $800 co-pay each day while using your 60 lifetime reserve days
After day 150: You pay all costs
If you stay in a skilled nursing facility (SNF), you pay $0 for days 1 through 20. For days 21 to 100, you'll have a $200 co-pay each day. Then for days 101 and beyond, you pay all costs.
Home healthcare is $0 for covered home healthcare services, and covered hospice care services are also $0.
Part B (medical insurance) costs
Part B covers:
Doctor and other healthcare providers' services
Outpatient care
Medically necessary services
Preventive services
Ambulance services
Durable medical equipment (DME)
Mental healthcare
Limited outpatient prescription drugs
In 2023, you will pay a monthly premium of $164.90 (or higher depending on your income). You pay this whether or not you get any Part B-covered services. You will also have a $226 deductible you must pay before Original Medicare starts to pay.
Then, for most services, you'll pay a 20% co-insurance (after you've paid the deductible and as long as the provider accepts assignment) and Medicare will pay the remaining 80%.
Most preventive screenings, tests, and vaccinations are $0.
Part C (Medicare Advantage) costs
Part C plans are offered by private insurance companies so they can set their own costs each year. Premiums, deductibles, co-pays, and co-insurance vary by plan and can change from year to year.
Additionally, anyone who enrolls in a Part C plan still has to pay their Part B premium of $164.90 to stay in their plan.
One benefit to Part C plans is that each plan has a maximum out-of-pocket limit, and once you pay up to the plan's limit, the plan covers 100% of your covered health services for the rest of the calendar year. These limits vary by plan as well.
For more information, contact your plan directly.
Part D (prescription drug coverage) costs
Part D plans can be standalone plans or part of a Medicare Advantage (MA-PD) plan. Because both types of plans are offered by private insurance companies, deductibles, co-pays, and co-insurance costs also vary by plan. Premiums vary as well, and you may have to pay more depending on your income.
Costs can also vary depending on the drug tier the prescription medication is in as well as the pharmacy you use.
Contact the plan directly if you have questions about cost sharing.
Medicare late fees
Another Medicare cost you may come across is late enrollment fees. The primary reason late fees exist is to encourage people to sign up for Medicare when they are first eligible, which helps keep overall Medicare costs down.
Late enrollment penalties are not one-time late fees. These fees are added to your monthly premium and are usually charged for as long as you have that type of coverage. The longer you wait to sign up, the greater the penalty will be.
For example, if you have to buy Part A and don't when you're first eligible, your monthly premium may go up 10%, and you'll have to pay the penalty for twice the number of years you didn't sign up.
If you don't enroll in Part B when you're eligible, you'll pay an extra 10% for each year you could have signed up but didn't.
When it comes to Part D, as long as you have creditable drug coverage or qualify for Extra Help, you likely won't have to pay a late enrollment penalty. However, if you don't join a drug plan when you first get Medicare or go 63 days or more without creditable drug coverage, you'll pay an extra 1% each month (12% a year) that you don't join.
Either Medicare or the Part D plan will tell you if you have to pay a penalty and what your premium will be.
How to get help with Medicare costs
If you have limited income and resources, you may be able to get Extra Help to pay your Part D plan premiums and other drug costs. Extra Help is a Medicare program that can help lower drug plan costs, including premiums, deductibles, and co-insurance, for those who qualify.
If you have limited income and resources, you may qualify for a Medicare Savings Program (MSP), which are federally funded programs administered by each individual state designed to help pay some or all of Medicare premiums, deductibles, co-pays, and co-insurance for those who qualify.
Medicare supplement insurance (Medigap) is another option for those who want some help with Medicare costs. Medigap plans help pay your portion of the cost for things like deductibles, co-pays, and co-insurance for Part A and Part B covered services. The amount you pay varies depending on the policy you have, as does the monthly premium. Your premium also varies based on the plan you choose and where you live. Some Medigap policies even include extra benefits to lower your costs.
Save money with the right Medicare plan
Original Medicare is great, but it doesn't cover everything. For prescription drug coverage, you'll need to add either a Medicare Part D plan or a Medicare Advantage Prescription Drug plan (MA-PD). You can also join a Medigap plan to help cover your share of costs. But which option is right for your unique healthcare needs?
That's where talking to a licensed Medicare agent can help. They answer your questions and help you choose the right Medicare plan for YOU. Call us toll-free at 888-992-0738 to get started. Or, do a bit more homework first by comparing costs and coverage of Medicare plans in your area first, with our Find a Plan tool. It's quick, easy, and free with no obligation.
Additional resources