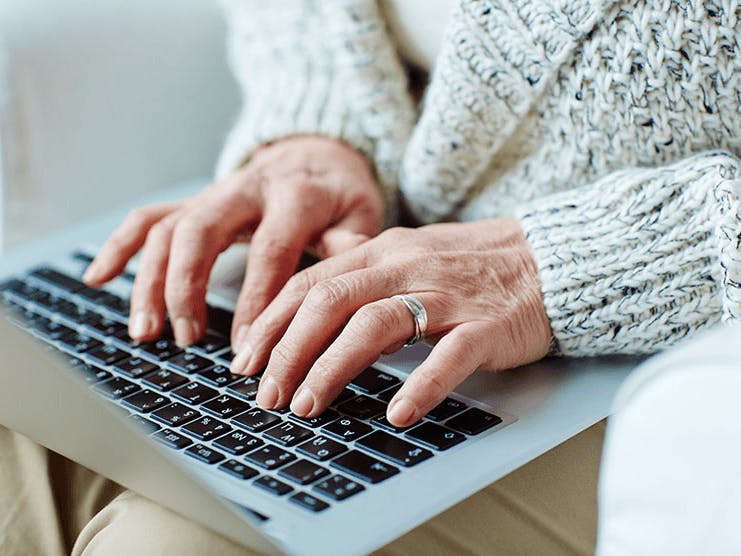 Medicare's Extra Help program helps pay prescription drug costs if you meet income and resource requirements.
Extra Help is a Medicare program that helps pay your Part D costs when you have limited income and resources. These guidelines are set by the federal government, although limits are slightly higher in Alaska and Hawaii.
Not all income counts toward the yearly threshold. The same is true for your personal resources. Some Medicare beneficiaries get Extra Help automatically while others have to apply. This page walks you through the guidelines to qualify for Extra Help and how to apply for assistance through the Social Security Administration (SSA).
Income Limits for the Medicare Extra Help Program
The annual income limit to qualify for Medicare Extra Help is $20,385 (filing as an individual) or $27,465 (married filing jointly). This number is based on the federal poverty level (FPL).
You may qualify for Extra Help even if your income falls outside these limits. For example, due to the higher cost of living, limits are slightly higher in Alaska and Hawaii. You may also be able to get Extra Help if part of your income is due to employment earnings or if you help support other family members who live with you.
Social Security does not count the following as income:
Assistance from other individuals to help cover living expenses
Disaster assistance
Earned income tax credits
Education grants and scholarships
Home energy assistance
Housing assistance
Medical treatment and medications
Supplemental Nutrition Assistance Program (SNAP) benefits
Victim compensation payments
This is not a complete list. For specific questions, please call SSA at 1-800-772-1213 or TTY 1-800-325-0778.
Resource Limits for Medicare Extra Help
The resource limit to qualify for Medicare Extra Help is $15,510 (individuals) or $30,950 (married and living with your spouse). Examples of personal resources are:
Real estate that is not your primary residence
Bank accounts, including checking, savings, and certificates of deposit (CDs)
Stocks and bonds, including U.S. Savings Bonds
Mutual funds
Individual Retirement Accounts (IRAs)
Cash, either within or outside the home
The following items do NOT count as personal resources:
Burial expense savings accounts and interest earned on these monies
Items that do not easily convert to cash, such as furniture and jewelry
Life insurance policies
Personal possessions
Your primary residence
Property used as a means of self-support, such as a rental home or land on which you grow produce that you consume
Your vehicles
Social Security will also not count certain types of money for up to 9 months, including:
Crime victim compensation
Housing assistance
Retroactive payments from Social Security or Supplemental Security Income (SSI)
State or local government assistance provided for relocation
Tax advances and refunds due to child tax credits and earned income tax credits
Again, contact Social Security with specific questions regarding personal resources.
Income and Resource Exclusions for Native Americans and Alaska Natives
Native Americans and Alaska Natives may have resources and income that are not counted for Extra Help. These include:
Federal legislation payments made to specific tribes
Funds held in trust for distribution to tribe members
Land held in trust by either the U.S. government or individual tribes
Some Alaska Native Regional and Village Corporation distributions
Up to $2,000 per year from trusts or restricted lands
Who Can Apply for Medicare Extra Help?
If you have Medicare and are enrolled in a Medicare Part D prescription drug plan (PDP), you may apply for Extra Help. Again, you must have Part D, since the program only helps pay for Medicare prescription drug plan costs. If you have prescription drug coverage elsewhere, you cannot receive Extra Help from Medicare.
How Do You Know if You Automatically Qualify for Extra Help?
Some people do not need to apply for Extra Help because they receive it automatically. You qualify for Extra Help automatically if any of the following apply to you:
Have both Medicare and Supplemental Security Income
Have both Medicare and Medicaid
Receive assistance from a Medicare Savings Program (MSP)
If you automatically qualify for Extra Help, you should receive a purple "deemed status" notice from Medicare. The Social Security Administration also notifies Medicare beneficiaries if they qualify for Extra Help or a Medicare Savings Program each May.
Beneficiaries who receive the purple notice and are not already enrolled in a Part D plan may be automatically placed in one. If this happens, you will receive a yellow "auto-enrollment" notice that you have been placed into a Medicare prescription drug plan (unless you decline coverage). This notification also includes your coverage start date.
If you're automatically enrolled in a Part D plan, you qualify for a Special Enrollment Period (SEP), which allows you to change to a different Part D plan if you prefer. Our Find a Plan tool makes comparing Medicare prescription drug plans easy. Just enter your zip code to review Part D plans in your area. Don't forget to check the plan's drug formulary to verify that it covers any medications you currently take.
Always keep the notifications you receive from either Medicare or Social Security. You may need to show them to your Part D plan provider.
The Medicare Part D Late Enrollment Penalty
If you did not join a Part D plan when you were first eligible and do not have creditable prescription drug coverage elsewhere, you may owe the Part D late enrollment penalty. However, if you get Extra Help, you do not have to pay this fee.
How to Apply for Medicare Extra Help
You apply for Medicare Extra Help through the Social Security Administration. (Click here to start your online application.)
The SSA highly recommends the online application process, since it allows you to go at your own pace, save your application to finish later, and provides detailed information to guide you through the process and answer your questions. And unlike SSA's toll-free number, the online application is available 24 hours a day, 7 days a week. However, if you prefer to complete your application over the phone, SSA representatives are available from 7 AM until 7 PM, Monday through Friday.
Due to COVID-19, local Social Security offices have been closed since March of 2020. If you do not complete your application online, you must do it via phone.
Caregivers may also help Medicare beneficiaries apply for Extra Help. Complete the application as if the beneficiary were completing the application, not the caregiver.
What Information Do You Need to Complete the Extra Help Application?
Prepare for the Extra Help application by reviewing your household income and personal property (both your own and that which you own with your spouse or another person). It's also a good idea to gather all financial records.
The information Social Security needs about you and your spouse (if you live together) includes:
Dollar value of both personal and investment accounts, including checking and savings, IRAs, stocks, bonds, etc.
The amount of cash you have in the home or outside it
Value of any real estate you own other than your primary residence
Monthly income from all sources, including Social Security benefits, employment, Railroad Retirement Board (RRB) benefits, veteran benefits, pensions and annuities, alimonies, rental income, etc.
You do not have to supply proof of this information. However, SSA does compare your income and resource claims against information you've filed with other government agencies.
Additional Medicare Savings Programs
There are a number of Medicare Savings Programs designed to help beneficiaries pay their out-of-pocket Medicare costs. Income and resource limits vary according to the program, as do the benefits. You may receive help paying monthly premiums, annual deductibles, coinsurance, and/or copayments. For more information, go to Medicare.gov.
Find a Medicare Plan in your area
It's FREE with no obligation
Speak with a Licensed Insurance Agent
M-F 9:00am-9:00pm | Sat 9:00am-3:00pm EST