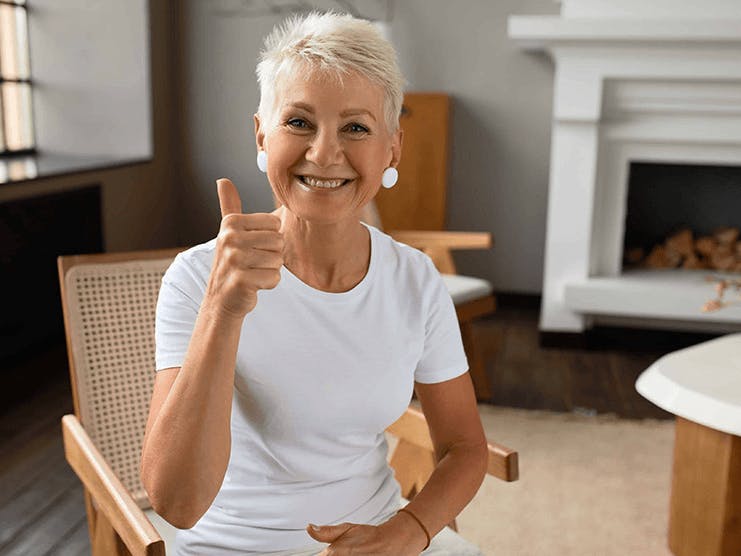 Medicare Savings Programs (MSPs) are federally funded programs that help people pay their Medicare out-of-pocket costs
 Although Medicare Savings Programs are federally funded, they are administered individually by each state. There are multiple types of programs available, and each has different income and asset limits to qualify. Note that Medicare Savings Programs are distinct from Medicare Assistance Programs, which some states offer to help people navigate their Medicare options.
MSPs are extremely useful for those who qualify, so it is essential to take advantage of them if you're able to.
The four Medicare Savings Programs
There are four types of Medicare Savings Programs available. They are:
Qualified Medicare Beneficiary (QMB) Program
Specified Low-Income Medicare Beneficiary (SLMB) program
Qualifying Individual (QI) program
Qualified Disabled and Working Individuals (QDWI) Program
Each program has unique requirements and benefits, and some may apply to you more than others. You may also qualify for more than one program; in which case you can choose which to apply to or apply to more than one. In addition to an income limit, each plan also has a resource limit. This includes money in checking and savings accounts as well as stocks and bonds. It does not include other assets such as your home, one car, or furniture.
Qualified Medicare Beneficiary Program
The QMB program is available to help pay for your Part A premiums as well as Part B premiums, deductibles, co-insurance, and co-payments. This program has an individual monthly income limit of $1,153 or $1,564 for married couples. The resource limits are $8,400 for an individual and $12,600 for a couple. Note that for all Medicare Savings Programs, income limits are slightly higher in Alaska and Hawaii.
Specified Low-Income Medicare Beneficiary Program
The SLMB program only helps pay for your Part B premiums, but income limits are higher – $1,379 for an individual and $1,851 for a married couple. The resource limits are the same as with the QMB program, $8,400 for an individual and $12,600 for a couple. Because this program covers less than the QMB program, you should opt for QMB if you are eligible for both.
Qualifying Individual Program
Like the SLMB program, the QI program only pays for Part B premiums, but it's monthly income limits are even higher at $1,549 for individuals and $2,080 per month for married couples. The resource limits remain the same at $8,400 for individuals and $12,600 for couples.
The higher income levels mean more people qualify for the QI program so preference is given to people who received QI benefits last year. After that, approval is granted on a first come, first served basis.
Qualified Disabled and Working Individuals Program
The QDWI program only addresses the Part A premium. This program is tailored towards working people under age 65 who have a disability. Many people who receive Social Security disability benefits, as well as premium-free Part A, lose these benefits when they return to work. This program allows people to keep Part A without being burdened by the monthly premium. It is only available to people who do not receive additional medical assistance from their state.
The individual income limit is $4,615, while married couples can earn up to $6,189, although you should still apply if your income is slightly higher than those limits. Resources are limited to $4,000 for an individual and $6,000 for married couples.
Our post, How to Apply for Medicare Disability Benefits, walks you through how to get Medicare if you qualify due to a disability or illness.
What is Medicare Extra Help?
As you can see, Medicare Savings Programs only address Part A and Part B of Medicare. Medicare Extra Help is a similar program that addresses Part D prescription drug plans. If you qualify for the QMB, SLMB, or QI program, then you will automatically qualify for Extra Help. You also qualify automatically if you get both Medicare and Medicaid.
You must be enrolled in a Part D plan to apply for Extra Help, which is done through the Social Security Administration or on the phone at 1-800-772-1213. You should receive an "Extra Help Notice of Award" from either Social Security if you're approved. Or, Medicare may send an automatic enrollment notice that's either purple, yellow, green, or orange. These documents serve as proof for your Part D plan that you qualify for Extra Help. Other proofs you can send your plan provider are documents that prove you have Medicaid, such as an ID card, or proof that you live in an institution or get home- or community-based services.
How do you get that $148 back?
The $148 back benefit is paid by state Medicaid programs, not Medicare Savings Programs. State Medicaid programs can pay this in full each month for those who qualify. Federal law requires state Medicaid programs to pay this premium for people who get both Medicare and Medicaid, so you should apply if you fit that description. If you aren't sure whether you qualify, apply through your state Medicaid office.
Premium reimbursement is also a benefit with certain Medicare Advantage plans. To find one of these plans, enter your zip code in our Find a Plan tool and look for "Part B Premium Reduction" as one of the plan's features.
When is the best time to apply for one of these programs?
You can apply for a Medicare Savings Program at any time. However, applying around the time of your Initial Enrollment Period can make things easier for you, because you will receive the savings benefits when your coverage begins. If you make any other changes to your coverage, for example changing from a Medicare Advantage plan to Original Medicare, then you should apply for an MSP as early as you can.
Need help understanding your Medicare plan options?
If you'd like help understanding your Medicare plan options, one of our licensed insurance agents can help. We're available Monday through Friday from 8 AM until 5 PM.
Find a Medicare Plan in your area
It's FREE with no obligation
Speak with a Licensed Insurance Agent
M-F 8:00am-10:00pm | Sat 9:00am-6:00pm EST