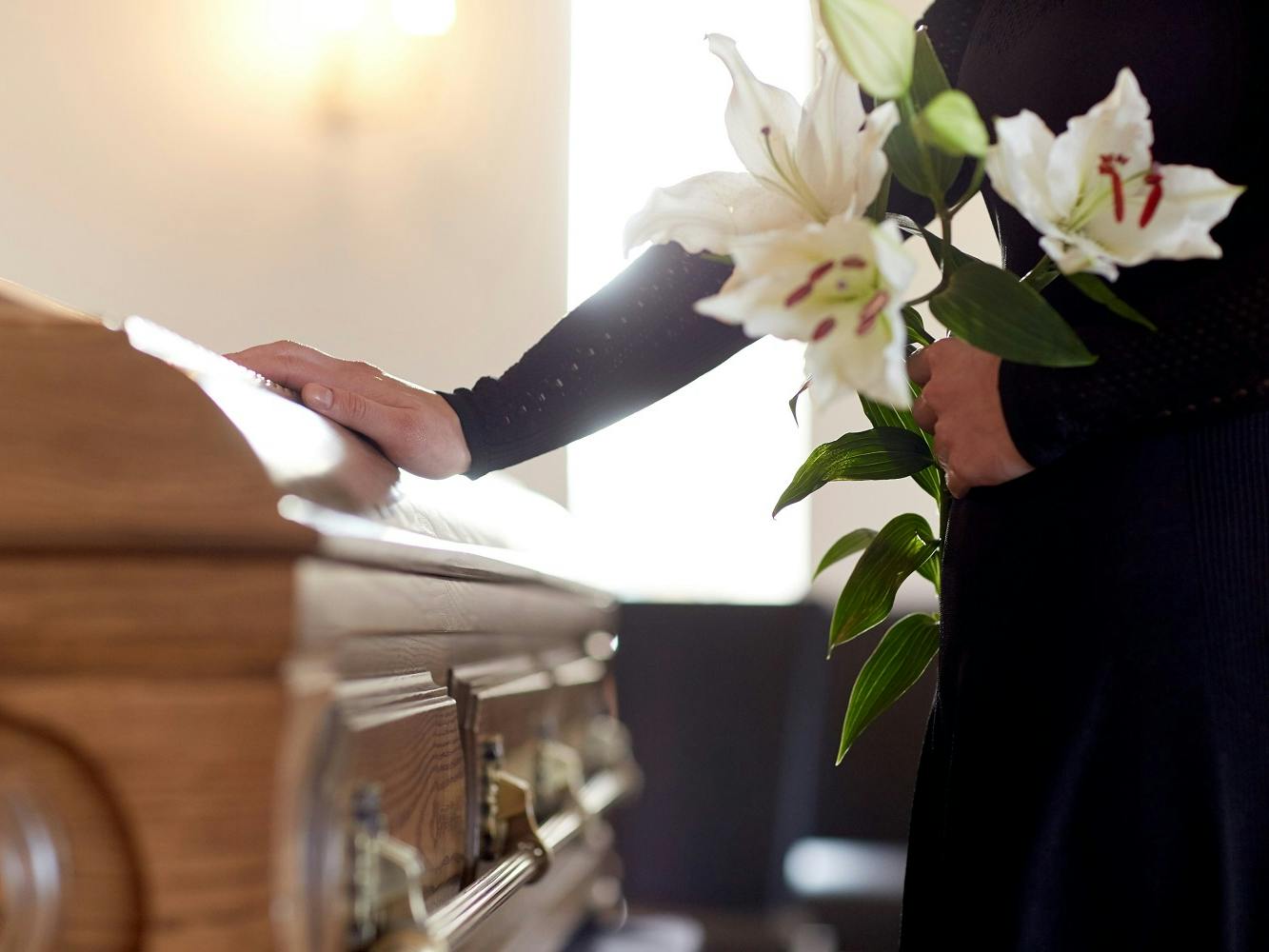 Many people experience sticker shock at the cost of a funeral, but there are options to help cover those final costs.
Medicaid is a federal and state program that helps with healthcare costs for those with a limited income. However, since the state manages Medicaid funds, your exact coverage depends on where you live. Some states offer Medicaid funeral assistance, but not all.
Losing a loved one is always difficult, but there is added stress if there is concern about paying for end-of-life expenses. So, let's discuss funding a funeral for people with a limited income.
What is the average cost of a funeral?
According to the National Funeral Directors Association, the average funeral cost in 2023 is between $7,000 and $11,000.
When planning to pay for end-of-life services, most people think of the cost of the casket, headstone, and flowers. However, there are many more funeral expenses, including the cost of transporting the body, embalming, burial or cremation fees, funeral home fees, the opening and closing of the grave, and more.
While there are undoubtedly affordable funeral options, such as direct cremation or direct burial, even costs associated with these services can add up quickly. So, it is helpful to know that some states offer Medicaid funeral assistance.
Will Medicaid help pay for a funeral?
As we discussed earlier, Medicaid coverage depends on your state. In addition, some states offer additional financial assistance for people with Medicaid to help pay for funeral costs.
It's also important to know that some programs would allow a person with Medicaid coverage to pre-plan for their own eventual funeral expenses.
Other programs will help cover immediate-need expenses. However, there may be specific criteria the family must follow, such as using a particular funeral home or planning a specific type of service.
And regardless of whether you are looking for pre-paid or immediate-need options, coverage varies by state. You must contact your state Medicaid department or an attorney to learn more.
Does Medicare help pay for a funeral?
Medicare does not cover funeral costs.
However, it's important to note that one type of Medicare Advantage (MA) plan includes a Medicare Medical Savings Account that may offer financial assistance for end-of-life expenses.
With this plan, Medicare will deposit a set amount of money each year into this account. The funds can be used to pay for eligible healthcare services – perhaps including funeral expenses. However, some of these plans require you to pay taxes on the funds used from this account.
For more information, read Types of Medicare Advantage Plans.
Can I set aside money for a funeral if I receive Medicaid coverage?
Most states allow those who receive Medicaid coverage to set aside funds for their funerals or prepay for funeral expenses.
If you keep the money in a separate account, these funds may be excluded when determining Medicaid eligibility. In addition, any interest earned on this account does not count as a resource.
There are typically four options for those interested in prepaying for their end-of-life services.
Option 1: Sign an irrevocable contract with a funeral home.
Most states allow you to pay up to $8,000 to pre-fund your funeral expenses. This contract with your funeral home cannot be cashed in or canceled.
Option 2: Enter into a revocable contract with a funeral home for an unlimited amount.
If you eventually need Medicaid to cover your medical or long-term care costs – and your other assets are depleted – the money you gave to the funeral home can be returned to the state.
Option 3: Buy one or more personal life insurance policies.
The combined death benefit of the life insurance policies cannot exceed $1,500.
Option 4: Establish an irrevocable trust.
An irrevocable trust will protect the money you set aside for long-term care costs or end-of-life expenses. Talk with an estate attorney to complete this process because specific rules guide this option. For example, in some states, your irrevocable trust must have existed for at least five years to qualify for funeral payment.
What other assistance is available to help pay for funeral costs?
There are three additional options to consider when paying for funeral costs: the Social Security death benefit, VA benefits, or final expense insurance.
The Social Security Administration (SSA) death benefit in 2023 is $255. This amount is typically paid to the surviving spouse and can be used for funeral expenses.
Your funeral home director will help you receive this death benefit – or the surviving spouse can contact the Social Security office.
If you served our country as a member of the U.S. armed forces, you may be eligible for VA benefits through the U.S. Department of Veterans Affairs.
Even if the death isn't service-related, your family could receive a $300 burial allowance and approximately $800 toward a burial plot. Or, you can also receive a gravesite and headstone in a national VA cemetery for the servicemember and their spouse for free.
Finally, you may also explore purchasing final expense insurance, which is designed to cover funeral, long-term care, or medical expenses.
Final thoughts about paying for funeral expenses
While some states offer some financial assistance for those on Medicaid, the deceased's family may still be left with a large bill. A fully funded funeral is one of the greatest gifts you can leave behind for your immediate family.
While it's not necessary to have every detail figured out, you may consider purchasing some type of life insurance policy to help cover burial costs. Or, consider setting aside a certain amount in a savings account or funeral fund that can be used to pay for your service. Talk with your local Medicaid office to discuss the rules regarding your plan.
Additional resources
Find a Medicare plan in your area
It's FREE with no obligation
Speak with a Licensed Insurance Agent
M-F 9:00am-9:00pm | Sat 9:00am-3:00pm EST