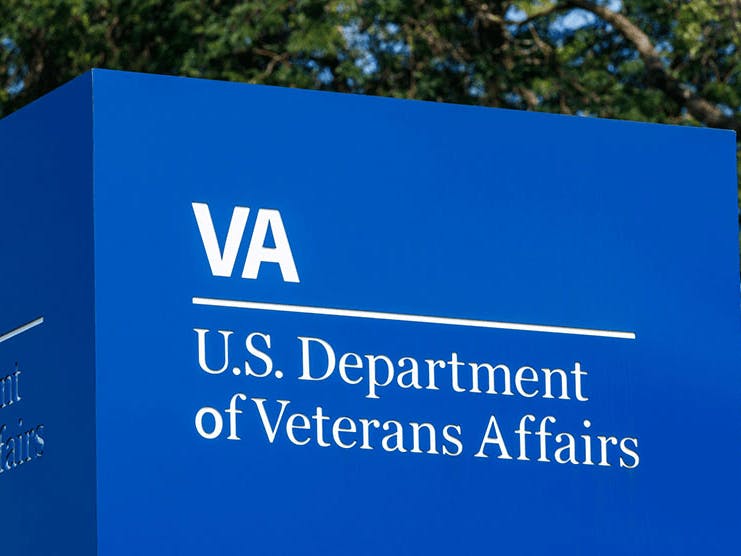 Not sure if you should sign up for Medicare if you get VA benefits? Even the VA says it's a good idea.
If you qualify for both Veteran's Affair (VA) and Medicare benefits, who pays for healthcare services can be confusing. Unlike other types of supplemental coverage, it isn't a matter of who pays first between the VA and Medicare. Instead, it comes down to where you receive care. If it's a VA facility, then your VA benefits pay. If it's at a non-VA facility, Medicare pays – assuming you go to a Medicare-approved provider.
What Does the Department of Veterans Affairs Cover?
It's important to remember that the VA only covers care when you go to a VA facility. Your condition does not have to be related to your service.
In certain circumstances, the VA may pay for care received in a non-VA facility. You must get pre-approval for these services. In these cases, Medicare may help pay for services you get at the same time, assuming they are not approved by the VA and that you have Medicare.
For more information about VA coverage, please call the VA Health Benefits line toll-free at 1-877-222-VETS (8387). You can also check online at  va.gov.
Should You Sign Up for Medicare Part A If You Get VA Benefits?
Original Medicare includes two parts, A and B. Medicare Part A provides outpatient care received in a hospital or skilled nursing facility (SNF). And we nearly always recommend signing up for Medicare Part A – even if you get VA health benefits.
Most people – around 99 percent – don't pay a premium for Medicare Part A. So, it costs you nothing to sign up for Part A. And if you ever need care in a non-VA hospital, you'll be covered. You will, however, have to pay the Part A deductible, which is $1,600 per benefit period in 2023. Additional out-of-pocket costs include the Part A coinsurance, which is $0 for the first 60 days, $400 per day for days 61 through 90, and $800 per day for days 91 through your 60 lifetime reserve days.
Should You Sign Up for Medicare Part B If You Get VA Benefits?
Medicare Part B is the second half of Original Medicare. It covers inpatient medical services like doctor appointments, mental health care, and durable medical equipment.
Unlike Part A, most people pay a monthly premium for Part B. In 2023, the Medicare Part B premium is $164.90 per month. There is also the yearly deductible of $226, as well as the 20 percent Part B coinsurance for most covered services.
The VA highly recommends beneficiaries sign up for Medicare Parts A and B. And if you don't live close to a VA facility, it's especially important to have Medicare coverage.
When Should You Sign Up for Medicare?
U.S. citizens age 65 and older qualify for the Medicare program. You may also be eligible if you collect either Railroad Retirement Board (RRB) or Social Security disability benefits for 24 months. In addition, people who have ALS (Lou Gehrig's disease) or end-stage renal disease (ESRD) qualify for Medicare.
The best time to sign up for Medicare is during your Initial Enrollment Period (IEP). This begins 3 months before your eligibility month and ends 7 months later. So, if your 65th birthday falls on March 12, your IEP begins on December 1 and ends on June 30. If your birthday falls on the 1st of the month, move those dates up by one month – from November 1 through May 31 if you turn 65 on March 1.
For those who qualify for Medicare due disability, your IEP begins in month 22 of collecting disability benefits and ends in month 28. So, if your 25th month of collecting disability occurs in April, your IEP begins January 1 and ends July 31.
You want to sign up for Medicare on time to avoid late enrollment penalties. Read more about the Part B late enrollment penalty here. The Part D late enrollment penalty is explained here. You owe these fees if you do not have creditable coverage elsewhere.
Unless you began collecting Social Security benefits at least 4 months before turning 65, you must choose to enroll in Medicare. You do that through Social Security.
Do Vets Need a Medigap Plan?
Medicare Supplement Insurance, more commonly known as Medigap, helps pay your out-of-pocket costs when you have Original Medicare. If you plan to rely more on your Medicare benefits than your VA coverage, you may want to sign up for a Medigap plan.
Many Supplement plans also cover a portion of care received in another country. If your retirement plans include foreign travel, this may be an important consideration.
Vets who don't live near a VA facility or who are in one of the lower priority groups may want to sign up for a Medicare Supplement plan. It's a good idea to talk to your VA representative before deciding.
The best time to enroll in a Supplement plan is during your Medigap Open Enrollment Period (OEP). It lasts for 6 months and begins the day you're both age 65 or older AND enrolled in Medicare Part B. This is one of the few times you're guaranteed a Medigap plan. Outside of your OEP, your application usually goes through medical underwriting, which could result in the insurance company denying coverage or charging a higher premium.
Do You Need Medicare Advantage If You Have VA Benefits?
Medicare Part C, more commonly known as Medicare Advantage, provides the same coverage as Original Medicare. However, most Advantage plans provide additional benefits, like prescription drug coverage and routine dental care.
If you're covered by a VA health plan, you may decide you don't need an Advantage plan, since you already have prescription benefits. The main "advantage" to a Medicare Advantage plan is that most of them include prescription drug coverage. However, if any of your prescriptions are not covered by your VA RX plan, you may want to consider Medicare Advantage. Or, if you prefer to stay with Original Medicare, since it doesn't have any restrictions like provider networks, you may prefer to sign up for a Medicare Part D plan (more on that in the next section).
Part C insurance plans are provided by private insurers. Costs and coverage vary according to the plan you choose. Around 40 percent of Medicare Advantage plans have no premium. Most will have yearly deductibles and copayments, though. You may also find that you have a separate deductible for your Part D coverage if your Advantage plan includes prescriptions.
Please note that you still have to pay the Medicare Part B premium, even if your Advantage plan has a monthly premium. Also, you cannot have both an Advantage plan and a Medigap plan.
What Does Medicare Part D Cover?
Medicare Part D provides prescription drug coverage, something not included with Original Medicare. You can get these benefits with a Medicare Advantage Prescription Drug plan (MA-PD). Or, you can join a standalone Part D prescription drug plan (PDP). You may add this coverage to either Original Medicare or an Advantage plan that doesn't include prescription medications. You cannot have both an MA-PD and a Part D plan.
If paying for your prescriptions is difficult, you may qualify for Extra Help. This program helps Medicare beneficiaries who have limited income pay their prescription drug costs, including premiums, copays, and deductibles. There are different levels of Extra Help available. If you qualify for Medicaid, you're automatically eligible for Extra Help.
Your  State Health Insurance Assistance Program  can also help you with prescription drug costs.
How Does Medicare Work with TRICARE?
If you are active-duty and enrolled in both Medicare and TRICARE, TRICARE is the primary payer with Medicare paying second. However, if you are inactive-duty, Medicare is the primary payer unless you receive services from a military healthcare provider. In that case, TRICARE pays first.
For more information about how Medicare works with other types of insurance, call 1-800-MEDICARE or visit Medicare.gov.
Compare Medicare Plan Options
If you're ready to sign up for Medicare, our Find a Plan tool makes it easy to compare your plan options. Just enter your zip code to review Medigap, Advantage, and Part D plans in your area.
Find a Medicare Plan in your area
It's FREE with no obligation
Speak with a Licensed Insurance Agent
M-F 9:00am-9:00pm | Sat 9:00am-3:00pm EST