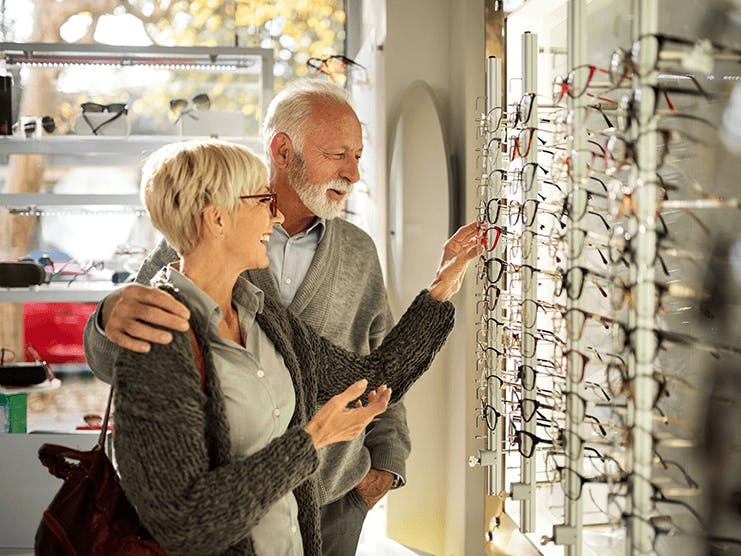 Medicare doesn't just cover the basics. You might be eligible for acupuncture, therapy, transportation, and more.
When it comes to health insurance, people don't usually love surprises. It might make you think of price hikes or unexpected bills.
Those are the unpleasant surprises. And as a savvy consumer, you can avoid them. (Related: How to avoid unexpected healthcare costs.)
But there are also pleasant surprises: Treatments, services, and perks that you probably don't know about.
You can sometimes find these benefits in Original Medicare or in plans provided by Medigap (also known as Medicare Supplement plans). But Medicare Advantage plans, the kind provided by private insurance companies, nearly always provide these perks. These plans tend to vary more widely from one another, and companies can include enticing benefits to try to win customers.
At certain times of the year, you may even see television commercials highlighting some of these extra benefits, says Melinda Munden, director of the Seniors' Health Insurance Information Program through the North Carolina Department of Insurance. But she advices taking a cautious approach.
While the right perks can be useful, Munden recommends looking at premiums, deductibles, and co-pays first. "We always encourage people to look at all aspects of the plan so they can determine what will work best for their specific situation," she says.
At a minimum, you should have prescription drug coverage and be happy with the doctors in your network. Once those boxes are checked, you can look at potential perks, says Munden.
If you're interested in seeing what kind of special benefits you might find hidden in your Medicare coverage, keep reading. Here are eight of the most common ones.
1. Weight-loss behavior therapy
Where to find it: Original Medicare Part B and Medicare Advantage
Medicare wants to help you find a healthy body weight. That's why Part B, which covers outpatient care, provides access to obesity screenings and behavioral counseling through your primary care physician.
The weight-loss services aren't open to everyone, however. You have to qualify as obese, with a body mass index of 30 or above. If that applies to you, you may be eligible for a year-long counseling program. It includes weekly visits for the first month, twice-a-month visits for the next five months, and then monthly visits for six months (if you lose 6½ pounds during the first six months).
During this time, your doctor will help you with a personalized diet, exercise strategies, and medical care that addresses your specific needs.
2. Meal benefits
Where to find it: Medicare Advantage
In 2019, the Centers for Medicare and Medicaid Services updated its policies to encourage Medicare Advantage providers to expand supplemental services such as healthy meal deliveries.
This can be especially helpful if you ever find yourself homebound due to an illness. "Most [home delivery meal services] are primarily intended to follow an inpatient hospitalization or skilled nursing facility stay," says Munden. "The benefit is for a limited period of time, and prior authorization from the plan is likely required."
That means you'll need to contact your provider or check the details of your plan to see when meal delivery applies. But in cases when you're unable to go grocery shopping, this will allow you to focus on recovery rather than stressing about food.
3. Emergency care abroad
Where to find it: Medicare Supplement
Do you like to travel? Some Medicare Supplement plans will pick up 80% of the bill if you end up in the emergency room while abroad.
Of course, this coverage isn't robust enough that you can permanently relocate to Tahiti. It applies for only 60 days from the start of your trip, and it comes with a lifetime maximum of $50,000. Once you hit that, the benefit is gone forever.
Still, travel insurance can be a great source of comfort for international travelers. If you're interested in this coverage, look at Medicare Supplement Plans C, D, F, G, M, and N.
4. Acupuncture
Where to find it: Original Medicare Part B and Medicare Advantage
Getting poked by tiny needles may not sound like your idea of fun. But for some people, acupuncture can be effective at treating stress, overall wellness, and especially pain. And if you suffer from lower back pain, your needle treatment may be covered.
With a recommendation from your primary care doctor, Medicare Part B will cover up to 12 acupuncture visits in 90 days. (By law, anything available in Medicare Part B will also be covered in Medicare Advantage plans.) If your doctor thinks you're showing improvement, your plan will cover eight more sessions.
Acupuncture may or may not work for you. But it's a safe procedure, according to the Mayo Clinic. For most people, the biggest risk is general soreness. So if you suffer from chronic back pain, the procedure may be worth trying.
5. Gym fees
Where to find it: Medicare Advantage
Original Medicare does not cover gym memberships or fitness programs. Medicare Advantage plans, however, generally do offer this benefit.
The details of these fitness plans vary from one plan to another. Through a partnership with SilverSneakers, for instance, Aetna plans provide access to a workout app, workout videos, and 17,000 gyms and fitness studios. UnitedHealthcare's version offers a free membership at a gym or fitness location, thousands of on-demand videos and live streaming fitness classes, along with access to local health and wellness classes and events.
6. Transportation
Where to find it: Medicare Advantage
For people who are visually impaired, getting to and from doctor appointments can be challenging. That can also be true if you have mobility issues or are recovering from an injury.
To help, some Medicare Advantage plans cover the cost of a driver. These plans "typically contract with specific vendors to provide the service," says Munden. In some cases, Uber or Lyft may be eligible providers. But it's important to check your plan to be sure, she says.
7. Vision coverage
Where to find it: Medicare Advantage
While Original Medicare doesn't cover routine vision services, most Medicare Advantage plans do. According to a report from the Kaiser Family Foundation, 91% of Medicare Advantage plans available in 2021 offered vision coverage.
The specifics vary from one plan to another, but the benefit often includes eye exams and allowances for eyeglasses and contact lenses.
It's worth noting that some Medicare Advantage plans may charge extra for these benefits. But many include vision at no extra cost. Certain Medicare Advantage plans don't even charge a monthly premium, in which case your vision coverage would be covered regardless. (Take note, however, that almost all Medicare Advantage plans have an annual limit on the amount you can spend on vision coverage. For 2021, the average limit was $160.)
8. Mental health services
Where to find it: Medicare Part B and Medicare Advantage
You may not think of "mental health" as part of overall health. But Medicare does. So if you're struggling with anxiety, depression, loneliness, or another mental health issue, you may qualify for benefits under your Part B plan.
These benefits include individual and group therapy, family counseling, and medication. Medicare Part B also offers preventive services such as an annual depression screening, as well as "wellness" visits that allow you to talk through your mental health struggles.
Understanding the details of your plan can help you avoid surprises, but it can also help you get the most out of your coverage. This can help you build a long, healthy relationship with Medicare.
Find a Medicare Plan in your area
It's FREE with no obligation
Speak with a Licensed Insurance Agent
M-F 9:00am-9:00pm | Sat 9:00am-3:00pm EST