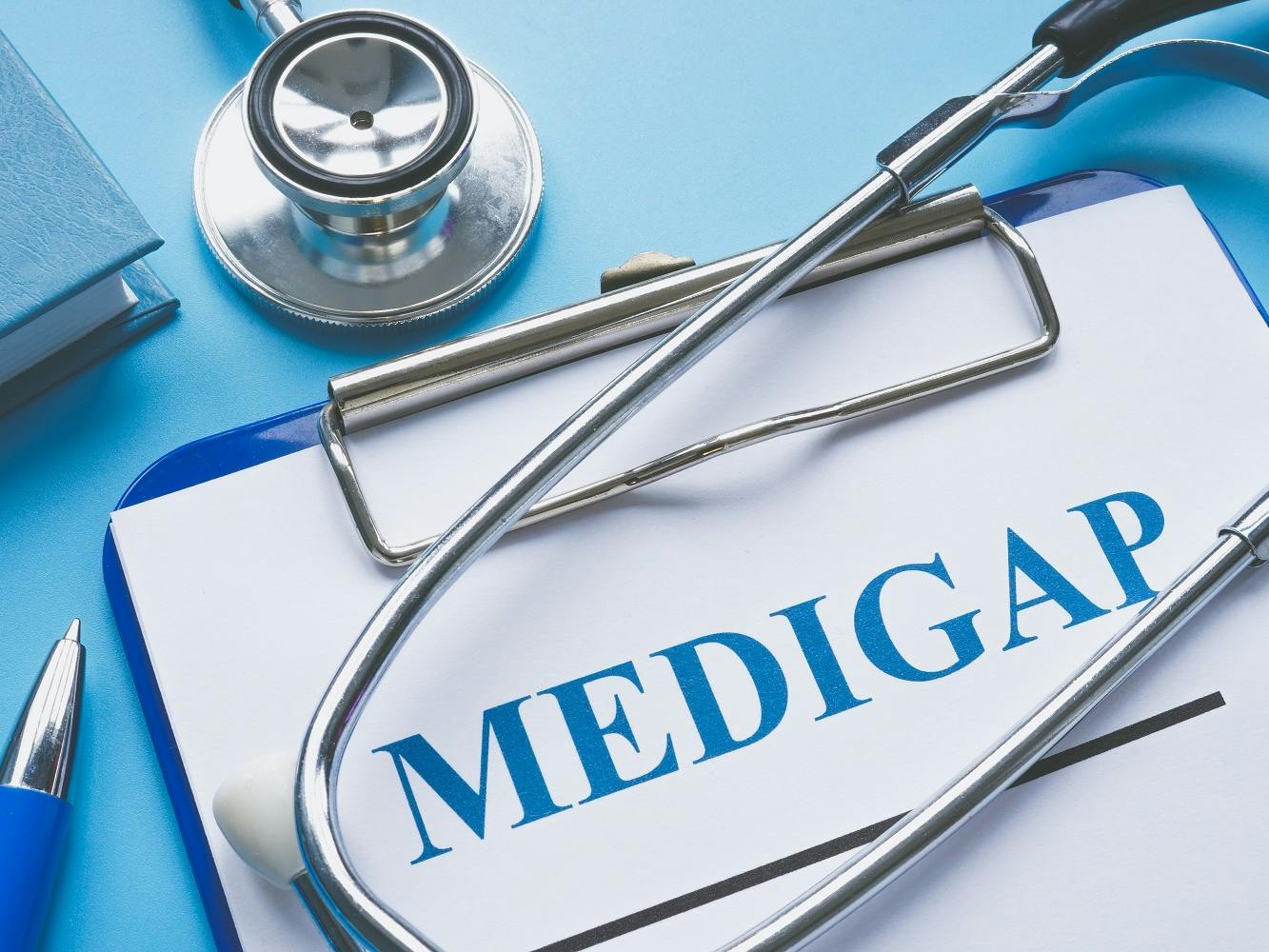 Medicare Supplement plans, or Medigap, help fill in the "gaps" in Original Medicare coverage by paying some of your out-of-pocket costs.
Sold by private insurance companies, Medigap policies can help pay for remaining health care and out-of-pocket costs like co-payments, co-insurance, and deductibles. Some policies may also cover services Medicare doesn't, such as medical care received in a foreign country.
You can buy a Medigap policy from any insurance company that's licensed in your state to sell one, and you'll pay that insurance company a monthly premium for your policy (in addition to the monthly Part B premium). It's important to know that the premiums can vary by state, and they can also increase over time. Read on to learn more.
What factors affect Medigap premium growth?
Medigap plans typically use one of three rating methods to determine rate increases:
Attained age rating is when your monthly premium is based on your age at the time of joining the Medigap policy, and each year your rate will increase because you are another year older. Other factors include claims experience and inflation. Attained age rating is difficult to predict from year to year, which can make budgeting a challenge.
Issue age rating is when the carrier rates your policy based on your age at the time the policy was issued, and while your premiums will not increase due to your age, they can go up based on factors like inflation, health care costs, and claims experience. This can be the best option if you purchase a policy when you are 65, because the older you are, the higher your rate will be to start.
Community rating sets your rates the same as other applicants purchasing that same plan in your zip code. Premiums do not increase because of your age, but they can go up due to inflation, health care costs, health insurance costs, and other factors.
One of the primary factors that affects Medigap premium growth is inflation. Because the cost of healthcare is increasing, the insurance companies must adjust their rates annually to reflect the rising cost. Additionally, Medicare typically increases deductibles and other costs each year, and because Medigap plans cover those costs, they must increase their premiums to continue covering them.
How Medigap premiums vary by state
Medigap premiums are set by each insurance company, so they can vary from state to state. In fact, they can vary significantly even within the same state depending on the plan and carrier. For example, in one state, premiums for a male non-tobacco user or male preferred for Plan A can range from $162 to $813 depending on the insurance company. In another state, plan costs can range from $576 per year to more than $4,200 depending on the plan and your age.
In general, Medigap premiums are typically higher across the board in states that use a community rating method. It can also depend on factors like availability and regulation of Medicare plans.
Trends in Medigap premiums
The average Medigap rate increase is between 5% and 8% annually, depending on the plan and state, though it could be more or less. Medigap premiums typically increase every year, often on your policy anniversary or birthday month. Or, depending on the type of policy you have, you may see a rate increase during both.
However, over the past few years there have been times when Medigap rates didn't change, or even decreased, though this isn't the norm. According to a report published by the Assistant Secretary for Planning and Evaluation (ASPE), some trends in variations in premiums are:
An increase in Medicare spending per capita at the state level is associated with a higher Medigap premium
Older and individual policies are more expensive than newer and group policies
Policies with a greater number of covered lines are less expensive
Premiums for plans in states where the majority of policies are issue-age rated are typically lower than plans that are attained-age rated
Plans with the largest number of covered lives have smaller premium increases
This report shows Medigap premiums have risen only moderately on average over the past couple of decades, and in fact are typically smaller than the average increase in Medicare spending per beneficiary. However, it's important to remember that there are large variations across states and across plan types for Medigap premiums depending on Medicare spending per capita and differences in the risk profile of enrollees. Old vs. new plans can also impact trends.
When are the most rapid changes in premiums?
Medigap premiums will likely see a significant increase if there is a lack of availability of plans, such as if a plan has been discontinued, and Medigap Plan C and Medigap Plan F were in 2020. There will also likely be more drastic increases when inflation and medical costs increase at rapid rates.
For example, premium increases average about 5% to 8% per year, but in 2022, some plans saw a 12% or higher increase due to company costs and the loss ratio. The loss ratio reflects the percentage of health benefits paid out compared to the amount collected in premiums.
This is still significantly lower than premium increases for other types of insurance plans, as some have increased 20% to 25% or more over the past couple of years.
Options if your Medigap premium rate increases
The first option you have if your Medigap premium rate increases is to check whether any other Medigap insurance companies offer the same plan for less. Because Medigap plans are standardized plans, if you have a plan and switch to the same plan with another carrier your benefits will remain the same, but you may pay less for that same coverage.
You can also shop for different Medigap plans and carriers to compare costs. Some plans offer slightly fewer benefits, but have a lower premium, so you can sometimes save hundreds of dollars per year. Research Medigap plans in your service area here.
If you want to stick with your current carrier and plan, ask them about discounts. For example, some carriers offer household discounts for spouses who enroll in Medigap plans with the same carrier. While you both will have your own policy, being with the same company can get you a discount.
Finally, if you can't afford your current policy but switching to another policy isn't much cheaper, you can consider enrolling in a Medicare Advantage (Part C) plan instead. Medicare Advantage plans cover everything Medicare Part A and Part B do and more, such as routine hearing and vision, dental, Part D prescription drug coverage, and other benefits. Many of these plans don't have a monthly premium, and while you have other cost-sharing expenses, you may get additional coverage on things that are important to you, or co-pays and co-insurance costs may be less.
If this is the first time you join an Advantage plan, you can always switch back to Original Medicare plus Medigap within 12 months without having to go through medical underwriting.
Additional resources
Find a Medicare Plan in your area
It's FREE with no obligation
Speak with a Licensed Insurance Agent
M-F 9:00am-9:00pm | Sat 9:00am-3:00pm EST