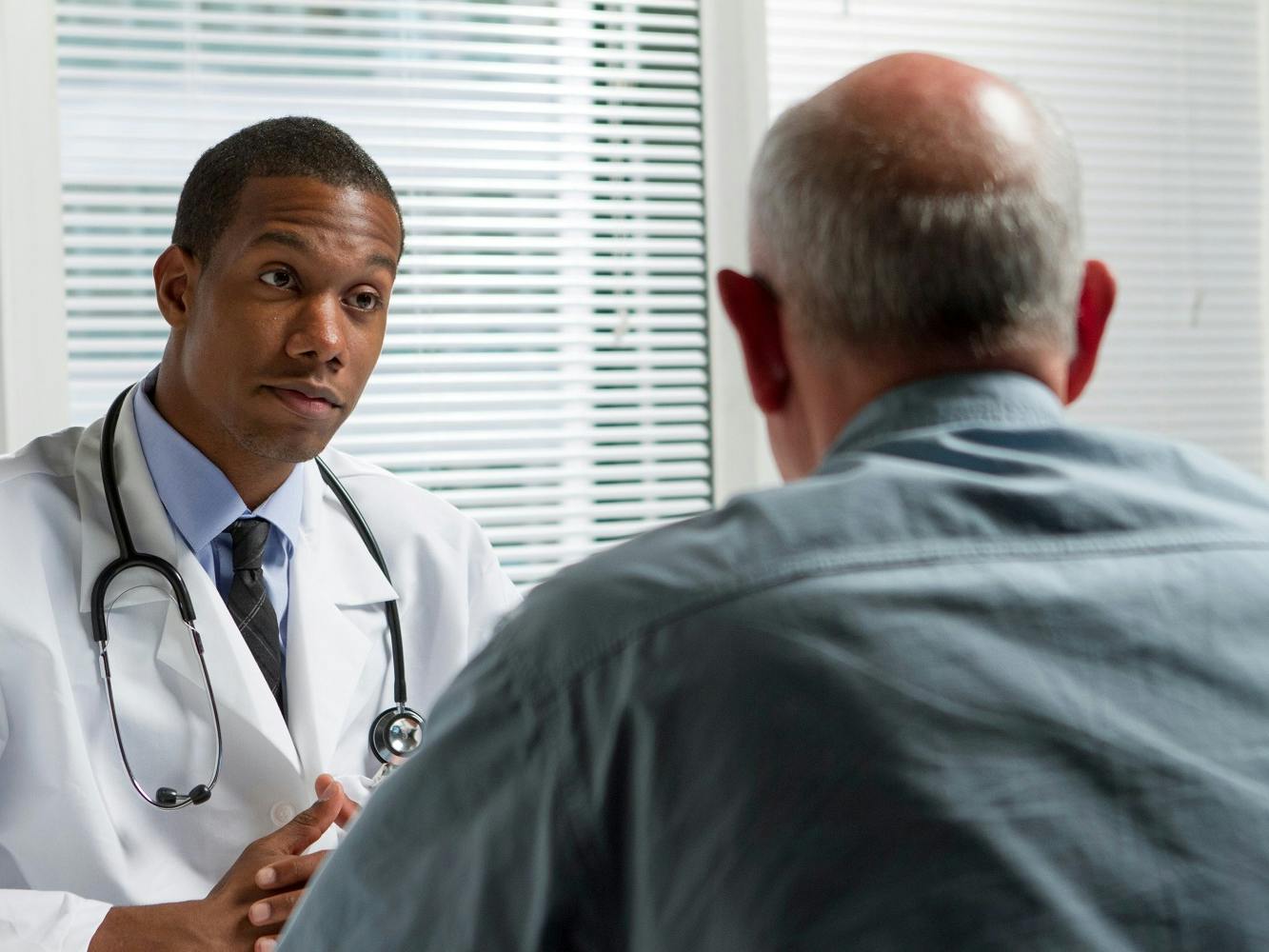 Erectile dysfunction can wreak havoc on your love life. Luckily, treatment is available.
Erectile dysfunction is a condition primarily found more in older men and affects about 30 million men in the United States alone. A variety of ED treatments are available, from medications to injections to pumps, but will Medicare help pay for them? Or will you be left paying out-of-pocket?
This page reviews Medicare coverage for common ED treatments.
What is erectile dysfunction?
Erectile dysfunction, also referred to as ED, is a condition wherein men are unable to have or maintain an erection. Some are able to get an erection, but can't keep it for very long, while others may be unable to achieve an erection at all. You may have also heard it referred to as impotence, but that term is used much less often now.
ED can be a sign of a more serious health issue and has many potential causes, including:
Age
Alcohol or drug use
Depression or other psychological causes
Diabetes
Heart disease
Injury
Medications (antidepressants, blood pressure medicine, etc.)
Though erectile dysfunction is more common in older men, it can happen at any age. If you have ED, or are worried you might have ED, it is important to speak to your doctor. Not only does it indicate the possibility of other health concerns, but it impacts your quality of life.
Related reading: Too Embarrassed to Ask About Erectile Dysfunction
Does Medicare cover erectile dysfunction treatment?
Medicare does have some coverage for medical appointments that are related to erectile dysfunction. Your Medicare plan may cover the following:
Appointment with a general practitioner
Appointment with a specialist, such as a urologist
Blood and urine testing
Mental health appointments
Ultrasounds
Other diagnostic lab work
Outside of these appointments, Medicare does not cover much when it comes to erectile dysfunction treatments. Medications such as Viagra or Cialis are not covered by Medicare, even through a Part D prescription drug plan or a Medicare Advantage plan.
Even though these plans are sold by private insurers, both have to follow federal Medicare rules. Some drugs, such as the generic version of Viagra sildenafil, are covered by Medicare so long as it is prescribed to treat a different condition, such as high blood pressure. But these medications are only covered if prescribed for another condition, not for ED.
Medicare does not cover injections used to treat erectile dysfunction or vacuum erection systems (known as penis pumps) either. Your Medicare plan may cover a penile implant, which is a prosthesis requiring outpatient surgery. Medicare Part B might cover an implant for beneficiaries that meet the qualifications:
The cause of the erectile dysfunction must be physical, not psychological
The patient must have tried injections or medications with no success
Even if you qualify there will still be some cost. Beneficiaries need to pay their Medicare Part B deductible and at least 20% of the Medicare-approved cost.
While there is not a lot of Medicare coverage for erectile dysfunction treatments, the program does cover many of the issues that can lead to erectile dysfunction, such as diabetes. Any possible causes should already be addressed, and some men successfully treat their ED by treating the underlying condition.
Erectile dysfunction coverage options
When it comes to treating erectile dysfunction through Medicare, your options are limited to what has been listed above. But this does not mean that you have no recourse for treatment.
If you have other insurance, such as through an employer, there might be different guidelines for the medications covered. Be sure to check with any additional insurers what exactly is covered through their plans.
You can also always pay out of pocket for medications like Viagra or Cialis, though you would be paying full price. In this case, it is usually a better idea to go for the generic versions of drugs, since they are significantly cheaper.
Many pharmacies offer coupons or discount programs that help lower costs for people having to pay out of pocket. You can also purchase prescriptions from reputable mail-order pharmacies, which often have lower prices. Unfortunately, even if your doctor recommends a vacuum pump, unless you have another form of insurance that does cover it, you would need to pay full price.
While medications or equipment are what we typically think of when it comes to erectile dysfunction treatment, it is just as important to discuss other treatment options and lifestyle changes with your doctor. Make sure to build a plan to address any psychological contributing factors and see how that helps your condition overall.
How ClearMatch Medicare can help
Like all health insurance, Medicare is not one-size-fits-all. That's why talking to a licensed Medicare agent can help. They'll answer your questions and help you understand your Medicare coverage options so you find the right plan that meets your unique healthcare needs. Just call us toll-free at 888-992-0738 to get started.
Additional resources
Find a Medicare Plan in your area
It's FREE with no obligation
Speak with a Licensed Insurance Agent
M-F 9:00am-9:00pm | Sat 9:00am-3:00pm EST