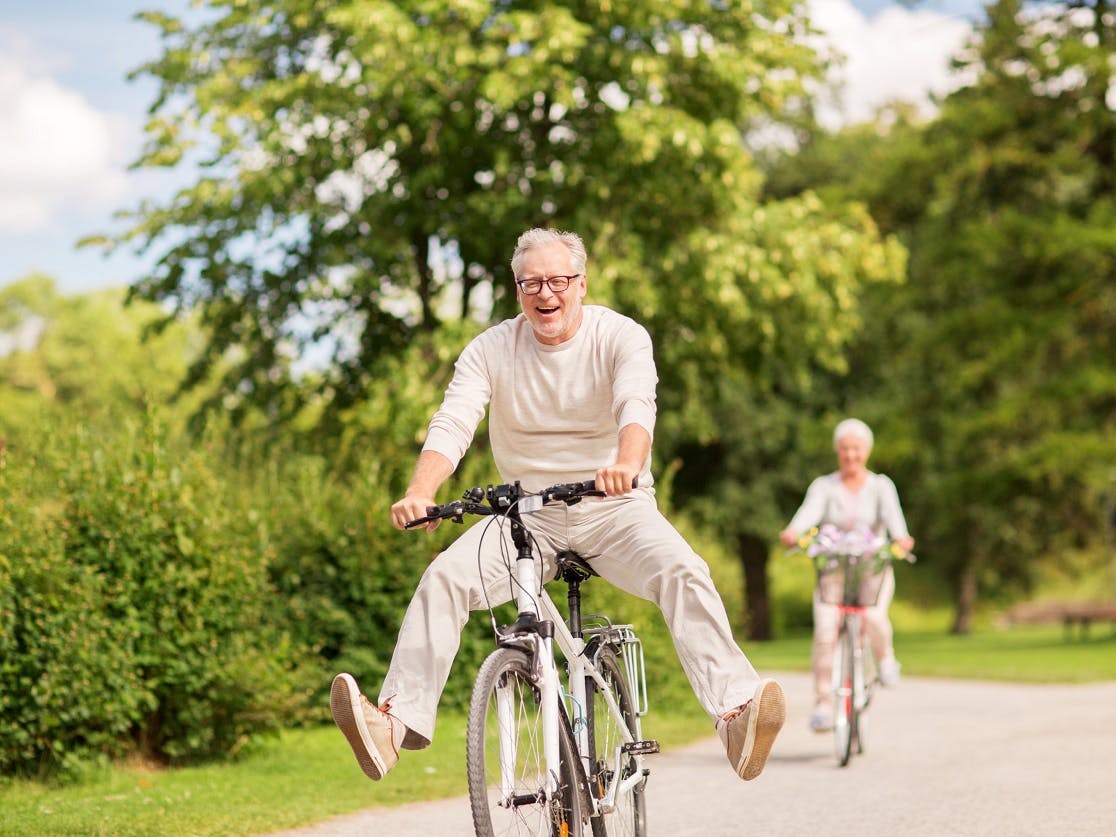 In general, Medicare covers 80% of medically necessary healthcare costs.
Medicare is America's federal health insurance program for people aged 65 and older, or some younger people with disabilities or end-stage renal disease (ESRD).
The different parts of Medicare pay for hospital and medical providers, services, and equipment a beneficiary may need. However, even though Medicare coverage includes most medically necessary services and items, it doesn't cover everything and there are some restrictions around coverage.
To ensure your care is covered and avoid out-of-pocket costs, you should be familiar with Medicare Parts A, B, C, and D, what they do and do not cover, and how to get more information if you need it. Read on to learn more.
What does Part A cover?
Medicare Part A (hospital insurance) covers service like:
·       Inpatient hospital care when you're admitted to the hospital as an inpatient after an official doctor's order. Covered services include semi-private rooms, meals, general nursing, drugs, and other hospital services and supplies as part of your inpatient treatment
·       Skilled nursing facility (SNF) care on a short-term basis if you have a qualifying inpatient hospital stay. Additionally, your doctor must have decided you need daily skilled care, you must get these services in a Medicare-certified SNF, and you must need the services for certain qualifying medical conditions
·       Nursing home care that is not custodial or long-term care and is provided in a certified SNF. This care must be medically necessary
·       Hospice care if certain conditions are met, such as your hospice doctor and regular doctor certifying you are terminally ill (with a life expectancy of six months or less), you accept comfort care instead of care to cure your illness, and you sign a statement choosing hospice care instead of other covered treatments
·       Home health care and services such as part-time skilled nursing care, physical therapy, occupational therapy, speech-language pathology services, medical social services, durable medical equipment (DME), medical supplies for use at home and more as long as you meet certain conditions and the care is medically necessary
Because there are certain requirements to meet for virtually all covered care and services, it's important to work with your doctor or health care provider to ensure what you need will be covered. If you receive care or services that are not covered, you'll have to pay the full cost out-of-pocket.
What does Part B cover?
Medicare Part B (medical insurance) covers services including:
Medically necessary services and supplies needed to diagnose or treat a medical condition such as
·       Visit with a primary care physician, specialist, or other provider
·       Durable medical equipment
·       Inpatient, outpatient, and partial hospitalization for mental health
·       Diagnostic lab tests
·       Imaging (including CT scans, MRIs, EKGs, X-rays, and PET scans)
Preventive services to help prevent illness or detect it at an early stage, such as (but not limited to)
·       Cardiovascular disease screenings
·       Cancer screenings
·       Depression screenings
·       Diabetes screenings
·       Flu, COVID-19, Hepatitis B, and pneumococcal shots
Part B also covers a one-time "Welcome to Medicare" preventive visit and yearly "wellness" visits, and you pay $0 for these preventive services if you get the services from a provider who accepts assignment.
What is Part C?
Medicare Advantage plans, or Part C, provide all of your Part A and Part B benefits (other than clinical trials and hospice services) including emergency and urgent care and nearly all medically necessary services covered by Medicare. These plans are sold by private insurance companies, and because of that they also typically offer additional coverage for things like:
·       Vision services
·       Hearing services
·       Dental services
·       Fitness programs
·       Part D prescription drug coverage (MA-PD plans)
·       Other services that promote your health and wellness
Medicare beneficiaries are eligible to enroll in an MA plan if they currently have Part A and Part B coverage and live within a plan's service area. You must also continue to pay your Part B monthly premium.
Our Find a Plan tool makes it easy to compare Medicare Advantage, Part D, and Medigap plans. Just enter your zip code to start reviewing Medicare plans in your area.
What is Part D?
Medicare Part D prescription drug plans can be purchased as a standalone drug plan or as part of a Medicare Advantage plan. These plans must cover a wide range of prescription drugs that people with Medicare take. The list of covered drugs is called a "formulary," and the coverage places drugs into "tiers." Each tier then has a different cost, with the lower tiers typically costing less.
Each plan has its own formulary and costs, including deductibles and premiums, so be sure to research your options prior to choosing a plan.
What does Medicare Supplement cover?
Medicare Supplement plans, or Medigap, are sold by private insurance companies and help fill the "gaps" in Original Medicare. Medicare doesn't pay for all the cost for covered health care services and supplies, so Medigap plans can help cover the remaining costs for things like:
·       Copays
·       Coinsurance
·       Deductibles
Some Medigap plans cover services that Medicare doesn't, such as coverage for care when you travel outside of the U.S. However, there are some things Medigap won't cover such as long-term care, vision or dental services, hearing aids, eyeglasses, and private-duty nursing. That's because these services are not included with Original Medicare.
When you have a Medigap policy, Medicare will pay its share of the Medicare-approved amount for covered care and services, and the Medigap company will pay its share.
You must have Medicare Part A and Part B to get a Medigap policy, and you must buy the policy from an insurance company that's licensed in your state to sell one.
What is not covered by Medicare?
Unfortunately, Medicare doesn't cover everything. If you need services or care not covered by Part A or Part B and you don't have additional coverage (like Medicaid or a Medicare Advantage plan), you'll have to pay for the full cost out-of-pocket. Some examples of things Medicare doesn't cover include:
·       Long-term care (also called custodial care)
·       Most dental care
·       Routine eye exams
·       Eyeglasses
·       Dentures
·       Cosmetic surgery
·       Massage therapy
·       Routine physical exams
·       Hearing aids
·       Routine hearing exams
Additionally, if you get care or items from an opt-out doctor or provider (other than in the case of an emergency), it will not be covered. Typically, the service or item must be considered medically necessary in order for it to be covered. If you aren't sure, you can use Medicare's online search tool to learn if a test, item, or service is or isn't covered and any restrictions you should be aware of.
Find a Medicare plan in your area
It's FREE with no obligation
Speak with a Licensed Insurance Agent
M-F 9:00am-9:00pm | Sat 9:00am-3:00pm EST