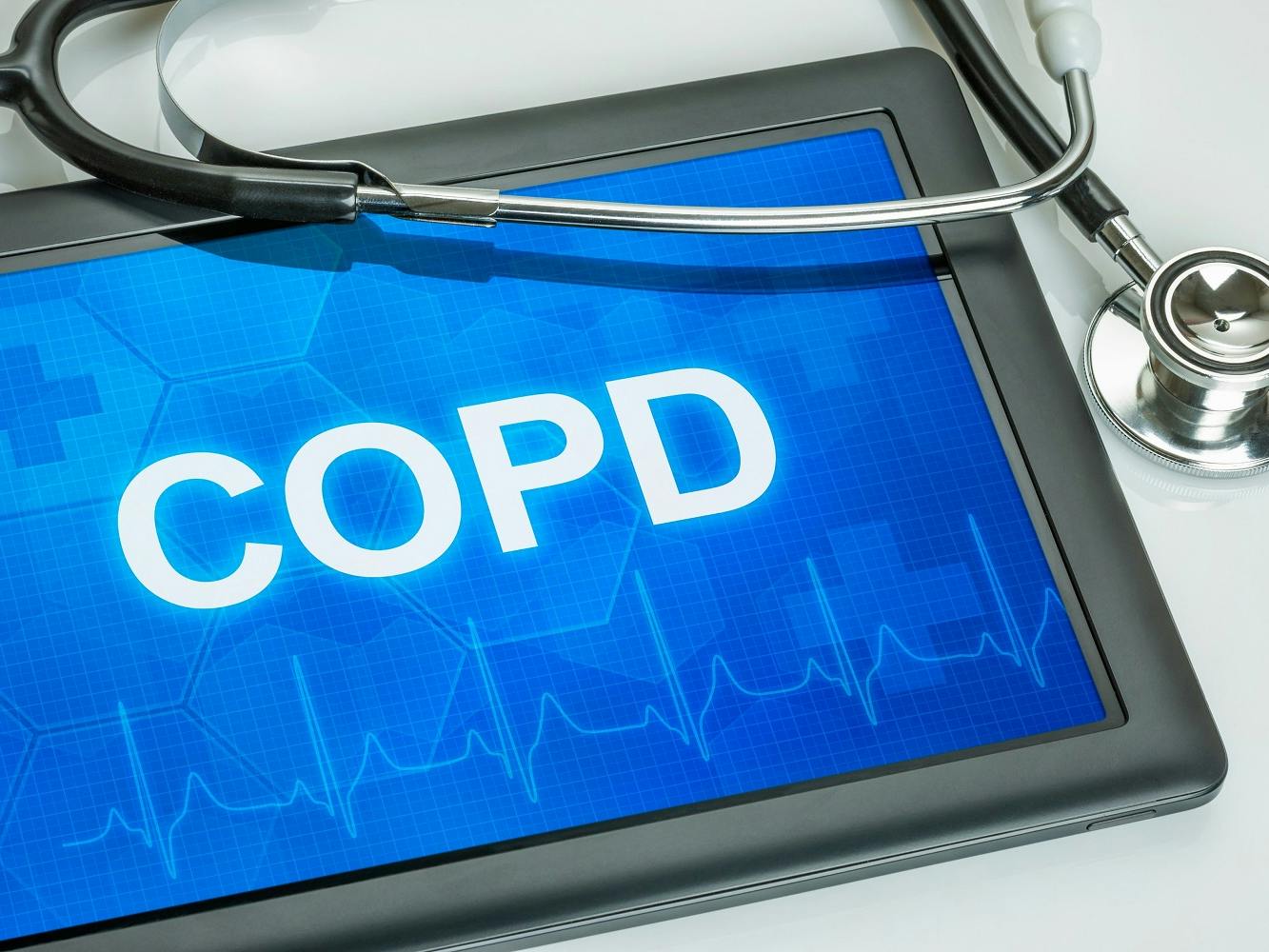 Medicare coverage for COPD depends on medical necessity and the treatments your doctor prescribes.
Chronic obstructive pulmonary disease (COPD) refers to a group of diseases that cause airflow blockage and breathing-related problems. Nearly 16 million Americans have this disease, and millions more suffer from COPD but have not been diagnosed.
Symptoms of COPD can become more noticeable in those who are 40 years old or older, but most diagnoses happen when a person is in their 60s or 70s. As this is the time people also typically have Medicare coverage, it can be helpful to know whether COPD is covered and when you should talk to your doctor.
What is COPD?
COPD, which includes emphysema and chronic bronchitis, is primarily caused by smoking tobacco, though exposure to air pollutants, genetic factors, and respiratory infections can also play a role.
People who are more likely to report COPD include women, people ages 65 and older, current or former smokers, and people with a history of asthma.
COPD is diagnosed via a test called spirometry, which measures pulmonary (lung) function and detects COPD in someone with breathing problems.
Symptoms of COPD
Some of the primary symptoms of COPD include:
Shortness of breath
Trouble taking a deep breath
Frequent coughing or wheezing
Excess phlegm, mucus, or sputum production
When you have COPD, you're more likely to have activity limitations and difficulties, be unable to work, need special equipment, avoid engaging in social activities, and have more emergency room visits or inpatient hospital stays.
You're also more likely to have other chronic diseases (such as arthritis, congestive heart failure, diabetes, coronary heart disease, or others), depression or other mental/emotional conditions, and an overall fair or poor health status.
If you're experiencing any of the above or related symptoms, contact your doctor.
Medicare coverage for COPD
Medicare Part A and Part B cover different things that may be helpful in the treatment of COPD.
If you have moderate to very severe COPD and have a referral from your doctor to treat it, Medicare Part B may cover a comprehensive pulmonary rehabilitation program. (This is also covered if you've had confirmed or suspected COVID-19 and experience persistent symptoms that include respiratory dysfunction for at least four weeks).
These services, designed to help you breathe better, get stronger, and be able to live more independently, can be received in a doctor's office or hospital outpatient setting. (If you receive this service in a doctor's office, you pay 20% of the Medicare-approved amount. If received in a hospital outpatient setting, you'll owe the hospital co-pay per session. The Part B deductible applies.)
If you need a nebulizer or other device that helps you breathe, it may be covered as durable medical equipment (DME) under Part B.
If you require a hospitalization as the result of a COPD flare up, your visit will be covered by Part A (though you'll have a $1,600 deductible for each benefit period). An emergency room visit would be covered by Part B.
If you have COPD symptoms but have not been diagnosed, Part B may cover a COPD screening. Talk to your doctor if you have questions or concerns about your risk or symptoms you may be having.
Finally, if you need any prescription medications for COPD, these will likely be covered by your Part D prescription drug plan. Note that not all medications are covered by every plan, so work with your doctor or pharmacist to choose a medication that works for you and is on your plan's formulary.
If you have a Part C Medicare Advantage plan, you may be entitled to additional, supplemental benefits that can help ease your symptoms. Contact your plan to learn more.
COPD treatment
COPD cannot be cured, but it can be treated to help alleviate symptoms and slow progression.
If you're diagnosed with COPD, the first thing you should do is quit smoking (if applicable). Medicare offers counseling to prevent tobacco use and tobacco-caused disease, known as smoking cessation programs. You'll also want to avoid tobacco smoke and other air pollutants at home.
Then, your doctor will determine whether pulmonary rehabilitation or medication are right for you. Programs may include plans that teach people how to breathe better and conserve energy, as well as learn about correct food and exercise to improve quality of life.
Lung infections can cause serious complications in people with COPD, so getting the flu and pneumococcal vaccines are important when recommended. These are covered by Medicare Part B.
Finally, your doctor may recommend that you use supplemental oxygen through a portable oxygen tank. This would be considered DME and covered by Part B.
Additional resources
Find a Medicare Plan in your area
It's FREE with no obligation
Speak with a Licensed Insurance Agent
M-F 9:00am-9:00pm | Sat 9:00am-3:00pm EST