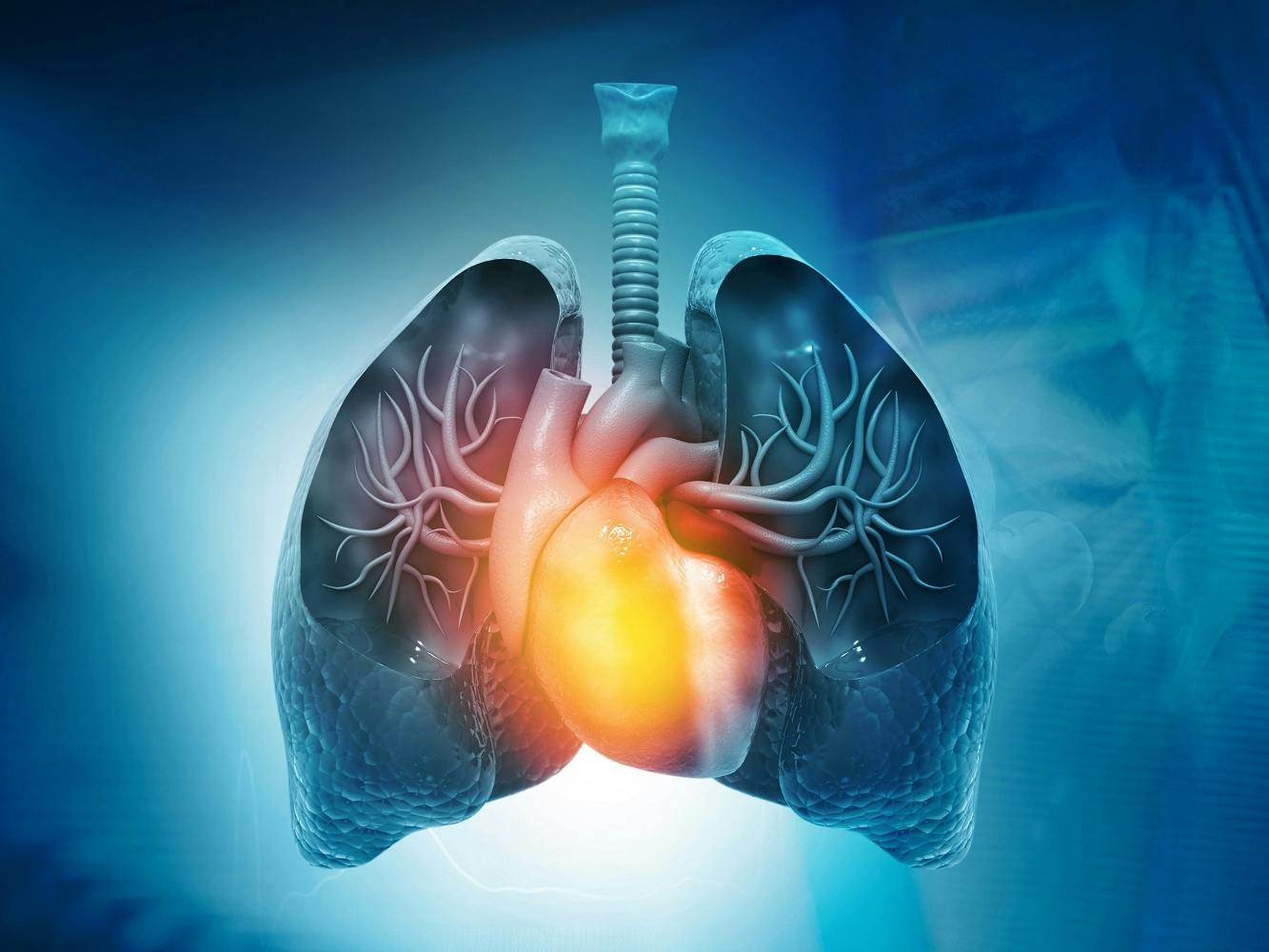 As with most healthcare services, Medicare coverage for lung transplants is a question of medical necessity.
Yes, Medicare covers lung transplants when deemed medically necessary by a qualified healthcare provider. In addition, you must have the procedure in a Medicare-approved facility.
Medicare also covers heart, kidney, liver, and pancreas transplants.
How much do lung transplants cost?
Lung transplants cost between $500,000 and $1 million. The exact cost depends on the extent of the surgery, any complications, and your recovery time.
It's worth noting that patients typically have a three to five-day stay in the intensive care unit immediately after the procedure. They are then typically brought to a private room for a two to three-week stay before leaving the hospital.
After being discharged from the hospital, many patients have weekly office visits, lab work, and tests for six to eight weeks. Then, after two months, the patient may have monthly appointments.
FAQs About Medicare Coverage of Lung Transplants
We know you have many concerns if you are facing the possibility of an organ transplant. Here are answers to FAQs about lung transplants and Medicare.
How do you qualify for a lung transplant with Medicare?
To qualify for a lung transplant, the patient must have an end-stage lung disease that has not responded to other treatments.
Examples of lung diseases that are sometimes treated with a lung transplant include the following:
Chronic obstructive pulmonary disease (COPD)
Cystic fibrosis (CF)
Pulmonary arterial hypertension (PAH)
Pulmonary fibrosis
Sarcoidosis
Idiopathic pulmonary fibrosis (IPF)
Of course, there are other qualifications that a patient must meet for lung transplant surgery. For example, the patient may need to be oxygen-dependent and have no significant comorbidities. They must also abstain from tobacco use. Age may also be a factor, as lung transplants are typically performed on people 70 years or younger.
How does Medicare cover lung transplants?
Since the cost of a lung transplant hovers around $750,000, it's vital that you understand what your Medicare plan covers – as well as your share of the costs.
Here is a general breakdown of what each part of Medicare covers for a lung transplant surgery. However, it's important that you confirm this information for your specific Medicare plan.
Medicare Part A (Hospital Insurance) Coverage of a Lung Transplant
Medicare Part A generally covers tests, labs, and exams for organ transplants. It also includes medical services, immunosuppressive drugs, follow-up care, and the procurement of organs.
Medicare Part B (Medical Insurance) Coverage of a Lung Transplant
Medicare Part B generally covers doctors' services associated with the transplant and transplant drug therapy.
Typically, Medicare Part D provides prescription drug coverage. But in the case of transplant surgeries, Original Medicare (Medicare Parts A and B) covers some of the medications you'll need. However, Medicare Part D may cover transplant drugs not covered by Original Medicare.
How much does a lung transplant cost out of pocket for Medicare participants?
If you have Original Medicare, your out-of-pocket costs will include monthly premiums, deductibles, and coinsurance or copayments.
Medicare Part A
Most Medicare participants do not have to pay a monthly Medicare Part A (Hospital Insurance) premium.
The Medicare Part A deductible is $1,600 per benefit period. A benefit period begins the day you're admitted as a hospital inpatient. It ends once you go 60 consecutive days without receiving inpatient care. This means you can have more than one Medicare Part A benefit period in a calendar year.
Once you have met your deductible, you'll pay the Medicare Part A coinsurance:
$0 per day for the first 60 days
$400 per day for days 61 through 90
$800 per day for days 91 through your 60 lifetime reserve days
The patient is responsible for all costs once they reach their lifetime reserve days. There is no maximum out-of-pocket for Medicare Part A.
Medicare Part B
The standard Medicare Part B premium is $164.90 per month.
In addition, you must meet the Part B deductible of $226.
Medicare Part B participants pay coinsurance after meeting the deductible, which is typically 20 percent of the Medicare-approved amount for covered services.
Since neither Medicare Part A nor Part B have a maximum out-of-pocket, you may be required to pay tens of thousands of dollars for your lung transplant surgery if you don't have a Medigap plan.
Does Medicare Advantage cover lung transplants?
Yes, Medicare Advantage plans must provide the same coverage as Original Medicare – so your Medicare Advantage plan should cover a lung transplant.
And, unlike Original Medicare, Advantage plans have an annual maximum out-of-pocket (MOOP). The Centers for Medicare & Medicaid Services (CMS) caps your yearly spending at $8,300 for in-network care and $11,300 for out-of-network and in-network care combined.
But that's the maximum. Most Medicare Advantage insurers set their annual max out-of-pocket significantly lower than the CMS guidelines.
Around 99% of Medicare Advantage plans also provide additional benefits, such as routine eye exams, dental care, hearing aids, and fitness programs. Since private insurance companies offer Medicare Advantage plans, your monthly premium, deductible, and copay depend on your plan.
You can compare Medicare plans quickly and easily with our Find a Plan tool. Just enter your zip code to see the costs and benefits of Medicare plans in your area.
Does Medigap cover lung transplants?
Medicare Supplement Insurance, more commonly known as Medigap, helps cover some of your out-of-pocket costs when you have Original Medicare. Coverage varies according to which plan you choose. However, all Medigap plans cover your Part A coinsurance and at least of portion of your Part B coinsurance. Two Medigap plans, K and L, have a yearly out-of-pocket limit as well.
Please note that you cannot have both a Medicare Advantage plan and a Medicare Supplement plan.
What else do I need to know about Medicare if I need a lung transplant?
You may consider joining a Medicare Advantage plan if you need a lung transplant. However, check the plan before you join to ensure your doctors and hospitals are in the plan's network. Also, check the plan's rules for prior authorization.
Additional resources
Find a Medicare Plan in your area
It's FREE with no obligation
Speak with a Licensed Insurance Agent
M-F 9:00am-9:00pm | Sat 9:00am-3:00pm EST