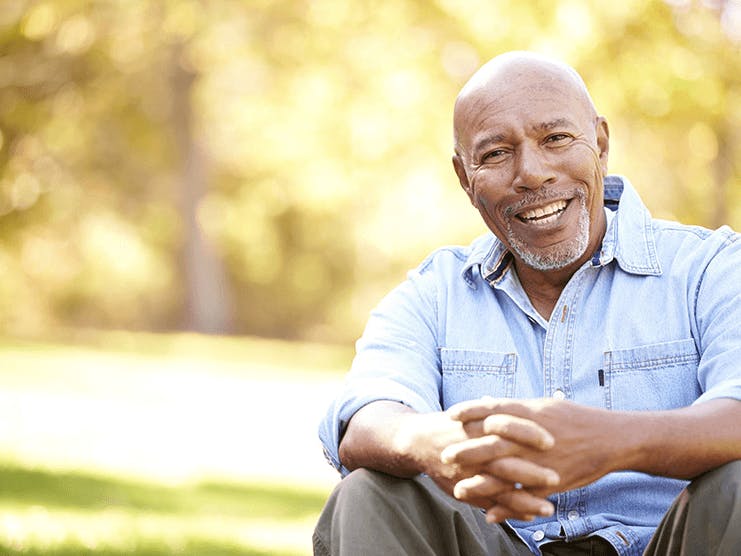 If you're ready to apply for Social Security benefits, gathering your personal information first makes it faster and easier.
You can apply for Social Security retirement benefits through the Social Security Administration (SSA) as early as age 62, or as late as age 70. These benefits replace a percentage of your pre-retirement income based on your lifetime earnings once you retire (or if you become disabled).
When you qualify, there are a few steps you need to take to actually apply for benefits, as well as information and documentation to gather to ensure your application is approved. The more prepared you are ahead of time, the easier the application process will go and the lower the chances of there being errors.
Here is more information about how to apply for Social Security benefits, as well as what you'll need for the process.
How to apply for Social Security retirement benefits
There are a few ways you can apply for retirement benefits:
Apply online
The easiest and fastest way to get your benefits is to complete an online application.
To start your application, go to the Apply for Benefits page, read and agree to the Terms of Service, and click "next"
Review the Getting Ready section to ensure you have all of the information and documentation you'll need
Select "Start a New Application"
Answer the questions about who is filling out the application
Sign into your my Social Security account, or create one if you haven't already
Complete the application
If you need help, the SSA has created a video "Welcome to Our Online Retirement/Medicare Application" that outlines an overview of the process.
If you get stuck on a question while filling out the application, you can skip it and come back later. In fact, you can save the entire application to finish another time.
Once you're finished, you must confirm the answers are true and then "sign" the online application by clicking "Submit Now." You can then check the status using a confirmation number provided to you.
Apply at your local Social Security Office
If you cannot use the online services, you may be able to get help at your local Social Security office. The offices are currently closed to the public, but you can get assistance via telephone. Use the SSA Office Locator and look under Social Security Office Information for the toll-free office number.
Apply over the phone
Call 1-800-772-1213 (TTY 1-800-325-0778) from 8:00 a.m. to 7:00 p.m., Monday through Friday, to apply for benefits by phone.
Documents you need to apply for retirement benefits
Depending on your specific circumstances, you may be asked to provide documentation along with your benefits application, including:
Social Security card or number. If you do not have one, you'll need to apply for a Social Security number and one will be assigned at the same time you get benefits.
Your original birth certificate, a copy certified by the issuing agency, or other proof of your age. All documents must be original, or copies certified by the agency that issued them. Photocopies or notarized copies are not accepted.
Proof of U.S. citizenship or lawful alien status (if you were not born in the United States). All documents must be original or copies certified by the agency that issued them. Photocopies or notarized copies are not accepted.
A copy of your U.S. military service paper(s) if you served before 1968. A photocopy is acceptable.
A copy of your W-2 form(s) and/or self-employment tax return for last year. A photocopy is acceptable.
You may not need all of the above documents, and the list is also not all-inclusive, but the Social Security office will tell you what you'd need for your specific application and what documents are acceptable. All documents and copies are returned to you unless you're told otherwise.
If you mail documents to the SSA, include your Social Security number so they can match them to the correct application. Do not write anything on the original document; instead, put the number on a separate sheet inside the envelope. Or, you can bring the documents directly to a Social Security office. Always call ahead to ensure the office is open and make an appointment.
What happens if I don't have all of the documents?
Even if you don't have all of the documents right now, the Social Security office encourages you to still apply for retirement benefits and provide the missing documents later. The office may even be able to help you get them.
In some cases, your local Social Security office can contact your state Bureau of Vital Statistics and verify your information online, or find other ways to get the information they need.
By delaying enrolling in benefits when you're eligible, you could lose some benefits that you're due.
Other information you need to apply for retirement benefits
There is other information you should gather ahead of time to make filing for benefits easier. Some information you may need to provide includes (but is not limited to):
Information about yourself
Your date and place of birth
The name, Social Security number, and date of birth or age of your current spouse and any former spouse
The dates and places of marriage, and dates of divorce or death (if applicable)
The names of any unmarried children under age 18, age 18-19 and in elementary or secondary school, or disabled before age 22
Your bank or other financial institution's Routing Transit Number and account number
Whether you've used any other Social Security number
The month when your retirement benefits should begin
Whether you want to enroll in Medicare (if you're within three months of age 65)
Information about your work
Name and address of your employer(s) for this year and last year
Amount of money earned this year and last year
Record of your earnings or copy of your Social Security Statement
Whether you or your spouse ever worked for the railroad industry
Whether you've qualified for or expect to receive pension or annuity
The SSA created this checklist to help you depending on whether you're filing for Medicare, Retirement, or Spouses. To make the application process easier, use that checklist to ensure you're prepared and have everything you need.
Find a Medicare Plan in your area
It's FREE with no obligation
Speak with a Licensed Insurance Agent
M-F 9:00am-9:00pm | Sat 9:00am-3:00pm EST