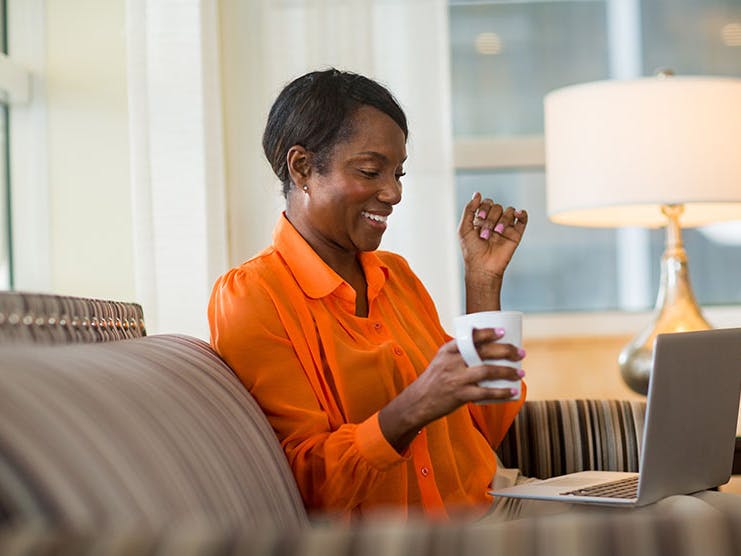 Medicare SELECT is a type of Medicare Supplement Insurance that requires you to use a provider network if you want your healthcare covered. Availability is extremely limited.
Medicare SELECT is a type of Medigap policy that imposes a provider network for doctors and hospitals. You'll pay more for care received outside that network. These policies are not available in every area, though. To see if there's a Medicare SELECT plan where you live, just enter your zip code in our Find a Plan tool.
If you buy a SELECT policy, you have 12 months to make the switch to a standard Medicare Supplement plan (more commonly known as Medigap). But do you really need supplemental coverage? Unfortunately, only you can answer that question. This page should help you make that decision.
What Is Original Medicare?
There are two parts to Original Medicare. Medicare Part A, also known as hospital insurance, covers inpatient care such as you'd receive in a hospital or skilled nursing facility (SNF). It also helps pay for hospice care. Medicare Part B, also known as medical insurance, helps pay for outpatient services. This includes doctor visits, lab work, mental health care, durable medical equipment (DME), and more.
Original Medicare coverage does not include prescription drugs, except for certain medications administered by a healthcare professional in a medical setting. And, unlike most types of private health insurance, there is no annual out-of-pocket limit with Original Medicare. In contrast, Medicare Part C, more commonly known as Medicare Advantage, has a maximum out-of-pocket (MOOP) of $8,300 for in-network costs and $11,300 for out-of-network costs in 2023.
Original Medicare only covers around 80 percent of your healthcare costs. Without supplemental coverage, if you require major surgery or have a medical emergency, you could wind up owing tens of thousands of dollars.
One of the first things you'll have to do when you sign up for Medicare is decide whether you want to supplement your coverage with either a Medigap or Medicare Advantage plan. Please note that you cannot have both Medigap and an Advantage plan. Also, if you already have supplemental coverage through an employer group health plan, Medicaid, or if you qualify for a Medicare Savings Program, you don't need an Advantage or Medigap plan.
Now, let's compare Medicare Supplement Insurance and Medicare Advantage plans.
The Pros and Cons of a Medigap Plan
Medicare Supplement Insurance plans help pay for a variety of out-of-pocket costs when you have Original Medicare. What they cover depends on which plan you choose.
There are 10 standardized Medigap plans, each represented by a letter (A, B, C, D, F, G, K, L, M, and N). There are also high deductible versions of Plans F and G. Not every insurance company offers every plan. And Medigap Plan C and Medigap Plan F are no longer available to beneficiaries who became eligible for Medicare on or after January 1, 2020. See the chart below to understand the benefits included with each Medigap plan.
Insert Table
Medigap Pros
Around two-thirds of Medicare beneficiaries decide to stick with Original Medicare. This is because there are no provider networks with Parts A and B as there are with Medicare Advantage plans. Over 90 percent of non-pediatric providers accept Medicare, and you never need a referral to visit a specialist. And if you're one of those seniors who travel frequently or divide their time between two states, you'll probably find Original Medicare plus a Medigap insurance plan is the better option. That's because your coverage travels with you.
Medicare SELECT plans, though, work a little differently. This is because they do have a provider network. Check with your plan provider to determine how they cover non-emergency care received outside your service area. This is especially important if you travel a lot, as non-emergency out-of-network care nearly always comes at a higher cost to you.
Medigap Cons
Although some Medigap plans cover nearly all of your out-of-pocket costs, they will not pay for services not covered by Original Medicare. This means that you can't use a Supplement plan to pay for items like prescription eyeglasses, routine dental care, or hearing aids, as these services are not included with Original Medicare. You also can't use a Medicare Supplement plan to pay for prescription drugs.
If you don't qualify for guaranteed issue rights, your Medigap application goes through a process called medical underwriting. This involves answering a series of health-related questions. Medigap insurers use your answers to decide whether to sell you a policy and at what rate. We talk more about guaranteed issue rights in the section When Should You Buy a Medigap Plan.
Medicare SELECT beneficiaries who move outside their plan's service area may buy another SELECT policy that offers the same benefits (or fewer) without going through medical underwriting. To qualify, you must have had your plan for at least 6 months and buy your new policy from the same insurance company that provided your previous plan.
The Pros and Cons of a Medicare Advantage Plan
Medicare Advantage plans must provide the same coverage you get with Parts A and B. They are not limited to that coverage, though, and most Advantage plans provide additional benefits as well.
Around 90 percent include prescription drug coverage (known as a Medicare Advantage Prescription Drug plan, or MA-PD)
Around three-quarters of MA plans cover prescription lenses, routine dental care, and hearing aids
Most Advantage plans also cover fitness programs like SilverSneakers
Not all plans provide the same benefits, so you need to check plan details carefully.
Medicare Advantage Pros
The additional benefits are probably the biggest "pro" when it comes to Medicare Advantage. New beneficiaries are often surprised to learn that Original Medicare doesn't pay for common items like eyeglasses and hearing aids – especially since these are common issues associated with aging. And if you join a Medicare Advantage Prescription Drug plan, you'll like the convenience of having all of your benefits under one umbrella.
The yearly out-of-pocket max is also a big plus. It protects you from racking up massive hospital bills after bypass surgery or similar medical emergency.
And starting in 2021, Medicare beneficiaries who have end-stage renal disease (ESRD) may join a Medicare Advantage plan. You can also join a Medigap plan if you have ESRD and are 65 or older. However, many states don't require Medigap insurers to offer policies to under-65 Medicare beneficiaries.
Medicare Advantage Cons
Because Medicare Advantage plans are provided by private insurance companies, options and coverage can vary widely. Plan availability depends on where you live. Some locations have numerous plan options. In more rural areas, though, there may be only one plan – and in some cases, zero.
Advantage plans also use cost-saving devices that can limit your options, the most common of which is provider networks. You find these in:
Managed care plans, e.g. HMOs, PPOs, and PSOs (provider-sponsored organizations)
Private fee-for-service plans (PFFS)
Special needs plans (SNPs)
Nearly every type of Advantage plan has a provider network, which may include doctors, hospitals, clinics, labs, DME suppliers – pretty much anyone who provides healthcare services.
Costs are also often higher than beneficiaries expect. Typically, this is due to not looking beyond the monthly premium. Your out-of-pocket costs under Medicare Part C may include:
Monthly premium
Annual deductible
Copays or coinsurance due at the time of service
Medicare Advantage Prescription Drug plans may have a separate deductible for prescriptions. And always remember that you still owe the Medicare Part B premium, even if your Advantage plan has a monthly premium.
When Can You Join Medicare?
The best time to join Medicare is during your Initial Enrollment Period (IEP). This begins 3 months before your Medicare eligibility month and ends 7 months later.
American citizens and permanent legal residents qualify for Medicare when they turn 65. In addition, around 15 percent of Medicare beneficiaries qualify before turning 65 due to disability or illness.
If you age into the Medicare program, your IEP begins 3 months before the month you turn 65 and ends 3 months after your birth month. So, if your birthday is May 13, your IEP begins on February 1 and ends on August 31. However, if your birthday falls on the 1st of the month, your IEP starts and ends one month earlier. So, a May 1 birthday gives you an IEP window of January 1 through July 31.
Unless you began collecting either Railroad Retirement Board (RRB) or Social Security benefits at least 4 months before turning 65, you must sign up for Medicare. You do this through the Social Security Administration (SSA) by clicking here.
If you collect either RRB or Social Security disability benefits, you qualify for Medicare during month 25. In that case, your IEP begins in month 22 and ends in month 28.
Once you have both Medicare Part A and Medicare Part B, you may sign up for Medigap or an Advantage plan. You can also join a Medicare Part D prescription drug plan (more on that in a minute).
People who qualify for Medicare but already have creditable coverage elsewhere may qualify for a Special Enrollment Period (SEP). This allows you to delay Medicare enrollment without incurring late penalties. There are dozens of ways to qualify for an SEP. Find the full list here. And to learn whether your current coverage is considered creditable, read our article: What Is Medicare Creditable Coverage?
What Happens If You Miss Your IEP?
If you don't sign up for Medicare during your Initial Enrollment Period AND you don't qualify for a Special Enrollment Period, you have to wait for the General Enrollment Period. This occurs every year from January 1 through March 31. Once General Enrollment ends, you have from April 1 through June 30 to choose a Part D and/or Advantage plan. Your coverage will begin on July 1.
When Should You Buy a Medigap Plan?
The best time to join a Medicare Supplement plan is during your Medigap Open Enrollment Period (OEP). This lasts for 6 months, beginning the day you're both age 65 or older AND enrolled in Original Medicare.
During your Medigap OEP, your application does not go through medical underwriting. That means you cannot be charged more or denied a policy, even if you have preexisting conditions.
This is one of the few times you have guaranteed issue rights to a Medigap policy. Another example is if you join your first Medicare Advantage plan and then return to Original Medicare within 12 months. Other examples include:
Losing your supplemental coverage, such as a group health, retirement, or COBRA plan
Moving out of your Medicare SELECT policy's area
You drop a Medigap plan to join an Advantage plan and want to switch back within 12 months
Losing Medigap policy through no fault of your own
Find more information about guaranteed issue rights on Medicare.gov.
Some states have greater consumer protections than what you see at the federal level. Scroll to the bottom of our Medicare Supplement page to find your state and its guidelines.
When Can You Join a Medicare Advantage Plan?
Once you have both parts of Original Medicare, you may join a Medicare Advantage plan during specific enrollment periods:
Medicare's Annual Enrollment Period (AEP) occurs every year from October 15 through December 7
The Medicare Advantage Open Enrollment Period runs from January 1 through March 31 and is available to anyone who currently has a Medicare Part C plan
If you qualify for a Special Enrollment Period
Again, you can also sign up for an Advantage plan during your Initial Enrollment Period and immediately following the General Enrollment Period.
Can You Change Your Mind?
Yes, you can always change your mind no matter which choice you make – no supplemental coverage, a Medigap policy, or an Advantage plan. However, Medicare limits enrollment to the specific times mentioned above. And, as always, unless you qualify for guaranteed issue rights, your Medigap policy goes through medical underwriting. This could result in you paying higher premiums or being denied coverage altogether.
Don't Forget Medicare Part D
Finally, we must remind you that Original Medicare does not include prescription drug coverage. You get this by joining a Medicare Part D prescription drug plan (PDP). Your options are a standalone Part D plan or a Medicare Advantage Prescription Drug plan.
Before joining any prescription drug plan, make sure to check the formulary. This is the list of prescription medications the plan covers. It's also a good idea to look at which tier your medications fall on. Part D plans nearly always use tiered pricing, with medications on the bottom tiers having lower copayments than those on the higher tiers. It's the best way to estimate your prescription costs.
Find a Medicare Plan in your area
It's FREE with no obligation
Speak with a Licensed Insurance Agent
M-F 8:00am-10:00pm | Sat 9:00am-6:00pm EST