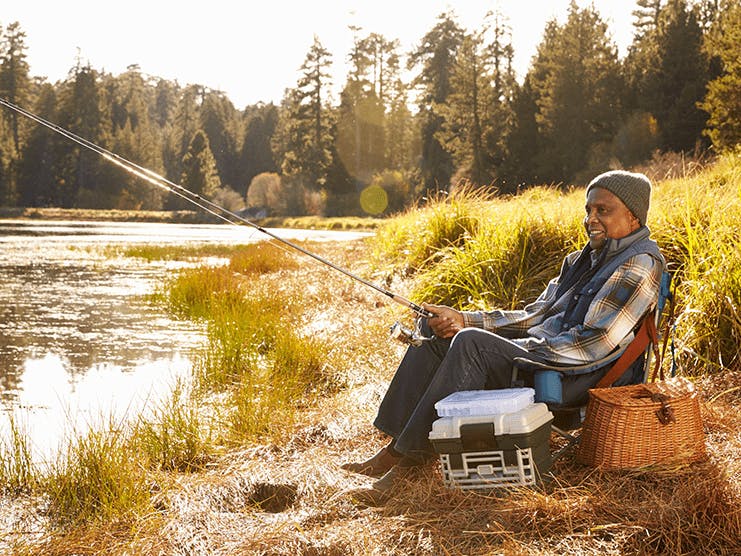 Medicare Part C, also known as Medicare Advantage plans, allows you to receive your benefits from a private insurance company approved by Medicare.
If you have Medicare Part A and Medicare Part B, you can receive your benefits from a Medicare Advantage plan. Medicare Advantage plans are not supplemental insurance like Medigap, but rather health insurance plans of their own.
How does Medicare Advantage work?
By law, every Advantage plan must provide the same benefits you get with Original Medicare (Parts A and B). However, they are not limited to that coverage and most MA plans - over 90% -  provide extras like routine dental and vision services, hearing aids, and prescription drug coverage.
Nearly 60% of Part C plans do not have an additional monthly premium, although you must continue paying your Medicare Part B premium. This is because the Centers for Medicare & Medicaid Services (CMS) gives those funds to the private insurance company providing your Medicare benefits.
Please note that, if you have an Advantage plan, you cannot also enroll in Medicare Supplement Insurance (more commonly known as Medigap). These policies help pay your out-of-pocket costs when you have Original Medicare. However, they cannot be used to pay for services not covered by Parts A and B. In other words, you can't use a Medigap plan to pay for dental or vision services, since neither of those are covered by Original Medicare.
Medicare Advantage plan features include:
May require you to pay additional premiums, co-payments, co-insurance, deductibles, or other out-of-pocket expenses, but offer a yearly limit on out-of-pocket costs (something you don't have with Original Medicare)
Must be approved by the Centers for Medicare and Medicaid Services, the federal agency that oversees the Medicare program
Must maintain a contract with CMS to provide Medicare coverage
May offer prescription drug coverage (see Medicare Part D) as part of their plan offering
May require you to use a specific network of doctors and hospitals
Medicare Part C payments and enrollment
With a Part C plan, you may be able to lower your out-of-pocket costs. Some Medicare Advantage plans have lower co-payments than Medicare Parts A and B, but are also limited to certain service areas and often involve networks. You may have to pay a premium each month due to the extra benefits the plan may provide. The amount you pay out-of-pocket varies from plan to plan. Compare plans carefully to determine which plan best suits your needs and your budget.
You can enroll in a Medicare Advantage Plan during your Initial Enrollment Period, which is the seven months surrounding your 65th birthday. And, of course, you can always sign up for an Advantage plan - or switch to another one - during the Annual Enrollment Period (AEP), which begins on October 15 and ends on December 7.
If you're currently enrolled in a Part C plan, you may change plans during the Medicare Advantage Open Enrollment Period, which occurs every year from January 1 through March 31. There are also Special Enrollment Periods for certain situations. We share 15 ways to qualify for a Special Enrollment Period here.
Who is eligible for Medicare Part C?
If you have Original Medicare (Parts A and B), you can sign up for a Medicare Advantage plan. However, to join a plan, you must live in its service area. This usually comes down to zip code.
Why do people choose Medicare Advantage?
Healthcare and health insurance are both very personal, meaning there is no one reason people choose to join a Medicare Advantage plan. However, some common reasons are:
Save money: Original Medicare doesn't cover some very important items, including prescription drugs and routine vision services like yearly eye exams or prescription lenses. Most Advantage plans (around 90%) cover those benefits and more. And even when there is a monthly premium, it's usually less than what you'd pay for a standalone Part D plan and separate policies for vision, dental, and hearing.
Max out-of-pocket: There is no yearly max out-of-pocket (MOOP) with Original Medicare. If you don't have a Medigap plan, that can leave you owing thousands for a medical emergency or lengthy hospital stay - or multiple hospital stays. Medicare Advantage plans, however, have a yearly MOOP of $8,300 for in-network costs and $11,300 for out-of-network costs.
Cheaper than Medigap: A Medicare Supplement premium will nearly always cost you more than an Advantage plan's monthly cost. For most retirees, that monthly premium presents an insurmountable obstacle - especially if they're married and paying premiums for two.
Convenience: For many people, the convenience of having all of your benefits in a single plan is a definite selling point.
What to look for in an Advantage plan
When you're comparing Medicare Advantage plans, you should look beyond the monthly premium to plan's full cost, including co-pays, deductibles, and the yearly MOOP (the amounts listed above are the max allowed by CMS; most plans set their MOOP lower).
Of course, cost isn't everything. You also want to review the plan's benefits, the provider network, and the drug formulary. That last one is important. If your prescriptions aren't on the formulary, it's probably not the right plan for you. The drug tiers also play a role in estimating your out-of-pocket costs. The higher the tier, the higher the co-pay.
If you use our Find a Plan tool, you can see estimated costs for the year. The only information you need to enter is your zip code; we don't even need your name. Just close out of any pop-up windows you don't want to complete. Of course, you can also call us toll-free to speak to a licensed Medicare agent. They'll answer your questions in plain English and help you understand your Medicare options.
Find a Medicare Plan in your area
It's FREE with no obligation
Speak with a Licensed Insurance Agent
M-F 9:00am-9:00pm | Sat 9:00am-3:00pm EST