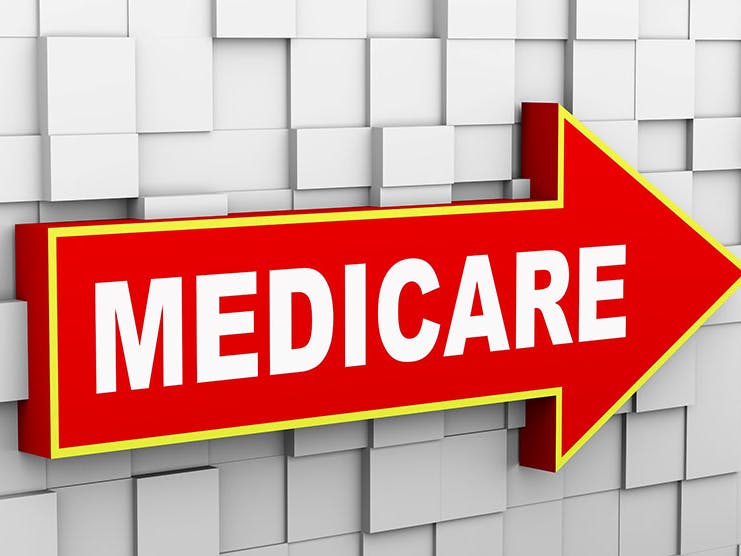 Medicare does not have local offices, only processing centers.
When they first become eligible for Medicare, many people go online to search "Medicare office near me." What they don't realize is that, although the Centers for Medicare and Medicaid Services (CMS) manage the program, Medicare enrollment actually occurs through Social Security.
Although there is no local Medicare office for you to visit, there are local Social Security offices. This post describes how to sign up for Medicare as well as your various online options.
How Do You Sign Up for Medicare?
Security gives you three options for Medicare enrollment: Online, over the phone, and in person.
Please note that local Social Security offices closed during the COVID-19 pandemic, so the in-person option is currently unavailable. They are expected to remain closed at least through April of 2021.
How to apply for Medicare online
Applying for Medicare online is the fastest, easiest way to do it. Click here to complete your application.
According to Social Security estimates, online Medicare enrollment takes less than 10 minutes. You only need to answer a few questions regarding where and when you were born. Those who have a Medicaid number also need to supply that information.
If you currently have a group health plan through an employer (yours or your spouse's), you also need to provide your plan number and employment start/end dates.
Finally, anyone who has a Permanent Resident Card needs to enter that number on their Medicare application.
How to apply for Medicare by phone
The Medicare office phone number is 1-800-MEDICARE, but you won't be able to apply for Medicare that way. Instead, you need to call Social Security at 1-800-772-1213 (TTY 800-325-0788). Hours to apply are 7 AM to 7 PM, Monday through Friday. Online applications, of course, do not have hour restrictions.
How to apply for Medicare in person
Since there are no local Medicare locations, you enroll in person by visiting your local Social Security office. Find the closest location by clicking here and entering your zip code. Unless you like to spend hours in waiting rooms, call first to schedule an appointment.
What Is the Medicare Address?
To help dissuade people from coming to the Medicare center, CMS only lists Medicare's mailing address: PO Box 1270, Lawrence, KS 66044.
There are also regional offices in Atlanta, Boston, Chicago, Washington, D.C., Dallas, Denver, Kansas City, San Francisco, New York, and Seattle. Again, none of these double as a Medicare enrollment center. Medicare representatives employed in these locations process claims, appeals, payments, etc. They cannot enroll you in Medicare.
Medicare Online Services Help Save Time
Medicare.gov makes it fast and easy to answer common Medicare questions and perform a variety of tasks online. This includes:
Filing a complaint, grievance, claim, or appeal
Checking the status of a claim
Report an issue with your Medicare card
Check whether a service is covered
Check whether a service is covered
Check whether a service is covered
Review a list of covered preventive screenings
Report Medicare fraud and abuse
All Medicare beneficiaries should create a MyMedicare.gov account. It allows you to easily check status on a claim or appeal, update personal and medical information, pay premiums, and more.
Medicare Phone Assistance
You may also phone Medicare to handle any of the above tasks. The toll-free numbers are 1-800-MEDICARE (633-4227) and TTY 877-486-2048.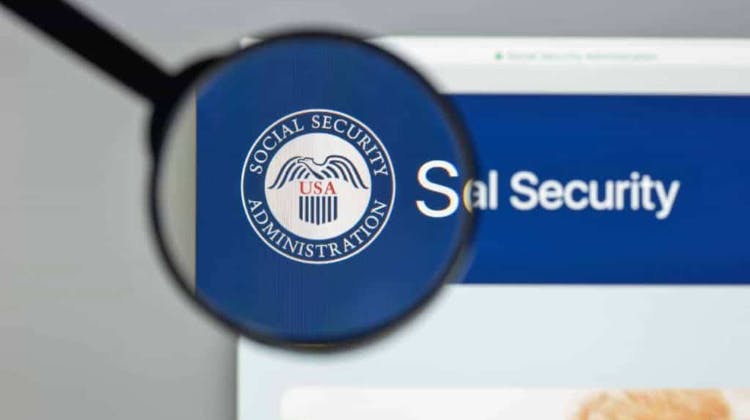 Creating Your my Social Security Account
You don't have to wait for retirement to create a my Social Security account. In fact, you shouldn't wait until retirement. That's because one of the things you can do with your account is get a personalized estimate of your retirement benefits.
Your my Social Security account is also where you update your mailing address. This is vital, as all communications from Medicare and Social Security are via U.S. Mail. Unless you specifically request a phone call, nobody from either program will phone you.
Thieves calling seniors and professing to be from either Medicare or Social Security is one of the most common scams today. If ANYONE calls you claiming to be from Social Security or Medicare, hang up and call one of the 800-numbers listed above. Describe the call you received and follow the instructions of the Social Security or Medicare representative who answers the phone.
What Else Can You Do on the Social Security Website?
The Social Security website is ssa.gov. In addition to applying for Medicare, the site lets you:
Apply for retirement or disability benefits
Request a Social Security card
Estimate your future retirement benefit
Manage Medicare benefits
Apply for Medicare Extra Help
Both Medicare.gov and ssa.gov are designed to answer common questions to save you the aggravation of long hold or wait times.
Do You Have to Sign Up for Medicare?
You become eligible for Medicare when you turn 65. If you are already collecting Social Security benefits three months before your 65th birthday, you will be automatically enrolled in both Part A and Part B (Original Medicare). You also enjoy automatic enrollment if you are a Railroad Retirement Board beneficiary. Everyone else has to apply.
Will You Be Notified That It's Time to Enroll?
The only people who receive notification that they qualify for Medicare are those who are already receiving Social Security benefits before they turn 65. Again, all notices from Medicare and Social Security are via the U.S. Postal Service. Anyone who calls claiming to be from Medicare is trying to steal your money or your identity – or both.
However, you will likely receive mailers from private insurers in the months leading up to your 65th birthday. These mailers typically contain information about Medicare Advantage (MA) and Part D prescription drug plans. This information may come in handy when you're ready to compare your Medicare plan options.
You can also compare your Advantage and Part D plan options with our Find a Plan tool. Enter your location information, projected start date, and hit Continue to review plan offerings in your area.
Find a Medicare Plan in your area
It's FREE with no obligation
Speak with a Licensed Insurance Agent
M-F 8:00am-10:00pm | Sat 9:00am-6:00pm EST