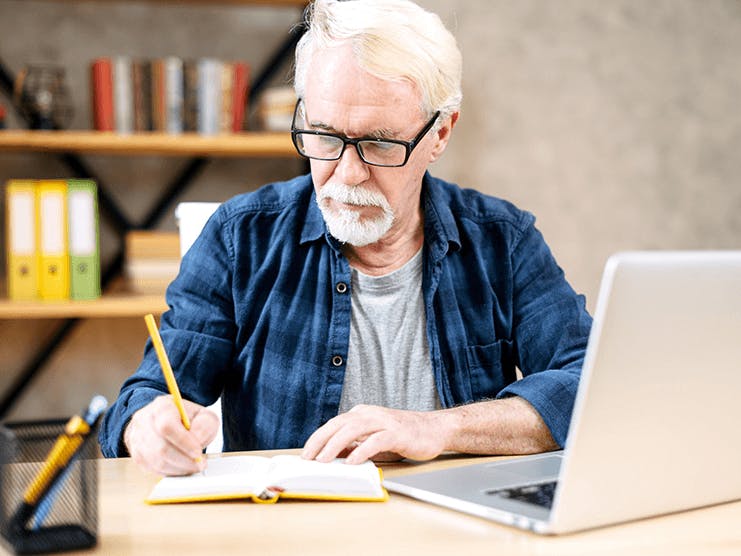 The average Medicare Advantage premium in 2023 is $18 per month, which includes plans with no monthly premium.
The majority of Medicare Advantage enrollees –59%– pay no monthly premium for their plan. Of course, health insurance costs include more than monthly premiums. If you sign up for a Medicare Advantage plan, your out-of-pocket costs may also include deductibles, coinsurance, and copayments. In addition, you'll still have to pay the Medicare Part B premium – even if your Advantage plan is not premium-free. This post explains the various out-of-pocket costs with a Medicare Advantage plan.
What is Medicare Advantage?
Also known as Medicare Part C, Medicare Advantage (MA) plans are similar to the employer-provided group health insurance plans most Americans are familiar with.
Advantage plans must provide the same benefit you'd get with Original Medicare. This includes:
Medicare Part A covers inpatient care received in a hospital or skilled nursing facility (SNF)
Medicare Part B covers outpatient services, such as doctor visits, durable medical equipment (DME), and lab work
While Advantage plans must provide the same benefits as Original Medicare, they are not limited to that coverage. For example, around 90 percent of Advantage plans include Medicare Part D prescription drug coverage (known as a Medicare Advantage Prescription Drug plan or MA-PD).
Other additional benefits you can get with an Advantage plan include:
Routine eye exams and prescription lenses
Dental care
Fitness programs like SilverSneakers
Hearing aids
Transportation
Meal benefit
Not all Medicare Advantage plans offer the same benefits. In addition, the Centers for Medicare & Medicaid Services (CMS) release new guidelines around the Medicare Advantage program each year.
How many people have Medicare Advantage?
Medicare Advantage plan enrollment has increased steadily for over 15 years. There were around 5.3 million Part C enrollees in 2004, accounting for around 13 percent of all Medicare beneficiaries. That number more than quadrupled by 2023, with 26 million people now enrolled in a Medicare Advantage plan. That accounts for over two-thirds of Medicare beneficiaries.
While enrollment rises steadily, monthly premiums have slowly declined, particularly over the past 5 years. In 2015, the average monthly premium was $38 (including plans that have a $0 premium). That number dropped to $18 in 2023.
How much does Medicare Advantage cost in 2023?
Although the Medicare Advantage program runs under the guidance of CMS, private insurance companies sell the actual plans. This means that benefits and costs vary according to the plan you choose and the private insurer that provides it.
Your costs under Medicare Part C may include a monthly premium, annual deductible, and co-pays or co-insurance.
To find the cost details of an Advantage plan, review two documents:
Annual Notice of Change (ANOC): Describes coverage, costs, network, service area, and other changes scheduled to occur the following year
Evidence of Coverage (EOC): Describes the plan's current coverage and costs
You should receive the ANOC and EOC in the fall, before the Medicare Annual Enrollment Period (AEP) begins on October 15.
Medicare Advantage Monthly Premiums in 2023
The average monthly premium for a Medicare Advantage Prescription Drug plan is $25 in 2023. Health maintenance organizations (HMOs) have an average premium of $20. If you have a local preferred provider organization (PPO), the average premium is $32. Those who enroll in a regional PPO pay $47 per month on average.
As stated above, only around 40 percent of people enrolled in an Advantage plan pay a monthly premium. Of those that do:
5 percent pay less than $20 per month
17 percent pay between $20 and $49 per month
12 percent pay between $50 and $99 per month
6 percent pay over $100 per month
In addition to their plan premium, Medicare Advantage beneficiaries are responsible for the Part B premium. The standard Part B premium is $164.90 in 2023.
Medicare Advantage Deductibles
The deductible is the amount you have to pay out-of-pocket before your plan starts paying. The Medicare Part C deductible varies according to the plan you choose. Some Advantage plans don't have any deductible. To estimate your costs, review plan information carefully, particularly if you have an MA-PD plan. These all-in-one plans may have two deductibles – one for medical services and one for your prescription drug benefit.
Medicare Advantage co-pay and co-insurance
Medicare Part B beneficiaries typically pay a 20 percent co-insurance on covered services. Most Advantage plans charge a set dollar amount in the form of a copayment. For example, you may have a $20 co-pay for a visit to your primary care doctor, $40 for a specialist consultation, and $25 for lab work. Again, rates vary according to the insurance provider.
If your Advantage plan includes prescription drug coverage, the out-of-pocket for prescriptions typically depends on the plan's formulary and drug tiers. To determine how much your medications will cost, check both the formulary and tier pricing.
Medicare Advantage maximum out-of-pocket
The main reason Medicare Supplement plans (aka Medigap) are so popular is that Original Medicare has no maximum out-of-pocket (MOOP). A serious medical condition or lengthy hospital stay could land you with significant medical debt if you have Original Medicare and no Medigap plan.
Medicare Advantage plans do have a yearly out-of-pocket max. The amount varies according to your plan, but CMS sets the yearly in-network MOOP at $8,300 for in-network services and $11,300 for out-of-network services.
Most Medicare Advantage insurance companies set a lower MOOP. In 2023, the average in-network out-of-pocket max was $4,972 and $9,245 for total in- and out-of-network spending.
When Can You Sign Up for a Medicare Advantage Plan?
If you have Medicare Parts A and B, you may join an Advantage plan during any of the following enrollment periods:
Initial Enrollment Period (IEP): Begins 3 months before you qualify for Medicare and lasts for 7 months. If you qualify for Medicare due to age (65 or older), your IEP begins 3 months before the month you turn 65. If you qualify for Medicare due to a disability, your IEP begins 3 months before your 25th month of collecting Social Security benefits. Once you enroll in Parts A and B, you then have the option to sign up for a Medicare Advantage plan.
Annual Enrollment Period: Occurs every year from October 15 through December 7. During AEP, you may sign up for an Advantage plan, change to a new plan, or return to Original Medicare. You can also join or leave a Medicare Part D prescription drug plan.
Medicare Advantage Open Enrollment Period (OEP): Occurs every year from January 1 through March 31 but is only available to people currently enrolled in a Medicare Advantage plan. During OEP, you may either switch to a different Advantage plan or return to Original Medicare. If you lose your prescription drug coverage as a result of making that change, you may also sign up for a Part D plan.
Special Enrollment Period (SEP): If you experience what Medicare calls special circumstances, you may qualify for a Special Enrollment Period. The most common reasons are moving and losing your current coverage.
There is also the General Enrollment Period, which occurs every year from January 1 to March 31. If you qualify but did not sign up for Medicare Part A and/or Medicare Part B, you may register during General Enrollment. You then have from April 1 through June 30 to join a Medicare Advantage or Part D plan.
Comparing Medicare Advantage Plans
Our Find a Plan tool makes it easy to compare Medicare plan options. Just enter your location and any prescription medications you take to review Advantage plans in your area. You can also call us toll-free to speak to one of our licensed Medicare agents. They'll answer your questions in plain English and help you understand your Medicare options.
Find a Medicare Plan in your area
It's FREE with no obligation
Speak with a Licensed Insurance Agent
M-F 9:00am-9:00pm | Sat 9:00am-3:00pm EST