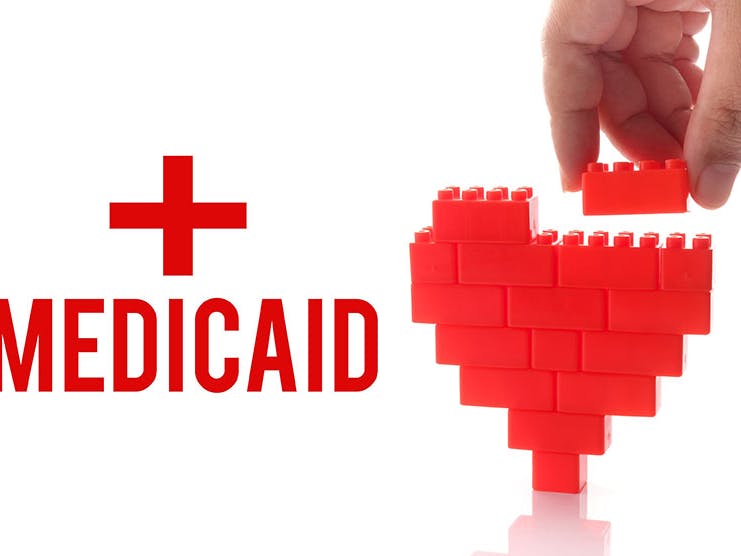 Medicare and Medicaid. Many people express confusion about these two government-funded healthcare programs. That's why we created this FAQ, to answer your most common questions.
What Is Medicaid?
Medicaid is a state level health insurance program funded by both federal and state taxes. No state pays more than 50 percent toward Medicaid costs. The Department of Health and Human Services (HHS) lists the percentage of federal funding for each state here.
Each state sets its own eligibility requirements to qualify for Medicaid. While age sometimes plays a role, the main qualifier is that your income must be below certain thresholds.
What Is Medicare?
Medicare is a health insurance program funded and managed at the federal level. If you are age 65 or older and have been a legal U.S. resident for at least 5 years, you qualify for Medicare.
The program is also available to citizens before they turn 65 if they meet certain conditions. These include:
Collect disability benefits from either Social Security or the Railroad Retirement Board for 24 months
Have amyotrophic lateral sclerosis (ALS), more commonly known as Lou Gehrig's disease
Have End-Stage Renal Disease (ESRD)
How Is Medicaid Different from Medicare?
The main difference between Medicaid and Medicare is how you qualify for each program. While age may play a role in Medicaid (some states limit Medicaid enrollment to children and seniors), it mostly comes down to household income. Medicare, on the other hand, is available to everyone aged 65 and over, regardless of income. In addition, some people qualify for Medicare before turning 65 if they meet certain medical requirements.
Next is the fact that Medicaid is a state-run program while Medicare is managed at the federal level. That means that Medicaid requirements can – and do – vary according to where you live.
Finally, we have out-of-pocket costs. Most Medicaid beneficiaries have few out-of-pocket costs, with some paying zero. Medicare is different. It uses a cost sharing model that includes monthly premiums, co-insurance, and annual deductibles. Although some Medicare enrollees also qualify for free or reduced costs. Typically, these are the beneficiaries who qualify for dual enrollment (see below).
How Are Medicaid and Medicare the Same?
Medicaid and Medicare are both government-run health insurance programs that require enrollees to meet certain requirements.
How Do I Qualify for Medicaid?
Each state has its own Medicaid requirements. To determine whether you qualify for Medicaid in your state, please visit this page.
Can Medicaid Help Pay for My Medicare?
Yes, there are Medicare Savings Programs under the Medicaid umbrella that help cover Medicare costs. If you are dual eligible, i.e. qualify for both Medicaid and Medicare, you may take advantage of these programs if you meet income and resource limits.
What Does Dual Eligible Mean?
Dual eligible means you qualify for both Medicaid and Medicare.
Can I Enroll in Both Medicaid and Medicare?
Yes, if you meet requirements for both programs (dual eligible), you may enroll in both Medicaid and Medicare.
What Is a Dual Special Needs Plan?
These Medicare plans are available only to people considered dual eligible for both Medicaid and Medicare. In addition to the benefits provided by Original Medicare, dual plans offer prescription drug coverage. Most plans also cover other services, such as routine vision and dental care. Like Medicare Advantage plans, they are offered by private insurance companies.
How Do I Qualify for a Dual Special Needs Plan?
You must meet the following requirements for a dual plan:
Receive Medicaid benefits
Have Medicare Parts A and B
Live in a dual plan coverage area
Meet the plan's health requirements (most don't accept patients with certain medical conditions, such as End-Stage Renal Disease)
Find a Medicare Plan in your area
It's FREE with no obligation
Speak with a Licensed Insurance Agent
M-F 9:00am-9:00pm | Sat 9:00am-3:00pm EST