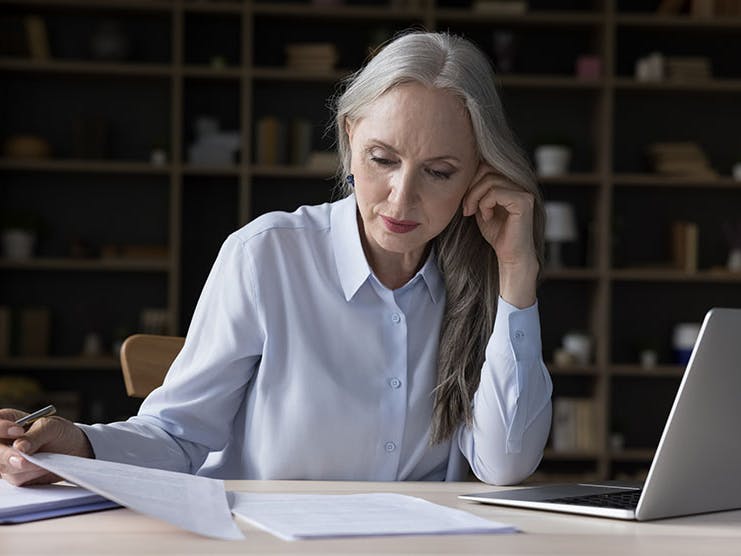 Medicare Part B premiums go up at least a little most years. For 2023, though, CMS predicts there won't be an increase.
The cost of healthcare seems to be constantly increasing, and while the Centers for Medicare and Medicaid Services (CMS) hasn't yet released Medicare costs for 2023, beneficiaries are already wondering how much they will pay for Medicare coverage next year.
Over the past few decades, beneficiaries have seen a steady increase in both healthcare and Medicare costs, including monthly premiums, deductibles, and prescription drug costs. Read on to learn more about what experts think will happen with Medicare Part B premium costs in 2023.
How much will I pay for Medicare Part B next year?
CMS won't release 2023 premium and cost-sharing information for Medicare until late fall of 2022. However, many experts are expecting Part B premiums to actually decrease next year.
The primary reason for the decrease is due to lower-than-expected costs for an Alzheimer's drug, Aduhelm, made by Biogen. In 2022, it was expected that this drug's average price would be $56,000, which accounted for about half of the 2022 premium increase. However, the price was reduced to about $26,000, resulting in cost savings for CMS.
Due to changes in the cost and coverage since the premium was establish, CMS is recommending the lower-than-anticipated spending in 2022 be incorporated into the 2023 Part B premium determination.
A decrease in Part B premiums is not guaranteed, especially because Part B premiums typically increase year-over-year. But experts and beneficiaries are hopeful there will be some cost savings next year.
Historical Medicare out-of-pocket costs
In 16 of the past 20 years, CMS increased Part B premiums for Medicare beneficiaries. Even over the past 10 years standard Part B premiums increased steadily, though some years had a more drastic raise than others:
2022: $170.10
2021: $148.50
2020: $144.60
2019: $135.50
2018: $134
2017: $134
2016: $104.90
2015: $104.90
2014: $104.90
2013: $104.90
2012: $99.90
The increase in Medicare costs is due to increasing healthcare costs, especially lately due to the pandemic. Because it costs more to get both inpatient and outpatient care, CMS must increase costs for beneficiaries in order to continue providing coverage.
What is the hold harmless provision?
CMS, along with the Social Security Administration (SSA), works to help ensure beneficiaries won't have a reduction in their Social Security benefits due to an increase in the Medicare Part B premium. This protection is called the "hold harmless" provision.
This provision prevents Social Security benefit payments from decreasing due to the increase in premium amount. When the Medicare Part B premium increases, most people with Medicare will pay the new premium amount because the increase in their Social Security benefit will cover the premium increase.
However, there are some people who will have little or no increase in their Part B premium and their Social Security checks will remain the same. This happens with their cost-of-living adjustment (COLA) isn't enough to cover the increase.
To qualify for this provision, you must:
Receive Social Security benefits, or be entitled to Social Security Benefits for November and December of the current year
Have your Medicare Part B premiums for December and January deducted from your monthly benefits
This provision does not apply to you if you've enrolled in Part B for the first time in 2022, you pay an income-related monthly adjustment amount (IRMAA) premium, or you're dual eligible for both Medicare and Medicaid.
What about other Medicare premiums?
CMS expects premiums to fall slightly for both Medicare Advantage (Part C) and Medicare Part D prescription drug plans. As yet, we do not have estimates for Medicare Supplement Insurance (Medigap).
Additional resources
Costs
External Website Link
Find a Medicare Plan in your area
It's FREE with no obligation
Speak with a Licensed Insurance Agent
M-F 9:00am-9:00pm | Sat 9:00am-3:00pm EST