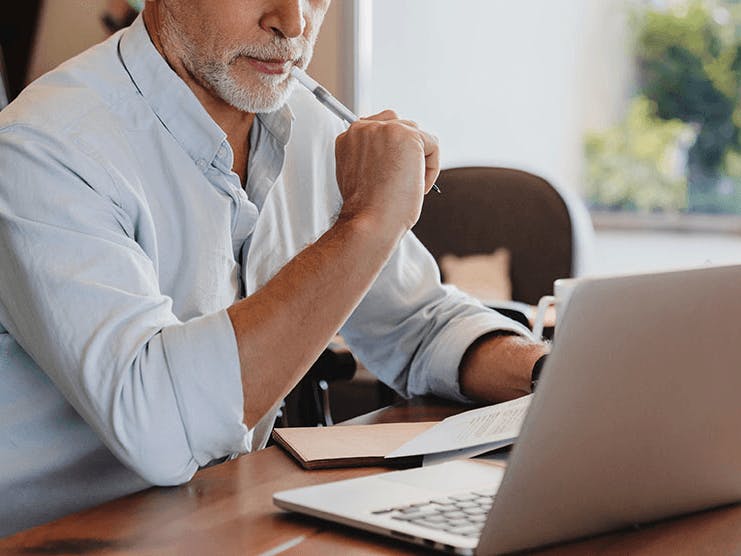 Many Medicare Advantage plans have no monthly premium - but what's the tradeoff?
Many people are surprised to learn that some Medicare Advantage plans seem to be free. These plans aren't actually free, but come close enough for many because they have no monthly premiums. And, there isn't some secret catch here, these plans truly have a monthly premium of $0.
However, the situation is more complex than it seems, as there are still other fees associated with these plans. We'll run through all of the details, so you can determine if one of these plans is right for you.
What is Medicare Advantage?
Before getting into the details, it's important to understand what Medicare Advantage is. Medicare Advantage plans, also known as MA plans or Medicare Part C plans, are health insurance plans that are offered by private insurance companies, but available only to Medicare beneficiaries. If you are eligible for Medicare, you can choose to buy a Part C plan, and your Medicare benefits can go towards that plan, rather than being wasted.
Medicare Advantage plans have pros and cons. For some people, they are a great fit, and for others, they are a waste. Because these plans are private, there is more variety in the offerings than there is with Original Medicare (Parts A and B) which is completely uniform. Plans will vary in price and many will offer additional benefits. With Medicare Advantage, you still have to pay your Medicare Part B premium (this is how the insurance company gets paid). However, other Medicare costs, like the yearly deductible and 20% co-insurance, will be different. It's important to compare plan costs carefully to ensure you understand what your true out-of-pocket will be with an Advantage plan.
There are some restrictions on MA plan costs and coverage. Plans must cover at least the same amount that Original Medicare covers, although they can also offer more. This means that if something is covered by Original Medicare, it will also be covered by Medicare Advantage. Plans also have provider networks, as most private insurance plans do. You will have to choose between an HMO or PPO plan when you buy Medicare Advantage.
Part C eligibility
Eligibility for Medicare Advantage is the same as for Original Medicare. If you already receive Social Security benefits, and are turning 65, you will be able to enroll in a Part C plan. If you have End-Stage Renal Disease (ESRD) you will be able to enroll in Medicare Advantage during your Open Enrollment Period.
Related reading: Medicare Part C Eligibility
How is Medicare Advantage priced?
Unlike Original Medicare, Medicare Advantage can vary a lot in price. Essentially, Part C plans will vary in price as much as regular insurance plans, although there are some limits on how expensive they may be.
Some Medicare Advantage plans offer prescription drug coverage, and these will naturally cost more. If you have one of these plans, you won't be able to purchase a Part D Medicare prescription drug plan at the same time, since the coverage would be redundant. In general, plans that offer more coverage will cost more.
Plans can also vary in how much of the cost goes into the premium and how much goes to the deductible. This variation is useful to have on the market since some people don't use their insurance plans as often as others.
If you don't use your insurance plan often, a high-deductible plan can be useful. The idea behind this choice is that the plan won't be used often enough to justify a higher premium, and you won't need to reach your deductible for normal care. However, you will still have access to more intensive coverage, if needed, once you reach your deductible.
This option works for some, but not for others. As always, it's important to investigate your situation and determine what works best for you. Plans can also vary with respect to the out-of-pocket fee structure. Some plans will use a copayment, others a coinsurance and some will have a mix.
What plan options are there?
More options and flexibility are the main draws of Medicare Advantage for many people. There are many types of plan options available if you're looking for a Part C plan, and you'll be familiar with many of these if you've had private insurance in the past.
Most plans will be either an HMO (Health Maintenance Organization) or a PPO (Preferred Provider Organization) plan. Generally speaking, HMO plans translate to a lower premium with a smaller selection to choose from in the plan's network, while a PPO gives you the freedom to see more doctors, but has a higher price. The specific costs and network sizes can vary, and you should always make sure that your preferred physician is in the plan network that you're looking at.
SNP and PFFS plans
In addition to these two popular plan types, there are two additional ones that you may not be as familiar with. These are PFFS (Private Fee-for-Service) and SNP (Special Needs Plan).
Special Needs plans are fairly simple: they are plans that are restricted to people with certain conditions. These plans may be uniquely tailored to the given condition so that you can receive more coverage specific to your unique situation.
SNPs will have various requirements. For example, some plans require you to be eligible for both Medicare and Medicaid, while others are only available to individuals in nursing homes. If you come across an SNP that fits your situation, it can be worthwhile to explore.
PFFS plans can be a bit difficult to understand, but on the patient end, they will function similarly to any other private health plan. PFFS plans may or may not have a provider network, and will usually be priced similarly to other Medicare Advantage plans. If you come across a PFFS plan, it's best to look at the details of that plan individually, to see if it fits your needs.
So, how are some plans free?
Since Medicare Advantage plans combine your Parts A and B benefits, the Part B premium you pay each month is routed to your Advantage plan provider. That is how more than half of all MA plans are able to provide services with no additional premium paid by you.
Of course, whether you have Original Medicare or a Part C plan, you'll still have out-of-pocket costs outside of your monthly premium. With Original Medicare, that's in the form of your deductibles and coinsurance (around 20% for most covered services). MA plans also have deductibles, and usually copays instead of coinsurance. This is a set amount you'll owe out-of-pocket for covered services, compared to coinsurance, which is a percentage of the full amount.
Another price variable with Medicare Advantage is the annual max out-of-pocket, or MOOP. The Centers for Medicare & Medicaid Services sets the maximum ($8,300 in 2023). However, most plans set a lower MOOP.
It's easy to compare Medicare plan costs and benefits with our Find a Plan tool. Just enter your zip code to start reviewing Medicare plans in your area.
Can Medigap plans help mitigate the cost?
Medigap plans, also known as Medicare Supplement plans, help cover out-of-pocket Medicare costs. These plans don't offer additional benefits the way Part C plans do. Instead, they help pay for costs like your coinsurance. How much is covered depends on which plan you choose, but all Medigap plans at least cover your Part A coinsurance, as well as at least 50% of your Part B coinsurance.
It's important to note that, unlike Medicare Advantage, Original Medicare has no annual max out-of-pocket. Without a Medigap plan, there's no limit to how much you can owe in a single year. If you have multiple hospitalizations or procedures, you can end up owing tens of thousands in Part A deductibles and coinsurance - not to mention any Part B charges you incur while in the hospital.
Medicare Supplement Insurance can help protect you from high out-of-pocket costs, but CMS forbids having both Part C and a Medigap plan.
Premium-free Medicare Advantage: What to keep in mind
Although premium-free plans can sometimes seem like an oddity or novelty, some people can benefit from them. There is usually some risk involved, these plans can provide substantial savings to some beneficiaries. Most people will feel more comfortable with a less risky Medicare Advantage plan, which still usually provides extra benefits. Understanding how these premium-free plans work can certainly expand your options.
Additional resources
ClearMatch Medicare: Find a Medicare Plan
Medicare.gov: Types of Medicare Plans
Find a Medicare Plan in your area
It's FREE with no obligation
Speak with a Licensed Insurance Agent
M-F 9:00am-9:00pm | Sat 9:00am-3:00pm EST