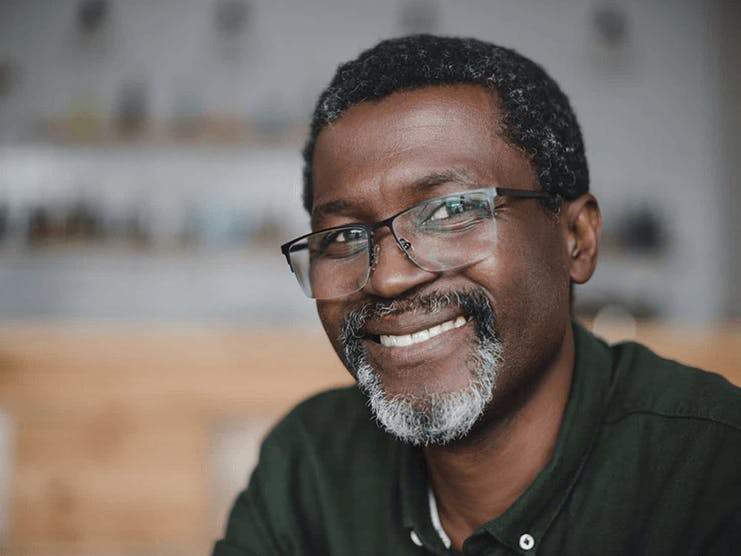 Medicare's vision coverage is fairly limited, although it does offer some services for people who have diabetes.
Original Medicare is famous - or maybe infamous - for its limited coverage for routine vision care. In most cases, eye exams for prescription eyeglasses or contact lenses, as well as the actual eyeglass or contact lenses themselves, are not covered. But there are exceptions, particularly for people who have diabetes or who are at high risk for glaucoma. Medicare also covers certain diagnostic tests and treatments for eye diseases such as Lucentis, aflibercept, and ocular photodynamic therapy.
It's also possible to get routine eye coverage with a Medicare Advantage plan, so exploring your Medicare coverage options may be beneficial and help save you money.
When does Medicare cover eye exams?
Eye exam coverage from Medicare Part A (hospital insurance) or Part B (medical insurance) is very limited. Routine eye exams and care are typically not covered, and neither are routine eyeglasses nor contact lenses.
However, there are a few circumstances when eye exams are covered:
If you choose to get a routine eye exam and don't meet one of the circumstances above, you'll pay 100% of costs out-of-pocket.
Medicare coverage for diabetic eyecare
If you have diabetes, some eyecare may be covered by Part B. Specifically, eye exams for diabetic retinopathy are covered once per year.
However, eyeglasses are not covered unless you've had a vitrectomy or cataract surgery, in which case Part B would cover the cost of one pair of glasses or contact lenses.
Diabetic retinopathy symptoms and risk factors
Diabetic retinopathy is a complication of diabetes that can affect your eyes. It happens when the blood vessels in the back of the eye are damaged, which are part of the light-sensitive tissue in your retina.
At first, you may not have symptoms, or you may experience only mild vision problems. However, eventually it can cause total blindness. Some symptoms you may experience include:
Spots or dark strings floating in your vision
Blurred vision
Fluctuating vision
Impaired color vision
Dark or empty areas in your vision
You can develop this condition if you have Type 1 or Type 2 diabetes, especially if you have had diabetes for a long time or have less controlled blood sugar.
While there is no treatment, you can help prevent diabetic retinopathy by managing your diabetes carefully and getting your annual exam.
Medicare coverage for glaucoma tests
If you're at high risk for glaucoma, Part B covers a glaucoma test once every 12 months.
You're considered to be at high risk if at least one of the following applies:
You have diabetes
You have a family history of glaucoma
You're African American and age 50 or older
You're Hispanic and age 65 or older
It's important to note this test is only covered if it's performed by an eye doctor who is legally allowed to do the test in your state. You pay 20% of the Medicare-approved amount for this exam, and the Part B deductible applies.
What is glaucoma?
Glaucoma is a condition that damages the optic nerve, which is what helps you see clearly. Typically, this is caused when you have abnormally high pressure in your eye. While it can occur at any age, it's more common in adults over age 60 and it's one of the leading causes of blindness.
Most of the time, glaucoma conditions don't have any symptoms or warning signs and the effects are gradual. Unfortunately, vision loss due to glaucoma is not treatable. However, if glaucoma is diagnosed early, vision loss can be slowed or even prevented.
Side effects can include:
Patchy blind spots
Tunnel vision
Severe headache
Eye pain
Nausea and vomiting
Blurred vision
Halos around lights
Eye redness
To help prevent glaucoma, you should get regular dilated eye exams, especially if you're at high risk. Exercising safely, taking prescription eye drops, and wearing eye protection can also help.
When does Medicare cover prescription lenses?
Medical typically doesn't cover eyeglasses or contact lenses.
However, Medicare Part B may offer coverage if you've had cataract surgery to implant an intraocular lens. In this case, Part B covers corrective lenses, including one pair of eyeglasses with standard frames or one set of contact lenses. Even if you only had surgery on one eye, both eye lenses may be covered.
Keep in mind that the frames must be standard, and post-cataract services must be provided by an optometrist who is licensed to provide this service in your state. The supplier of the lenses must also be enrolled in Medicare and qualify for a Medicare supplier number, as lenses are often considered durable medical equipment (DME).
You'd be required to pay 20% of the Medicare-approved amount for corrective lenses.
What are cataracts?
There are several different types of cataracts, each that affect different parts of your eye, but generally a cataract is the clouding of the clear lens of your eye. When you have cataracts, you may feel like you're looking through a foggy window or layer of frost, which can make it difficult to read, drive a car, and complete other day-to-day activities.
Risk factors include:
Age
Diabetes diagnosis
Smoking
Obesity
High blood pressure
Prolonged use of corticosteroids
Drinking excessive amounts of alcohol
Excessive exposure to sunlight
During cataract surgery, the eye doctor will remove the lens of your eye and replace it with an artificial lens. It's typically an outpatient procedure and the surgery itself may also be covered by Part B.
Does Medicare Advantage cover routine vision services?
Even though Original Medicare routine vision coverage is limited, many Medicare Advantage (MA) plans include additional vision benefits. Medicare Advantage plans have to cover everything included with Original Medicare Part A and Part B (listed above), but additional benefits may include:
Preventive eye exams
Routine eye exams
Eyeglasses (both frames and lenses)
Contact lenses
Specific coverage depends on the plan, so be sure to do your research if you're considering enrolling in an MA plan.
By the way, that research is easy with our Find a Plan tool. Just enter your zip code to start reviewing Medicare plans in your area.
We can help you navigate the parts of Medicare
Medicare can be confusing. Our licensed Medicare agents are available Monday through Friday from 9 AM until 9 PM. Call us toll-free at 888-992-0738 for answers to all your Medicare questions!
Find a Medicare Plan in your area
It's FREE with no obligation
Speak with a Licensed Insurance Agent
M-F 9:00am-9:00pm | Sat 9:00am-3:00pm EST