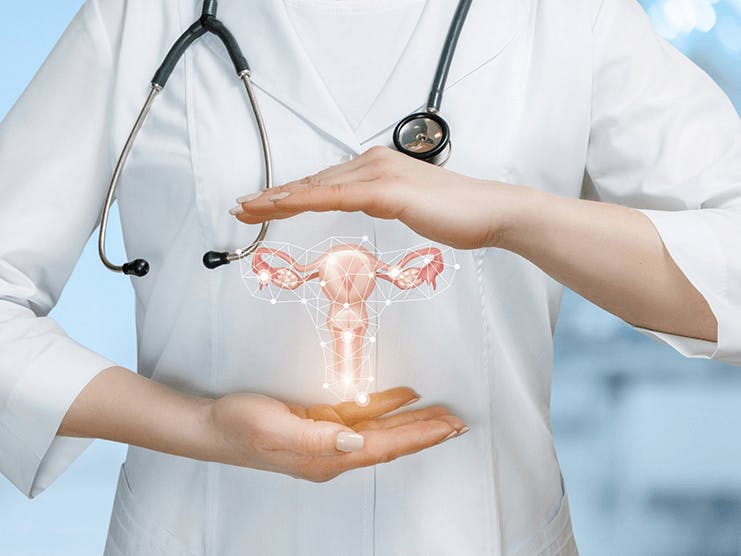 Deaths from cervical cancer declined significantly over the past 40 years thanks in large part to women getting regular Pap smears.
Cervical cancer is one of the most common causes of cancer death for American women, but the death rate has dropped significantly with the increased use of the Pap test, which helps find cervical cancer before it develops.
Though most frequently diagnosed in women between the ages of 35-44, many older women don't realize the risk of developing cervical cancer is still there even as they age. In fact, more than 20% of cervical cancer cases are found in women over age 65.
These screenings should be an important part of your routine health care, so it's helpful to know the Medicare guidelines for Pap smears, what the test is, and why you should get one. Read on to learn more.
Medicare guidelines for Pap smears
Medicare Part B covers Pap tests and pelvic exams once every 24 months. If you're at high risk for cervical or vaginal cancer, or if you're of child-bearing age and had an abnormal Pap test in the past 36 months, this screening test is covered once every 12 months.
Additionally, Part B covers Human Papillomavirus (HPV) tests (as part of a Pap test) once every five years, though you must be age 30-65 without HPV symptoms. HPV can cause pre-cancers and cancers of the cervix, so it's important to get this test when eligible.
As long as your provider accepts assignment, you pay $0 for the:
Lap Pap test
Lap HPV with Pap test
Pap test specimen collection
Pelvic and breast exams
These screenings, which check for cervical and vaginal cancers, also include a clinical breast exam to check for breast cancer. Screening tests are important because they can help find health concerns or issues early, when they are easier to treat.
What is a Pap smear test?
A Pap smear, or Pap test, helps to test for cervical cancer. During the procedure, cells are collected from a woman's cervix to check for changes that suggest cancer may develop in the future.
During the test, you'll lie on your back on an exam table with your knees bent and your heels resting in supports called stirrups. Your doctor will use an instrument called a speculum to hold the walls of your vagina apart so he or she can see your cervix. They will then use a soft brush and a flat scraping device to take samples of your cervical cells.
After your exam, you can go about your day. The cells are sent to a lab where they are examined for abnormalities. If you have normal cells, you'll get a negative result and you don't need to do anything else until your next test.
If abnormal cells are discovered, you'll have a positive result. This doesn't necessarily mean you have cervical cancer because there are different types of cells that can be discovered during your test, but your doctor may order additional tests such as a colposcopy to do further examinations. They may also take a biopsy from any areas that are abnormal.
Why are Pap smears important?
When you're able to detect abnormal cervical cells early, you and your doctor can potentially stop the development of cervical cancer.
This is especially important because early-stage cervical cancer typically has no signs or symptoms. Additionally, it isn't clear what causes cervical cancer, so while there are some risk factors, it's not as easy to predict.
Risk factors of cervical cancer include:
Many sexual partners, which can increase exposure to HPV
Early sexual activity
Other sexually transmitted infections (STIs)
A weakened immune system
Smoking
To help prevent cervical cancer, the first thing you should do is ask your doctor about the HPV vaccine, which can prevent HPV infection and may reduce your risk of cervical and other HPV-related cancers. You should also have routine Pap tests to monitor or treat any conditions. If you smoke, quit, and if you're sexually active, be sure to practice safe sex.
How to apply for Medicare
If you're receiving Social Security benefits, you'll automatically be enrolled in Part A and Part B when you turn 65. Otherwise, to enroll in Medicare Part A and/or Part B, contact Social Security or the Railroad Retirement Board (RRB).
You're eligible to enroll during your initial enrollment period, which is the three months before you turn 65, the month of your birthday, and the three months after your birthday. You can:
Once you sign up and are approved for benefits, you'll receive a welcome package with your red, white, and blue Medicare card.
Find a Medicare Plan in your area
It's FREE with no obligation
Speak with a Licensed Insurance Agent
M-F 9:00am-9:00pm | Sat 9:00am-3:00pm EST