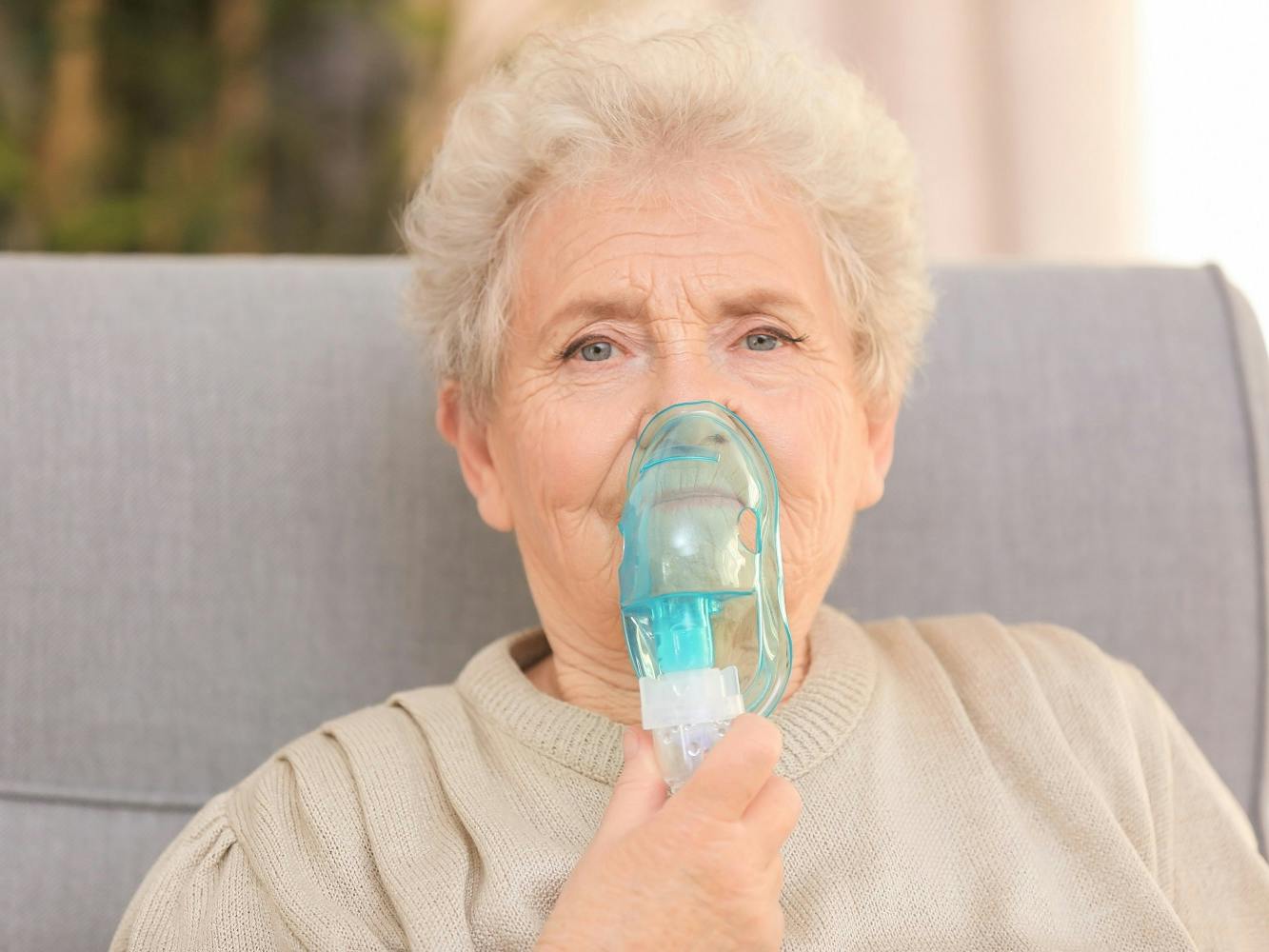 Nebulizers are essential medical equipment for people with respiratory conditions. But what does Medicare cover?
If you have a chronic respiratory condition like asthma or COPD, your doctor has likely recommended a nebulizer to treat your symptoms.
There are multiple medications that can be used in a nebulizer to treat a variety of ailments. In this piece, we discuss what nebulizers do and your Medicare coverage.
What is a nebulizer?
More commonly known as inhalers, nebulizers convert liquid medicine into mist that can be inhaled through a mask or mouthpiece. They are often used to treat chronic obstructive pulmonary disease (COPD) and other chronic lung issues, but can also be used to treat asthma. Common medications used in nebulizers include:
Antibiotics
Beta-agonists
Bronchodilators (such as Albuterol)
Corticosteroids
Saline
Steroids
For lung diseases especially, proper administration of medication is key to managing your condition. It is important to understand how to use your nebulizer and the right way to clean it to make sure you get the most from your treatment. You can learn more about how to use and clean your nebulizer here.
There are three types of nebulizer:
They work slightly differently, but all produce the same effect of turning liquid drugs into a mist to be inhaled. The accessories needed for a nebulizer depend on the type you have, and can include:
An air compressor
Cleaning and sterilization equipment
Face masks
Filters
A mouthpiece
Tubing
Will Medicare cover nebulizers?
Nebulizers are covered by Original Medicare (Medicare Part A and Part B), while the medications that go in the device are generally covered through a Medicare Part D prescription drug plan. Medicare Part B covers durable medical equipment (DME).
While nebulizers fall under your DME coverage, the amount Medicare pays is usually around 80%. After you've met your Part B deductible, you are responsible for a coinsurance of 20% of the Medicare-approved amount.
Different types of DME are handled in different ways by Medicare, so you may need to:
Buy the equipment
Rent the equipment
Choose between buying or renting the equipment
Eligibility for nebulizer coverage starts with your doctor saying it's medically necessary. In addition, both your healthcare provider and the DME supplier have to be enrolled in Medicare, also known as accepting assignment.
You can find a Medicare-approved supplier for all your medical supplies with this search tool from Medicare.gov.
Who needs a nebulizer?
There are a few chronic conditions that would qualify you for a nebulizer, the most common being:
Asthma
COPD
Cystic fibrosis
They may also be prescribed to treat non-chronic respiratory conditions, such as bronchitis and lung infections.
The specific amount you will owe for a nebulizer depends on whether your doctor accepts Medicare, where you get it from, and any other insurance you may have. If you receive nebulizer treatments as part of inpatient care, it may be covered by Medicare Part A. But in all other circumstances, coverage is through Part B for the device and Part D for the medications.
Can Medicare Supplement Insurance help?
More commonly known as Medigap, Medicare Supplement plans help pay your out-of-pocket costs when you have Original Medicare. Medigap plans don't provide additional coverage in terms of benefits (like most health insurance plans do). However, since Medicare covers DME, your Medigap plan will, too.
What about Medicare Advantage?
Medicare Part C is available through a Medicare Advantage plan, which combines your inpatient (Part A) and outpatient (Part B) services – and usually Part D, too – in a single plan that resembles the private insurance you likely had through an employer at some point.
Medicare Advantage plans have to cover everything Original Medicare does, so you can get your DME through an Advantage plan, too. Check your provider network or talk to your plan to make sure the DME supplier you choose is covered.
You can compare Medicare plans with our Find a Plan tool. Just enter your zip code to start comparing costs and benefits of Medicare plans in your area.
How much does a nebulizer cost without Medicare?
If you have insurance besides Medicare, the cost for a nebulizer depends on what exactly the benefits your insurance provides are. It is best to check with your provider to see what is covered and how much you have to pay on your end. If you do not have Medicare or any other insurance, a nebulizer can wind up costing a significant amount. Some may be as low as $25 (though that does not usually include any necessary accessories), while others can run higher than $1,000.
What is durable medical equipment?
Durable medical equipment (as defined by Medicare) is equipment that meets the following criteria:
Durable (able to withstand repeated use)
Expected to last for at least 3 years
Used in the home
Used for a medical reason
Usually only useful to a sick or injured person
Common examples of DME include:
Blood sugar meters and test strips
Canes
Continuous Positive Airway Pressure (CPAP) machines
Hospital beds
Nebulizers
Oxygen equipment
Wheelchairs
Essentially, durable medical equipment is equipment that is considered durable for long-term use, used specifically for a medical reason, and is used outside of a hospital or doctor's office. All approved DME (prescribed by a doctor that considers it medically necessary) goes through the same payment process listed above for nebulizers. It is important to make sure the provider of any DME you have been prescribed also participates in Medicare. Even if it is considered medically necessary and prescribed by a doctor that accepts assignment, your durable medical equipment will likely not be covered if the provider does not also take Medicare.
Additional resources
Find a Medicare Plan in your area
It's FREE with no obligation
Speak with a Licensed Insurance Agent
M-F 9:00am-9:00pm | Sat 9:00am-3:00pm EST