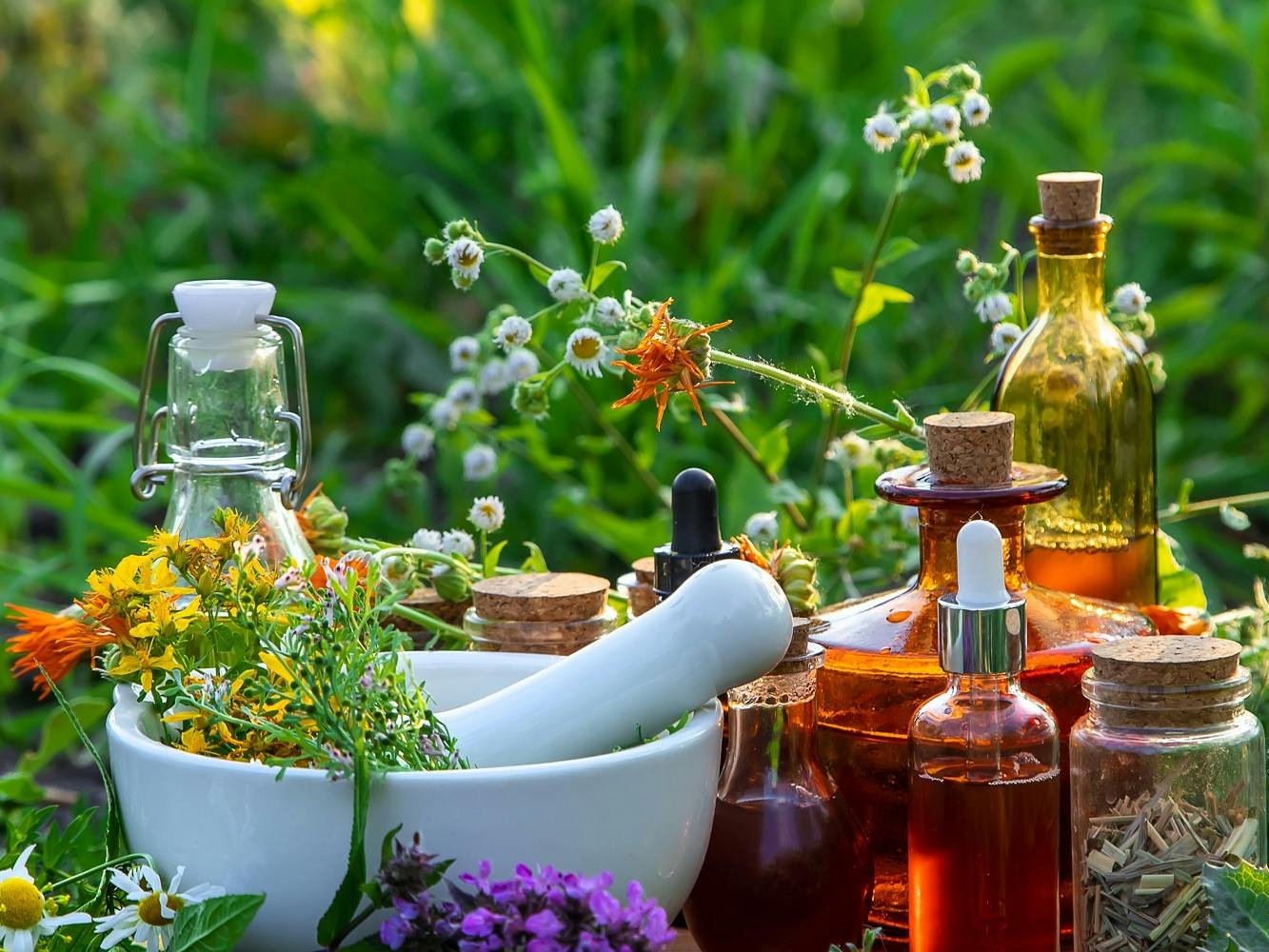 Naturopathy recognizes the importance of lifestyle in our health. But does Medicare cover it?
Like most health insurance, Medicare's coverage for naturopathy is limited – but it does exist!
Keep reading to learn the philosophies behind naturopathic medicine and osteopathic medicine. Then, we'll discuss three care options for those interested in alternatives to Western medicine. Finally, we'll share what form of naturopathic medicine Medicare will cover.
What is naturopathy?
Naturopathy (or naturopathic medicine) is based on the theory that diet, exercise, and massage can successfully treat or prevent diseases. In short, naturopathy comes from the idea that natural methods and remedies can keep the body healthy and help it heal itself.
Naturopathic medicine has increased in popularity because it focuses on a person's body, mind, and spirit to treat the cause of the problem – instead of just the symptoms accompanying it.
Naturopathic medicine comes in many forms. While the bulk of the therapy is based on nutrition, massage, and exercise, it may also include acupuncture and herbal treatments.
More seniors are seeking naturopathic treatment for illnesses – and to prevent sickness and improve their quality of life. They may do so by visiting a naturopath, a naturopathic doctor (ND), or a doctor of osteopathy (DO).
What is a naturopath?
A naturopath is a health consultant or a wellness coach. Their labels are often confusing because, in some states, a naturopath may call themselves a "naturopathic doctor," even though they do not have an advanced degree from an accredited institution.
A naturopath may not diagnose or treat illness. However, some people visit naturopaths to learn more about disease prevention. In addition, some people visit a naturopath while also receiving care from a licensed medical doctor.
While you may benefit from the advice you receive from your naturopath, you must pay for this treatment out-of-pocket. Medicare does not cover visits to a traditional naturopath.
Is a licensed naturopathic doctor different?
A licensed naturopathic doctor (ND) is a primary care physician trained to diagnose, prevent, and treat acute and chronic illness. Like a traditional naturopath, a naturopathic doctor focuses on wellness. However, unlike an MD, an ND aims to help the body heal by focusing on non-surgical and non-pharmaceutical strategies.
There are only five naturopathic schools of medicine in the U.S. That's why you may struggle to find an ND working in your area.
To become a licensed ND, one must graduate from a four-year doctoral degree program accredited by the Council on Naturopathic Medical Education. In addition, a student must log 1,200 hours of supervised clinical training as a part of the degree.
Even though the U.S. Department of Education recognizes the program – and NDs can work in some government organizations – Medicare does not cover the care a patient receives under a naturopathic doctor.
Doctor of osteopathy
In the U.S., 8.5% of all licensed physicians are Doctors of Osteopathic Medicine. Doctors of osteopathy (DOs) train as medical doctors and receive between 300 to 500 additional hours of training on the musculoskeletal system.
This means a DO is trained in osteopathic manipulative treatment or using physical touch to diagnose and treat a patient – along with conventional medicine.
Philosophically, a DO focuses on wellness and disease prevention. When it comes to treatment of disease, a DO relies less on drugs and surgery. Instead, they manipulate and strengthen the nervous, circulatory, and lymphatic systems.
DOs are known for using their hands to diagnose and treat their patients. Such techniques are typically used to treat the following conditions:
Arthritis
Back pain
Headache
Tendonitis
Digestive problems
Posture abnormalities
Problems with sleep
Lymphatic problems
And, unlike a visit to a naturopath or ND, Medicare covers visits to DOs.
Are there any other naturopath options covered by Medicare?
Yes, Medicare covers two services typically grouped with naturopathy: chiropractic care and acupuncture.
In both instances, treatment is only approved to treat chronic lower back pain. In addition, your healthcare provider must recommend treatment to treat your back pain.
You may find broader naturopathy coverage with a Medicare Advantage plan. All MA plans are required to cover everything Original Medicare does, but most – nearly 99% – provide additional benefits as well.
You can use our Find a Plan tool to compare costs and benefits of Medicare plans in your area. Just enter your zip code to get started.
How Medicare coverage works when receiving care from a DO
Medicare Part B (Medical Insurance) or Medicare Advantage (Part C) policies cover medically necessary outpatient medical care. This includes visits to licensed healthcare providers who accept Medicare, including doctors of osteopathy and other licensed medical doctors.
The following criteria must apply to be eligible for Medicare Part B coverage:
The care you receive must be deemed medically necessary
Your healthcare provider must authorize the visit
The care must be given by a DO who accepts Medicare assignment
Medicare Part B covers 80 percent of the Medicare-approved cost of the care a Doctor of Osteopathic Medicine gives. The patient is responsible for 20 percent of the Medicare-approved cost.
Medicare Advantage (Part C) plans are required to cover whatever Original Medicare Parts A and B cover. However, your plan may have different copayment requirements in regard to osteopathic medicine. Check with an agent representing your Medicare Advantage provider before proceeding with this medical care.
Additional resources
Find a Medicare Plan in your area
It's FREE with no obligation
Speak with a Licensed Insurance Agent
M-F 9:00am-9:00pm | Sat 9:00am-3:00pm EST