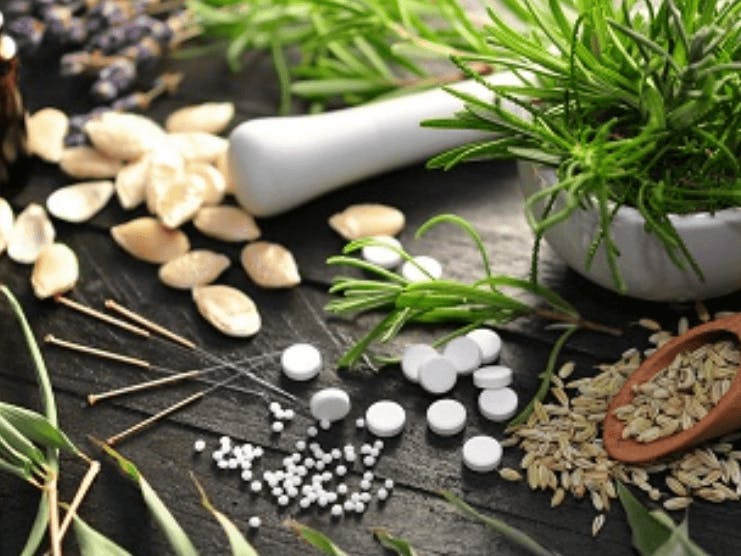 Naturopathic medicine is an independent branch of medicine that uses natural and non-invasive methods to treat various conditions and diseases.
Although most naturopathic treatment is not covered by Medicare, there are a few exceptions to this. Because naturopathic medicine is a very broad description, we cannot cover the totality of therapies available. However, this article will describe a few of the more common types of naturopathy.
What is naturopathic medicine?
Describing naturopathy as simply natural medicine only tells part of the story. It is more accurate to say that naturopathic doctors use alternative medicine that emphasizes natural healing. Many types of naturopathic medicine, such as homeopathy, have not been deemed effective in a clinical setting. In addition, naturopathic doctors do not receive the same training as medical doctors.
The more common forms of naturopathic medicine we'll cover here are:
Acupuncture
Homeopathy
Chiropractic care
Although most naturopathic treatments have not been proven effective, some therapies, such as acupuncture and chiropractic adjustment, have been found to be useful under specific circumstances. As a general rule, Medicare only covers treatments that have been proven to be effective for a particular condition. For example, acupuncture has been proven effective in treating certain types of pain. So, Medicare may cover it for that particular condition. Additionally, Medicare coverage relies on a benchmark known as medical necessity.
What is medical necessity?
Medical necessity isn't just a vague concept, but an actual legal doctrine. The idea behind medical necessity is to have a consistent standard of medical care that can be used by courts and insurance companies to determine what will be covered.
Healthcare services are deemed medically necessary if they are needed to diagnose or treat a condition, illness, or injury in a way that meets accepted standards of medicine. This usually means that the treatment in question has been shown to be effective in multiple studies, and/or said treatment has been approved by the FDA.
If Medicare states that a given treatment is not medically necessary, that does not mean that it is bad or ineffective. Although this is the case some of the time, in other cases it may be a new treatment that has not been proven yet, or a treatment that has only been proven to be effective for a different type of condition.
Does Medicare cover acupuncture?
Until 2020, Medicare did not provide any coverage for acupuncture treatment. However, as of 2020, Medicare Part B covers acupuncture when prescribed to treat chronic lower back pain. Note that acupuncture is only covered for chronic back pain; it is not approved for any other conditions.
Medicare covers up to 12 visits within 90 days and will cover an additional eight sessions during that year. If your doctor notices that your pain isn't improving or is getting worse, then Medicare will not cover any more acupuncture sessions.
Even if you qualify for acupuncture, you cannot visit just any provider. Your acupuncturist needs to have a degree in acupuncture or Oriental Medicine, received from a school that is accredited by the Accreditation Commission on Acupuncture and Oriental Medicine. Check with your doctor about this prior to beginning your treatment to make sure that your care will be covered.
Does Medicare cover homeopathy?
Homeopathy is a form of alternative medicine that uses remedies made of natural materials to treat a variety of conditions. Most doctors agree that homeopathy does not confer any health benefit for any condition, and while some private insurance companies still cover it, Medicare does not provide any coverage for homeopathic care.
Does Medicare cover chiropractic care?
Some people may be surprised to learn that chiropractic care is a naturopathic or alternative medicine, but this is indeed the case. Because most forms of chiropractic care have not been sufficiently proven to provide health benefits, they are not covered. However, there is one specific chiropractic procedure that is covered by Medicare.
Medicare covers manual manipulation of the spine to correct subluxation, when determined to be medically necessary. Subluxation is a type of misalignment of a joint that can cause persistent pain or other issues over time. In addition to manual manipulation by a chiropractor, your doctor may suggest other forms of treatment for subluxation.
Although Medicare covers manual manipulation of the spine for people who qualify, it won't pay for additional tests or services that your chiropractor orders. This includes massage, acupuncture, or diagnostic tests and x-rays related to your subluxation. Some of these additional tests may be covered by Medicare if ordered by your doctor and performed in a traditional, Western medical setting, such as a primary care clinic, not a chiropractor's office.
Under Original Medicare, you will pay 20% of the cost for chiropractic care, assuming you've reached the Part B deductible, which is $240 in 2024.
Do Medicare Advantage plans cover naturopathic care?
Medicare Advantage, also known as Part C, bundles your Part A and Part B benefits into a single plan that is provided by a private health insurance company.
Part C plans are required by law to cover at least the same things that Original Medicare does. However, most Medicare Advantage insurance plans provide additional services as well, such as prescription drug coverage and fitness benefits. In addition to acupuncture and chiropractic services, some Advantage plans cover other forms of naturopathic medicine as well. Additional benefits vary widely between Part C plans, so make sure you check the details of every plan you look at.
We can help you understand your Medicare options
Our licensed insurance agents can help you understand your Medicare plan options. Just call us toll-free at 888-992-0738 to get started.
Additional resources
Find a Medicare Plan in your area
It's FREE with no obligation
Speak with a Licensed Insurance Agent
M-F 8:00am-10:00pm | Sat 9:00am-6:00pm EST