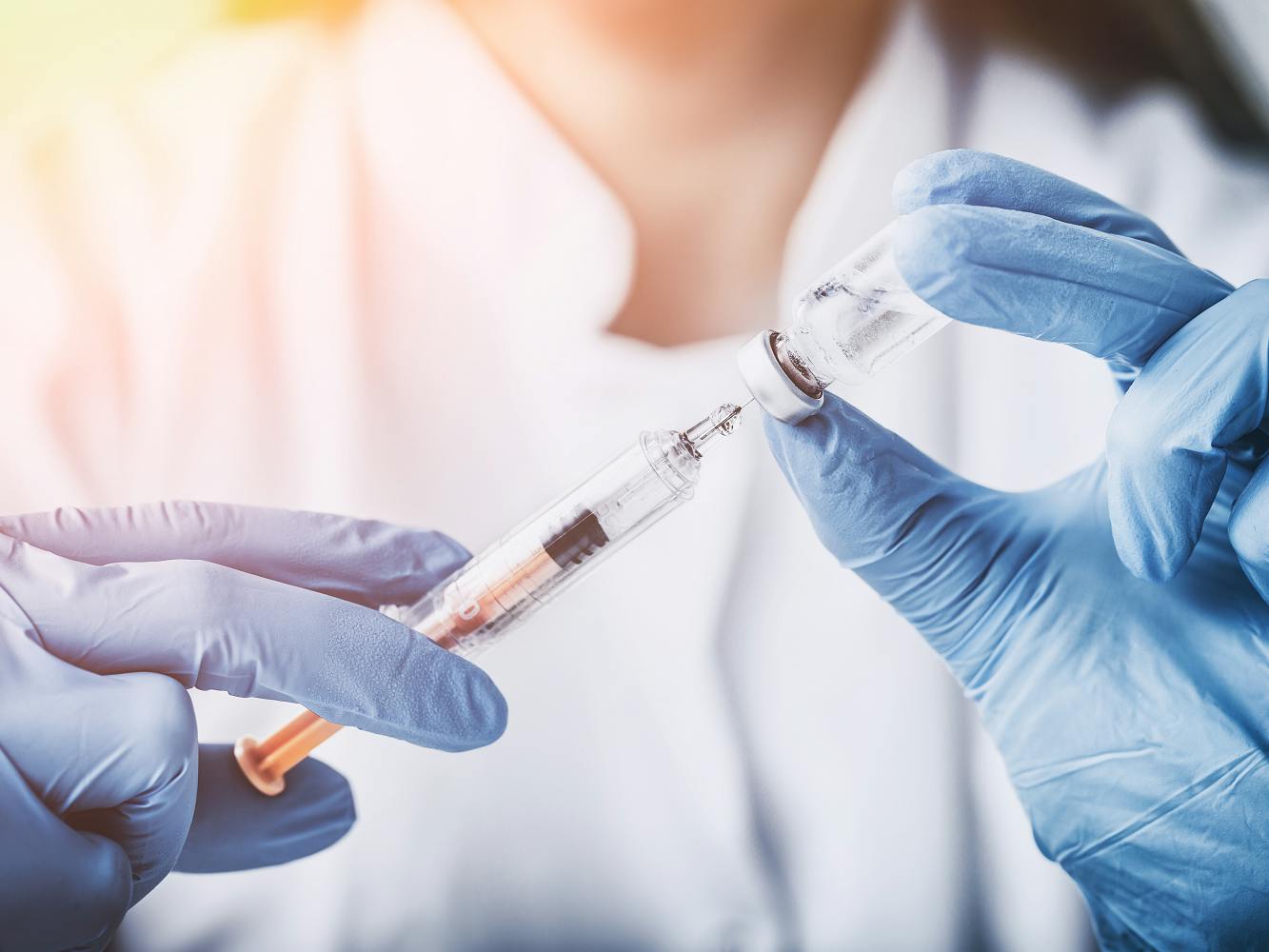 Euflexxa injections can help relieve the chronic pain and mobility issues common with arthritis. But will Medicare pay for them?
Euflexxa injections are prescribed to relieve knee pain due to osteoarthritis. But, unlike most prescribed medications, a qualified healthcare provider must administer each dose.
Original Medicare is famous for not covering most prescription medications, although Part D covers most self-administered medications deemed medically necessary. But what happens with a medication delivered in your doctor's office? Keep reading to learn more.
How is Euflexxa used?
If you have mobility issues and chronic discomfort caused by knee pain, Euflexxa injections may help. It is used for those who do not get enough relief from simple pain medications or exercise.
The active ingredient of Euflexxa is sodium hyaluronate. This ingredient simulates a substance that the body naturally produces that works as a lubricant between connective tissues. (Unfortunately, osteoarthritis and other medical conditions deplete the body of this substance.)
With the injection of Euflexxa, your knee may regain the internal shock absorption it once had. The medication will also reduce inflammation and allow you to move without pain.
Euflexxa may be suggested as an alternative to knee replacement surgery – or it may prolong the need for knee replacement surgery.
Medicare coverage of Euflexxa injections
Typically, prescription medications are covered by Medicare Part D. However, Medicare Part B helps pay for treatments administered by a healthcare provider in an outpatient setting – like Euflexxa. Of course, the medication must also be labeled medically necessary.
Here's how the Medicare Part B coverage works:
The annual deductible for Medicare Part B in 2023 is $226
If you have not met your Medicare deductible, you will be responsible for the full cost of the injections until you do
If you have met your deductible, you will pay your copay, and Medicare will cover the rest of the costs
It's worth noting that a Medigap plan would help cover some of the costs not covered by Original Medicare, including deductibles, coinsurance, and copayments. Also, Medicare Advantage plans offer additional benefits – while still offering the same coverage as Part A and Part B.
You can compare your Medicare plan options with our Find a Plan tool. Just enter you zip code to compare costs and benefits of Medicare plans in your area.
What else do I need to know about Euflexxa?
A trained clinician must complete the injections, which are generally done at an outpatient facility. The strength of each dose and the timing of injections can vary depending on the patient's needs. The doses are typically given in a multi-week series with a week between each dose.
According to Euflexxa's website, nearly two out of three patients were pain-free at the end of a 12-week study. In addition, after three injections, patients reported less pain associated with climbing stairs, walking, standing, sitting, and resting at night.
You may notice a reduction in pain as early as a week after the first injection – with progressive improvements after each infusion.
Talk to your doctor about repeat treatments. However, one study showed that repeat Euflexxa treatments were safe and effective six months after the first treatment.
What are some of the side effects associated with Euflexxa?
Even though serious side effects of Euflexxa injections are possible – they are rare.
Please Note: You may react to Euflexxa injections if you are sensitive to medicines made with hyaluronate. For example, you may notice discolored skin or a rash near the injection site. You may also experience pain, fever, swelling, and difficulty swallowing and breathing.
Some swelling and discomfort at the injection site is normal. The most common adverse reactions related to Euflexxa injections are joint, back, limb, and muscle pain – and joint swelling. You may also notice a headache, stomach pain, or loss of appetite. However, in many cases, these symptoms disappear after a few treatments.
Your doctor may advise avoiding physical activities up to 48 hours after receiving injections. For example, it is not recommended that you go jogging, play tennis, or stand for more than an hour at a time within two days of receiving injections.
Again, you should not have Euflexxa injections if you have had a previous allergic reaction to hyaluronan products.
Additionally, you should not have a Euflexxa injection if you have a knee joint infection – or skin disease or infection around the injection site.
The medication has not been tested on pregnant women, nursing women, or children.
Additional resources
Find a Medicare Plan in your area
It's FREE with no obligation
Speak with a Licensed Insurance Agent
M-F 9:00am-9:00pm | Sat 9:00am-3:00pm EST