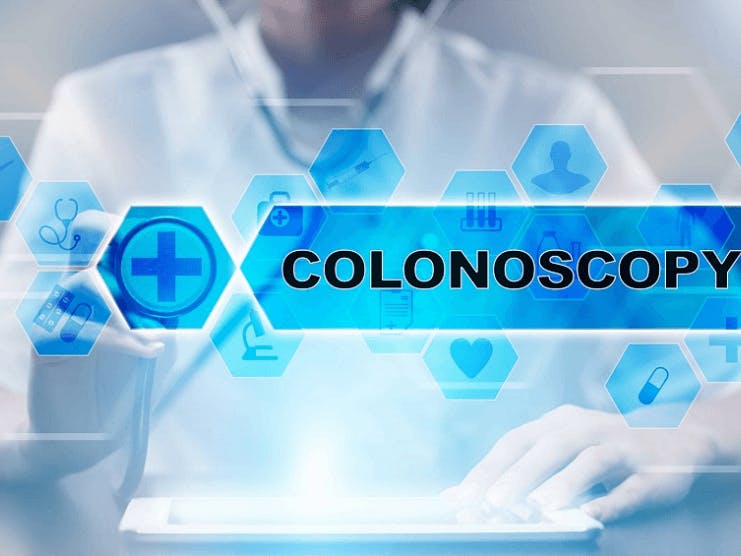 Medicare covers a variety of preventive screenings, including colonoscopies.
Yes. Medicare will cover your colonoscopy whether it is a screening colonoscopy or diagnostic. You will also be covered at any age. There are a few situations where things can be a bit trickier, so we'll take a look at your options in some more detail.
How Often Will Medicare Cover Colonoscopies?
Medicare's colonoscopy coverage will vary a bit depending on how often you get one done. Medicare will cover your colonoscopy in the following situations:
Every 24 months if you are at high risk for colorectal cancer
Every 120 months if you are not deemed to be at a high risk for colorectal cancer
48 months after a flexible sigmoidoscopy
If you are deemed to be at a high risk of colorectal cancer, colonoscopies will function as an essential preventive service, so they will be covered more often. Even if you are not high risk, it is recommended to get colorectal cancer screenings every few years, to help prevent colon cancer or catch it early on.
Screening Colonoscopy vs. Diagnostic Colonoscopy
If you are undergoing a regular colonoscopy exam, then it will be classed as a screening colonoscopy. However, if you are undergoing a colonoscopy in response to specific physical symptoms or pain, then you may hear it referred to as a diagnostic colonoscopy. Both of these medical services are covered by Medicare in the same way.
How Much Does Colonoscopy Cost?
Like any medical procedure, the cost will vary depending on where it is done, where you are located in the country, and other factors. However, the average cost of colonoscopy will be around $3,000. Different health care providers will cover this in different ways.
How Much Will You Pay If You Have Medicare?
In most cases, nothing.
The Medicare Part B deductible will not apply to colonoscopies, making coverage even easier. However, there are a few cases where you may have to pay some out-of-pocket costs for your colonoscopy.
Colonoscopy and Polypectomy Costs
In some cases, your doctor will find a polyp when doing your colonoscopy. Removing a polyp can be done at the same time as your colonoscopy. In most cases, it will not take long or be invasive.
Polypectomies can come with an additional cost. If you undergo polypectomy, you will pay 20% of the Medicare-approved amount.
Additional Services and More Frequent Colonoscopies
Your doctor may suggest that you undergo colonoscopies more often than Medicare covers. Make sure that you understand why these colonoscopies are necessary, and how often you will need them done.
Your doctor may also require you to undergo additional types of procedures during your colonoscopy, even if you are not getting them frequently. For example, Medicare does not cover virtual colonoscopies, also called CT colonography, so make sure to specifically ask your doctor if the type of procedure they will perform is covered by Medicare.
What Type of Coverage Does Medicare Offer For Colonoscopies?
Medicare is divided into a few different parts, each of which offers a different kind of coverage. A colonoscopy can be performed in an outpatient setting or in a hospital. It may also require additional prescription drugs in conjunction with the procedure.
For these reasons, it can be useful to understand your coverage options when it comes to each part of Medicare.
Part A Colonoscopy Coverage
Part A of Medicare covers medical care in a hospital setting. Although getting a colonoscopy in a hospital is not as common, it is sometimes needed in conjunction with other medical needs.
The main difference between getting a colonoscopy covered under Part A is that you may be responsible for a deductible, copayment or coinsurance. If your colonoscopy is performed in a doctor's office, you will not have to pay the Part B deductible. However, you may have to pay towards your Part A deductible if your colonoscopy is performed in a hospital.
Medicare Part B and Colonoscopy Coverage
Part B of Medicare covers medical services at a doctor's office. This will cover most colonoscopies. Part B of Medicare will cover the full cost of your colonoscopy if it is within the time frames that we indicated above.
Normally, you will have to meet your Part B deductible before Part B starts to cover your medical care. In 2023, the deductible amounts to only $226. However, Part B will cover your colonoscopy even if you did not meet your deductible yet.
Under Part B, you will have to pay 20% of the cost of a polypectomy.
Part C: Does it Cover Colonoscopy?
Medicare Part C, also known as Medicare Advantage, is a way of getting your Original Medicare coverage through a private insurance company. Many Medicare Advantage plans offer extra coverage, like dental and vision. However, they are subject to coverage networks and other restrictions, which can make them less convenient.
Due to the Affordable Care Act, all Medicare Advantage plans must cover colonoscopies. Medicare Advantage plans are also free to cover colonoscopies and related procedures more often or more comprehensively than Medicare does. While this isn't the most common form of extra coverage offered, it may be offered.
Part D: Colonoscopy and Prescription Drug Coverage
Medicare Part D covers your prescription drug costs and is also offered by private insurance companies. This means that the costs and exact coverage options of each plan will vary.
The main thing to consider when it comes to Part D is that some plans will cover the cost of medications that you may have to take before your colonoscopy. This will vary from plan to plan, so make sure to check your specific policy.
Medigap Plans: Can They Help With Your Colonoscopy Coverage?
Medigap plans, also known as Medicare Supplement plans, cover additional costs related to your Medicare coverage. Rather than covering medical care directly, they will cover gaps in your Medicare coverage, like deductibles, copayments, and other fees.
If you are getting a colonoscopy done in an outpatient setting, it will be covered by Part B with no deductible. Because of this, most Medigap plans will not offer much additional coverage when you get a colonoscopy.
However, Medigap plans may help you cover your Part A deductible or copayment if your colonoscopy is performed in a hospital. There are many Medigap plans out there, so make sure to check the details of yours to see if it can help you pay for your procedure.
Medicare and Colonoscopy: Where To Go Next?
If you are getting ready to have a colonoscopy and are covered by Medicare, expect the procedure and coverage to be simple and straightforward. Colonoscopies are performed regularly for many people, and Medicare will cover the entirety of the fees in most cases. The important things to keep in mind when speaking with your doctor are:
Will you undergo the standard procedures covered by Medicare?
Is your colonoscopy being done in a hospital or outpatient setting?
Are there prescription drug costs associated with your colonoscopy?
Getting an estimate of your costs before the procedure can also help you know what to expect. Make sure to get these estimates before each procedure if you can, because costs can change without notice.
Find a Medicare Plan in your area
It's FREE with no obligation
Speak with a Licensed Insurance Agent
M-F 9:00am-9:00pm | Sat 9:00am-3:00pm EST