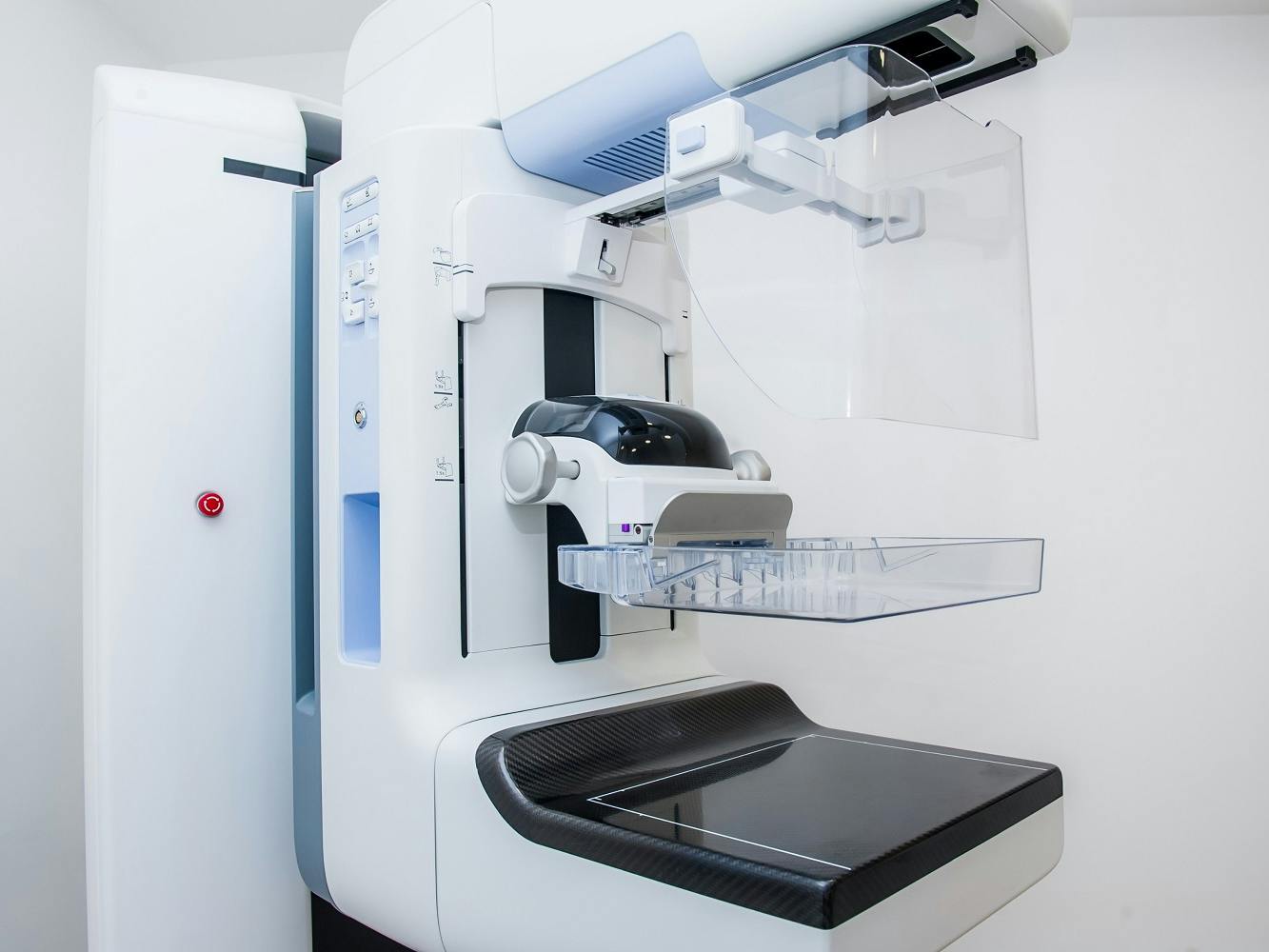 Doctors recommend women receive screening mammograms through at least their mid-70s, as they've been shown to help detect breast cancer early.
According to the Susan G. Komen website, the incidence rate of breast cancer (new cases per year) is now 188.8 per 100,000 women and 1.1 per 100,000 men. However, the number of women dying from breast cancer has decreased since the late 1980s, partly due to early detection of the disease. Does Medicare cover 3D mammograms? Here's what we discovered.
But before we explore Medicare's coverage of 3D mammograms, we will go over breast cancer risk factors and symptoms. We will also discuss the types of mammograms and then provide information on mammogram costs for those with Medicare.
Breast cancer risk factors
The likelihood of developing breast cancer increases as a woman ages. Those with a family history of breast cancer and other cancers also are at increased risk of the disease.
While you can't do anything about your age or family history, there are other risk factors you can control. Alcohol, smoking, and menopausal hormone therapy are linked to an increased risk of breast cancer. Being overweight or obese also increases your risk.
It's helpful to note that there are also things you can do to decrease your risk of breast cancer. Those include breastfeeding, exercise, and eating fruits and vegetables.
Breast cancer symptoms
Warning signs and symptoms of breast cancer vary among women. Be on the lookout for the following:
A change in the look or feel of the breast
A change in the look or feel of the nipple
Nipple discharge
If you have any of these signs of breast cancer – or have a new breast pain that won't go away, visit a healthcare provider immediately.
Breast cancer screening saves lives
According to this study of almost 550,000 women, mammography screening reduces the rates of advanced and fatal breast cancers. Women who participated in mammography screening had a statistically significant reduction in their risk of dying of breast cancer within ten years.
The good news is that you may have access to screening and diagnostic mammograms with Medicare.
Types of mammograms
There are different categories and types of mammograms. Here's a brief explanation.
Baseline mammograms
A baseline mammogram is usually a woman's first screening mammogram. It's recommended that most women get a baseline mammogram between the ages of 35 to 40. A baseline mammogram is used for comparison with follow-up mammograms.
Screening mammograms
A screening or routine mammogram is most often used to check for breast cancer in women with no signs of breast cancer. Screening mammography helps with the early detection of breast cancer. This allows for early treatment, which may be more effective than if the cancer is discovered and treated after it has progressed.
Diagnostic mammograms
A healthcare provider may skip a screening mammogram if a person has signs or symptoms of the disease. Also, diagnostic mammograms are ordered if a screening mammogram shows areas of concern. Such tests are obtained to study the area of concern further.
2D digital mammograms
Digital 2D mammography is used to detect abnormalities by taking at least two images of each breast at different angles.
In the U.S., digital mammography has replaced film mammography. While digital and film mammography both use X-rays to produce an image of your breast, digital mammography provides an electronic image stored as a computer file.
3D mammograms
Digital breast tomosynthesis is the official name of 3D mammography. During a 3D mammogram, an X-ray tube makes an arc-shaped movement around each breast, taking images from various angles. A computer collects the images and creates a 3D model of the breast, allowing healthcare providers to see the breast tissues more clearly in three dimensions.
There are various reasons a 3D mammogram might be recommended for a patient. Your doctor might recommend the technology for someone at high risk for invasive breast cancer. It may also be used if the woman has dense breast tissue or breast implants.
Starting with a 3D mammogram will reduce the likelihood of such patients having to return for further testing and X-rays. Digital breast tomosynthesis also increases cancer detection and decreases false-positive rates.
Given these advantages, 3D mammography can be used both for screening and diagnostic mammograms. But 2D mammograms can also be used as a diagnostic tool, especially when the machine is utilized for spot compression, supplementary angles, or magnification views.
Does Medicare cover 3D mammograms?
Women without health insurance sometimes put off getting preventive care because of the out-of-pocket costs for mammograms and other testing. But if you are part of the Medicare program, you can get a mammogram with little or no out-of-pocket costs because Medicare covers mammograms.
Medicare Part B (medical insurance) coverage of mammograms
Medicare Part B covers mammograms. Here's an explanation of the coverage:
A baseline mammogram once in your lifetime for women between the ages of 35-39
Screening mammograms once every 12 months for women aged 40 or older (2D or 3D)
Diagnostic mammograms whenever they are medically necessary (2D or 3D)
There are no costs for screening mammograms ordered by a doctor or healthcare provider who accepts assignment.
You will have to pay 20% of the Medicare-approved amount of a diagnostic mammogram – in addition to meeting your Part B deductible.
Medicare Part C (Medicare Advantage Plans) coverage of mammograms
Medicare Part C must offer the same coverage as Original Medicare (Medicare Parts A & B). But if you may have additional benefits as well. Talk with a plan provider to learn more.
Compare your Medicare plan options with our Find a Plan tool. All you need is your zip code to review costs and benefits of Medicare plans in your area.
Additional resources
Find a Medicare Plan in your area
It's FREE with no obligation
Speak with a Licensed Insurance Agent
M-F 8:00am-10:00pm | Sat 9:00am-6:00pm EST