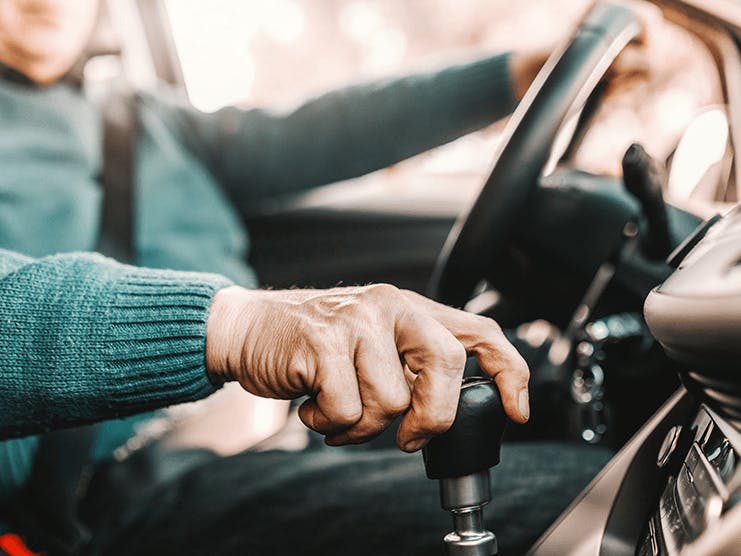 You have multiple options if you want to leave an Advantage plan and return to Original Medicare.
Medicare provides health insurance to American seniors as well as adults who have a qualifying disability or medical condition. Beneficiaries can choose between Original Medicare and a Medicare Advantage (MA) plan. But can you go back to Original Medicare from an Advantage plan? The short answer is,Yes. The longer answer is,Yes, but you must act during specific times. This post explains your options.
What Is Original Medicare?
Original Medicare includes two parts:
Medicare Part A is also known as hospital insurance. It covers inpatient care received in a hospital or skilled nursing facility. It also helps pay for hospice care.
Medicare Part B is also known as medical insurance. It covers outpatient services, such as doctor appointments, lab work, durable medical equipment, outpatient procedures performed in a hospital, and some preventive screenings.
Original Medicare does not include prescription drug coverage, vision, dental, or hearing aids.
What Is Medicare Advantage?
Medicare Part C, more commonly known as Medicare Advantage, is similar to the group health insurance plans that many people have through an employer. At a minimum, every Medicare Advantage plan must provide the same coverage as Original Medicare. However, they are not limited to this coverage. And in fact, most Medicare Advantage plans offer additional benefits.
Medicare Advantage Prescription Drug plans (MA-PD) include your Medicare Parts A, B, and D benefits. These all-in-one plans account for around 90 percent of all MA plan offerings. The vast majority of Advantage plans also cover routine vision and dental care, fitness benefits, and hearing aids.
Private insurance companies provide Medicare Advantage plans, which is why coverage and costs vary.
Can You Return to Original Medicare After Joining an Advantage Plan?
Yes, you may return to Original Medicare after you join an Advantage plan. But you may only do so during specific enrollment periods.
The Medicare Annual Enrollment Period
The Medicare Annual Enrollment Period (AEP) lasts from October 15 through December 7.
During Annual Enrollment, you may:
Sign up for a Medicare Advantage plan
Leave an Advantage plan to return to Original Medicare
Leave one MA plan for another (with or without drug coverage)
Join a standalone Medicare Part D plan
Drop your Medicare prescription drug plan (PDP)
Changes you make during Annual Enrollment take effect on January 1.
The Medicare Advantage Open Enrollment Period
The Medicare Advantage Open Enrollment Period (OEP) occurs every year from January 1 through March 31. It is limited to current Medicare Advantage enrollees.
During OEP, your options are:
Switching to a different Advantage plan
Returning to Original Medicare
If making that change means that you lose your prescription drug coverage, you may also join a standalone Medicare Part D plan.
Special Enrollment Periods
Medicare provides Special Enrollment Periods (SEP) to people who experience certain life events. Common special circumstances include:
Moving
Losing your current coverage
Having the chance to get other coverage
Your plan losing its contract with Medicare
Becoming eligible for Medicaid or Extra Help
No longer qualifying for a Special Needs Plan (SNP)
There are more than two dozen qualifying special circumstances. How long you have to act varies according to which SEP you qualify for. Find the full details on Medicare.gov.
Can You Join a Medigap Plan After Leaving Medicare Advantage?
Medicare Supplement Insurance, more commonly known as Medigap, helps pay some of your out-of-pocket costs under Original Medicare. You cannot have both Medigap and a Medicare Advantage plan.
If you plan to stay with Medicare Parts A and B, we nearly always recommend applying for a Supplement plan during your Medigap Open Enrollment Period, which begins once you are aged 65 or older AND have Medicare Part B. Your Medigap OEP is one of the few times your application will not undergo medical underwriting thanks to guaranteed issue rights.
Medical underwriting is how the insurance company determines (1) whether to sell you a Medigap policy and (2) what to charge for it. Guaranteed issue rights mean that you cannot be denied a Medicare Supplement policy nor charged a higher premium – even if you have preexisting medical conditions.
If you leave an Advantage plan to return to Original Medicare, the only way to avoid medical underwriting is if this was both the first time you had Part C AND you make the switch back to Original Medicare within 12 months.
Some states offer a bit more flexibility when it comes to joining a Medigap plan. And two – New York and Connecticut – don't allow medical underwriting at all. For details on your state's Medicare Supplement guidelines, check your State Health Insurance Assistance Program (SHIP).
How to Choose Between Original Medicare and Medicare Advantage
There are pros and cons to both Original Medicare and Medicare Advantage. The right choice depends on your unique situation. Consider the following:
Costs: May include an annual deductible, monthly premium, and copays or coinsurance. Don't forget to factor in the cost of a Part D plan if you're leaving an MA-PD plan for Original Medicare, as well as out-of-pocket expenses for any other items that were included with your Medicare Advantage plan. If you plan to join a Medigap plan, factor in those costs (monthly premiums) and savings (covered services) as well.
Coverage: If you're used to getting certain services with your Advantage plan, such as routine eye exams and prescription lenses, don't forget to factor in your out-of-pocket costs for any services not included with Original Medicare.
Network: Most people who have Medicare Advantage belong to either an HMO or PPO, which means they have a provider network. Original Medicare is accepted by 93 percent of primary care doctors. Advantage plan members, though, usually have to work within a provider network. And if you travel a lot, it's unlikely your plan will pay for anything other than emergency care.
Comparing your Medicare plan options is easy with our Find a Plan tool. Just enter your location and coverage start date to review Medicare Advantage, Part D, and Medigap plans in your area.
Find a Medicare Plan in your area
It's FREE with no obligation
Speak with a Licensed Insurance Agent
M-F 9:00am-9:00pm | Sat 9:00am-3:00pm EST