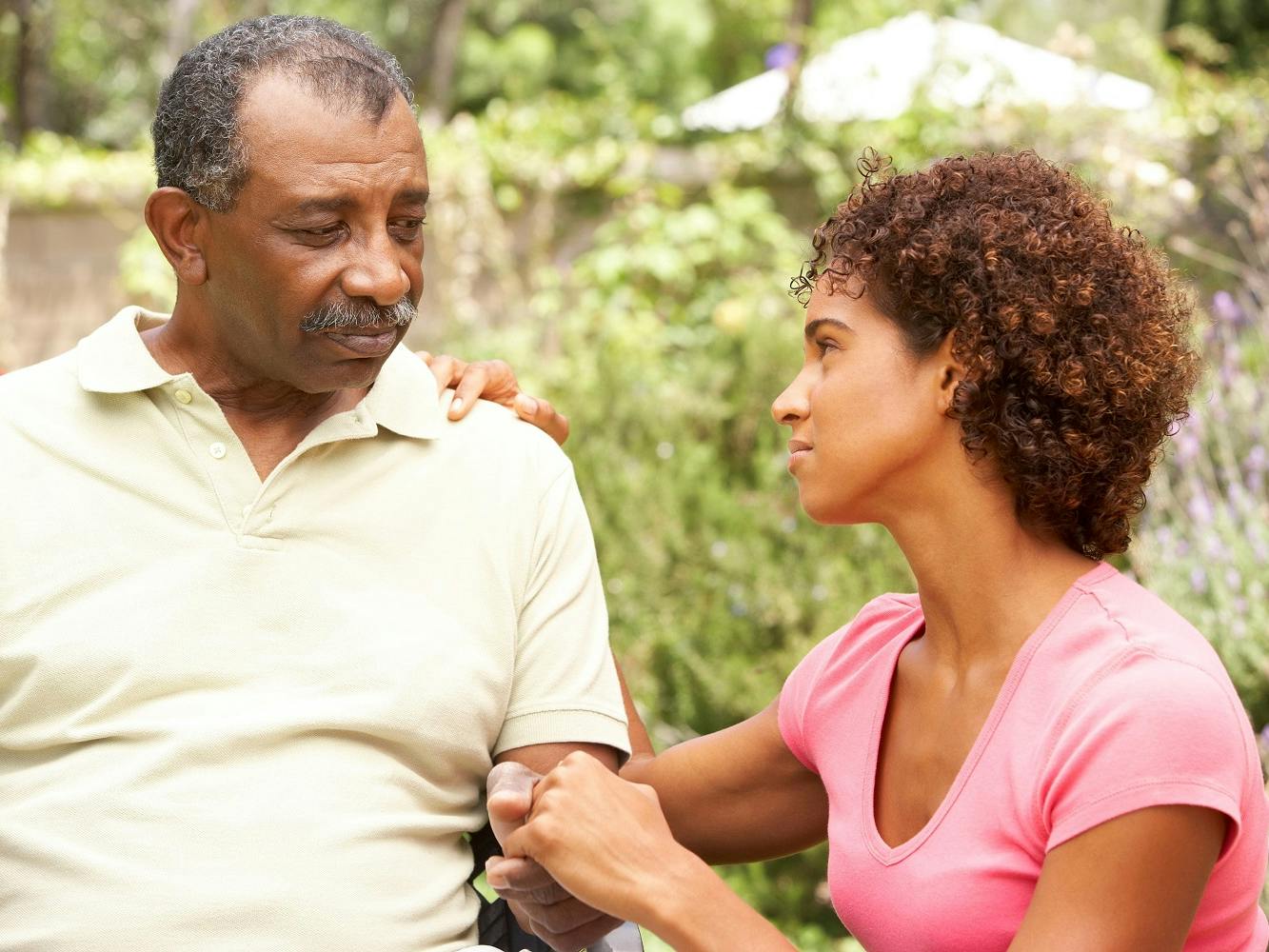 No one ever plans to get really sick, but it happens. Here's the medical info your kids should have...just in case.
You're normally a very private person. You don't want everyone else to know about your business, and that includes medical stuff.
And sharing your personal health info with your own kids? Talk about awkward! As Charles Safran, MD, chief of clinical informatics at Beth Israel Deaconess and Harvard Medical School, points out in The Wall Street Journal: "Mom and dad don't want you to see all the medicines they take, and no child really wants to know if their parents are sexually active and taking Cialis, Viagra, or a medication for a STD."
But it's important to share some key info with your adult children. No one ever plans to get sick or to become disabled. But life is full of the unexpected.
You may have already named your child as your healthcare proxy. This is a legal document that authorizes your child to make medical decisions for you if you are unable to. But if your kids don't know about your conditions and medications, how good can their decisions be?
If your kids have your medical facts right, it could save your life. Here's what you need to do to keep your kids in the loop.
What information do your kids need?
You don't need to send your kids a gazillion medical records. But they should know some basic health stuff so that they can provide information about your medical care. You could end up in the hospital on a ventilator or land in the ER after a car crash. They should have the following at their fingertips:
An up-to-date medication list
You should include prescription drugs, over-the-counter medicines, vitamins, and any other supplements you take. Include dosage, when you take them, and what they are for. Really shy about them having that info? Chances are, you are on an electronic medical record platform, like MyChart. You can give them your username and password, so that they can log in in the event of an emergency. (Just ask them not to peek beforehand.)
A list of medical conditions and allergies
You should include a list of any medical conditions that you have. Include the name of the specialist (if any) who manages your conditions, as well as which medications you take to treat it. You should also document any food or drug allergies that you have. Include the name of the food or medication and the documented reaction.
This information doesn't just benefit any physicians who need to take over your care. Your children should be made aware of any conditions or allergies they may be genetically predisposed to.
A list of your current doctors and their phone numbers
Your children can give this list to medical staff if you're hospitalized. Just remember, your kids can't simply call up one of your physicians and expect them to open up about your medical history. You'll need to grant permission in advance for your doctor to talk to any of your adult children. This usually involves signing and returning a form to your healthcare provider's office.
Your username and password for your Medicare plan
And consider giving them insurance authorization, too. This is when you provide Medicare, or your Medicare Advantage plan, permission to speak to your adult children. You'll just need to fill out an authorization form, which you can find in the resource section below. This will allow them to:
**Get plan info, like the cost of your premium and what your plan covers
Discuss pending or denied claims
Update your phone number and mailing address**
You can authorize Medicare to share everything with your child or only specific types of information, such as coverage availability or premium payments. The authorization does not allow your child to make changes to your plan. And you can revoke your authorization at any time.
Even if you've shared medical info with your kids, it's a good idea to keep written records of all of this (including usernames and passwords). You can save it as a file on your computer or as a folder in a desk or cabinet. Just make sure to let your kids know where it is, so they can access it in an emergency.
Hopefully, your kids will never need this information. But you and your kids should sleep more soundly knowing they'll be better prepared to help you if the unexpected happens.
Do you have Medicare questions? We have answers.
When it comes to Medicare, one plan definitely does not fit all. At ClearMatch, it's our mission to match you to the policy that best serves your unique needs. It's all we do, and we do it better than anyone. Check out our extensive library of articles for answers to your Medicare questions. Or, compare plans in your area to get started finding the policy that's right for you.
Additional Resources
Find a Medicare Plan in your area
It's FREE with no obligation
Speak with a Licensed Insurance Agent
M-F 9:00am-9:00pm | Sat 9:00am-3:00pm EST