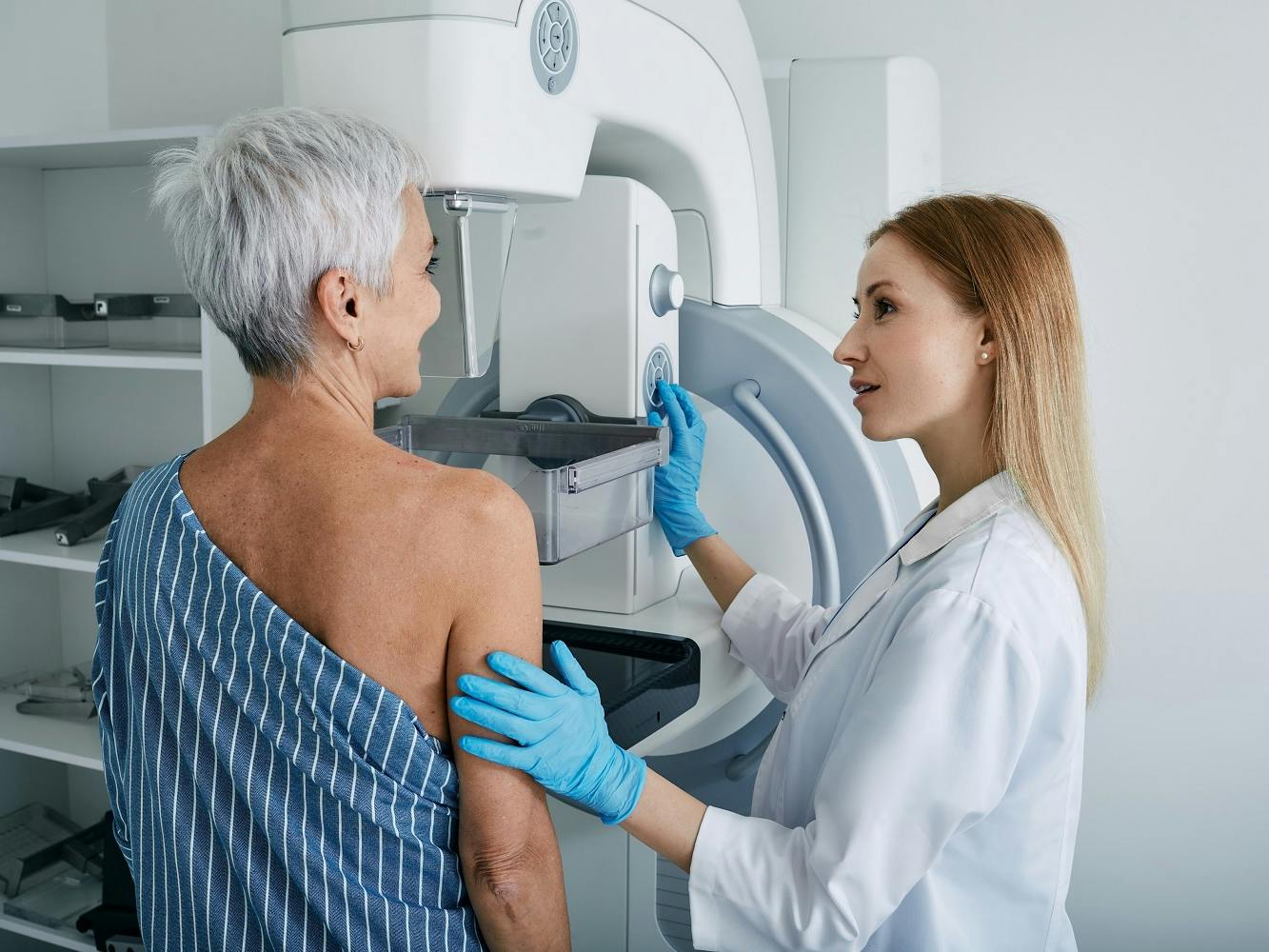 Medical experts disagree about how often women should have mammograms as they age. Here's how women can decide what's best for them.
As we age, some medical issues cease to be a concern. (Say goodbye to unplanned pregnancies!) Other medical issues become more worrisome, like rising cholesterol numbers.
Breast cancer doesn't fit neatly into either of these categories. Should we worry about it more or less as we get older? And what should we be doing to prevent it or detect it early?
First, the facts. Women are more likely to get breast cancer as they get older. Only a very small number of women are diagnosed with breast cancer before age 45, and most breast cancers are diagnosed in post-menopausal women.
But the flip side of these numbers is that women are less likely to die from breast cancer as they get older, too. About three-quarters of newly diagnosed breast cancers are a type called estrogen-receptor-positive, meaning that their growth is fueled by estrogen hormone. Once women are past menopause, these cancers tend to grow more slowly and be less life-threatening. That means that older women can often benefit from less aggressive treatment.
Do you know the signs of breast cancer?
So what does that mean for breast cancer screening as women get older? Should women continue to get yearly mammograms because breast cancer risk goes up with age? Or can they switch to a slightly less frequent schedule because the cancers grow more slowly? And is there an age when they can or should stop having mammograms at all?
Conflicting opinions on mammogram screening
Screening mammograms are currently the best way to detect breast cancer early, when it's less advanced and easier to treat. But medical experts can't seem to agree about how often women should get them as they age.
There are several large organizations and panels that make recommendations about breast cancer screening. These recommendations guide what doctors tell patients and what health insurance companies are willing to pay for.
Some of these organizations believe women should continue getting regular mammograms throughout their lives. Others believe women can switch at some point from yearly mammograms to screenings every two years. Still others believe there should be a cutoff age, such as 74, after which women no longer need to get mammograms at all. Others believe that as women get older the schedule should be more individualized, depending on a woman's health and medical history, family history, and other factors.
Here's an overview of some different recommendations.
American Cancer Society
Age 40-44: Option for annual
Age 45-54: Annual
Age 55+: Annual or every other year
Screening to continue "as long as a woman is in good health and is expected to live 10 more years or longer."
American College of Physicians
Age 50-74: Every other year
Screening to end at age 75
United States Preventive Services Task Force
Age 40-74: Every two years
Not enough data to make a recommendation for women age 75 and up
These confusing and conflicting recommendations mean that you and your doctor have to weigh the risks and benefits and decide together what screening mammography schedule would be best for you.
"It's critical for older women who are thinking, 'Should I continue screening,' to understand what is the full range of risks and benefits," Ilana Richman, MD, an internal medicine physician at Yale Medical School told Reuters.
The risk of not screening frequently enough is fairly obvious—that doctors might miss some cancers that could have been better treated if they were caught early. If resources and cost were not a factor, many doctors would probably advise women at average risk to begin getting screening mammograms at age 40 and then continue having them annually for the rest of their lives.
Does Medicare cover mammograms?
But too much screening also carries risk – the risk of unnecessary treatment.
That concern is particularly important for older women. A recent study found that almost one-third of breast cancers detected by mammography in women aged 70 to 74 were over-diagnosed. That means the cancer didn't require treatment because it wouldn't have caused problems during the woman's life.
The study also found that as women get older, this problem of overdiagnosis becomes more common, affecting nearly half of women aged 74 to 84 who are diagnosed with breast cancer, and more than half of those 85 and older.
So what should YOU do?
The most important thing is to talk to your primary healthcare provider. He or she is most familiar with your own health and family history. That information will help the two of you devise a personalized breast cancer screening schedule.
Also, it's important to know that screening mammography is just one way to be proactive about your breast health. While there's no surefire way to prevent breast cancer, there are things you can do to put the odds in your favor:
Try to keep weight in a healthy range. Losing excess weight may help reduce your risk.
Make regular physical activity part of your routine. Exercise can help lower your risk of breast and other cancers.
Limit alcoholic beverages, as breast cancer risk goes up the more you drink.
Talk to your doctor about post-menopausal hormone therapy, as it may raise the risk of breast cancer when taken for more than five years.
How Medicare Can Help
The good news is no matter what screening schedule you and your doctor choose, Medicare covers the full cost of annual screenings. There is no age cutoff. Medicare Advantage plans offer the same screening coverage, and when it comes to treatment, some go further, such as providing at least partial coverage for a wig for treatment-related hair loss. Compare the Medicare options available in your area with our easy-to-use Find a Plan tool.
Additional resources
Find a Medicare Plan in your area
It's FREE with no obligation
Speak with a Licensed Insurance Agent
M-F 8:00am-10:00pm | Sat 9:00am-6:00pm EST