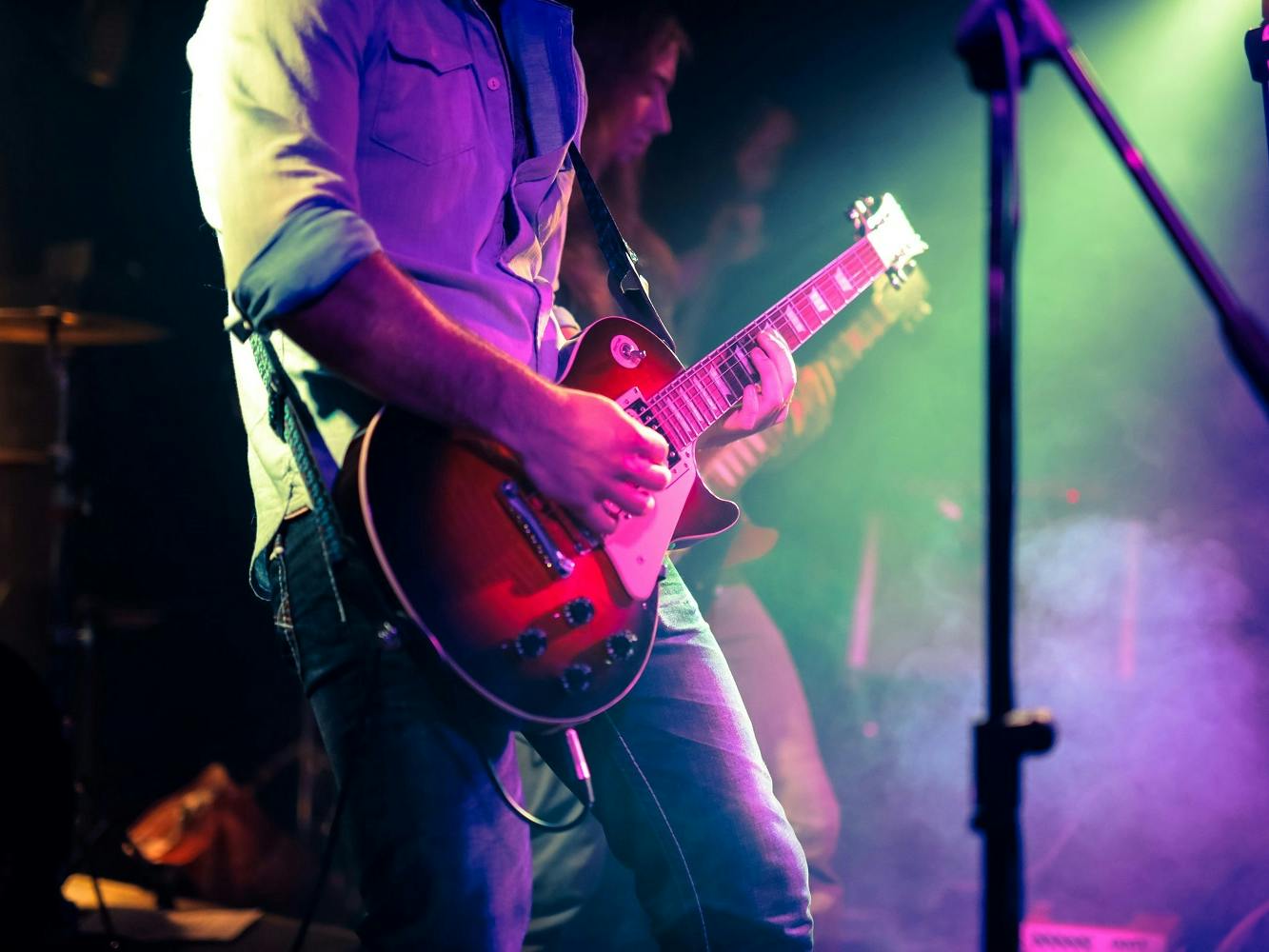 If you're a music lover, your city should not only have great benefits for retirees but also a thriving music scene for your ears.
For some people, retirement's R&R might mean rock 'n' roll instead of rest and relaxation. If you're music obsessed, then it's probably important for you to retire in a place that has a thriving music scene, where you can discover new bands and enjoy old favorites in your own backyard.
Music can offer much more than just good times, though. Research is finding that listening to music can help with cognitive functioning and overall well-being.
"Your brain lights up like a Christmas tree when you listen to music," neurologic music therapist Kimberly Sena Moore told WebMD. "Music is really such a complex stimulus and you can use it in an intentional way for general wellness."
All the more reason to put music high on your list of criteria when looking for a place to retire. Here are three places known not only for their great retirement benefits but also their rollicking music scene.
Nashville, TN
It seems like a requirement that Nashville, also known as Music City, USA, should take the top spot for a list like this. With aspiring musicians flocking to the city every day to try and make it big, and with iconic venues like the Grand Ole Opry, the Bluebird Café, and at least 180 other music venues in between, Nashville is one of the most important cities for music in the world.
Spend an evening enjoying the many honky tonks up and down Broadway, many with no cover charge. Catch a performance of one of your favorite stars at the historic Ryman Auditorium. Take in exhibits at the Country Music Hall of Fame, RCA Studio B where Elvis recorded some of his biggest hits, and the newly opened National Museum of African American Music.
Beyond an immersive music scene, Nashville also offers a great food scene and city living with lots to do. Winters are relatively short and mild. And if you're an outdoorsy person, you'll find plenty to enjoy with large parks, hiking and equestrian trails, golf courses, and bike paths.
Healthcare is important to many older adults, and Nashville offers top notch medical care to its residents. Among the city's many medical and research centers, Vanderbilt University Medical Center stands out as one of the top hospital systems in the United States.
Tennessee has low property tax, no income tax, and no capital gains tax against retirement income. (Great news if you have a pension!)  While Nashville is the most expensive city in Tennessee, it still offers a lower cost of living than the national average. And Tennessee is ranked among the most affordable states in the country.
Austin, TX
With its official slogan, "The Live Music Capital of the World," Austin, Texas was sure to get a nod as one of the best music cities in the United States for retirees. The city has more than 250 music venues, and it is where music icons like Janis Joplin and Stevie Ray Vaughn got their start. Austin has become a mecca for musicians, both young and old, thanks to its funky, creative feel in the heart of Texas.
But Austin's music scene extends beyond the blues and rock. Residents get to enjoy classical concerts in the park, and an international reggae festival is held each spring. The Old Settlers Music Festival features Americana/roots music, arts and crafts, and camping. And South by Southwest (SXSW) brings the biggest names in music to Austin for nine days every March.
While housing costs have increased significantly in Austin over the last few decades, the state of Texas is an overall attractive place for retirees. Like Tennessee, Texas does not have income tax, nor does it tax social security or personal or private retirement income.
With more than 300 days of sunshine in the year, Austin offers lots of outdoor activities, including swimming holes like Barton Springs, paddleboard and boat rentals, and hiking and cycling trails throughout the city.
In Austin, you'll also enjoy high quality medical care, with hospitals like St. David's Medical Center and Ascension Seton Medical Center Austin ranked among the top in Texas. You'll also enjoy the potential for continuing education. Many public institutions (including the University of Texas at Austin) offer free classes (up to 6 hours each semester) to people over the age of 65.
Asheville, NC
With dozens of live music venues and buskers seemingly on every corner, Asheville, set in the Smoky Mountains, has long been known for its musical roots, particularly of the bluegrass variety. You'll find music festivals for every season in the city, the Asheville Jazz Orchestra, the Symphony Orchestra, the Asheville Lyric Opera, and so much more.
Residents can find their summer weekends fully booked between two of the city's most well-known festivals. You can bring your own drum or just go and listen to the beat at the Drum Circle. This free event draws hundreds to the city's outdoor amphitheater every Friday night. Spend your Saturdays at Shindig on the Green, an outdoor bluegrass music and dance festival. Need some indoor entertainment? Try The Orange Peel, named one of the five best rock clubs in the nation by Rolling Stone Magazine.
Along with the city's appreciation for melody, it also appreciates retirees. Money.com ranked Asheville as the No. 7 place in the United States to retire in 2020 because of its relatively low cost of living, beautiful natural surroundings, and bustling urban arts scene.
The weather is comfortable and mild in Asheville, a city that sits 2,000 feet above sea level. While you'll be able to enjoy four seasons, it never gets too hot or too cold.
Along with its cultural benefits, this retirement destination offers financial ones, too. North Carolina does not have estate or inheritance taxes, and the state does not tax Social Security or 401(k), IRA, or pension distributions. It also offers property tax breaks for residents 65 years and older who meet certain income requirements.
Medicare on the move
Whether you hit the music scene in your own hometown or decide to move to a city famous for its harmonies and melodies, you'll want great health coverage wherever you go. Original Medicare plus a Medigap plan will cover you nationwide. But, you can also find expanded coverage under local Advantage Plans. ClearMatch can help you wade through any confusion when it comes to your Medicare options, and help find the best plan for you — wherever you find yourself during retirement.
Additional resources
WebMD: 5 Ways Music Helps the Mind
U.S. News & World Report: Best Hospitals in Texas
Money.com: The 10 Best Places to Retire in America
Find a Medicare Plan in your area
It's FREE with no obligation
Speak with a Licensed Insurance Agent
M-F 8:00am-10:00pm | Sat 9:00am-6:00pm EST