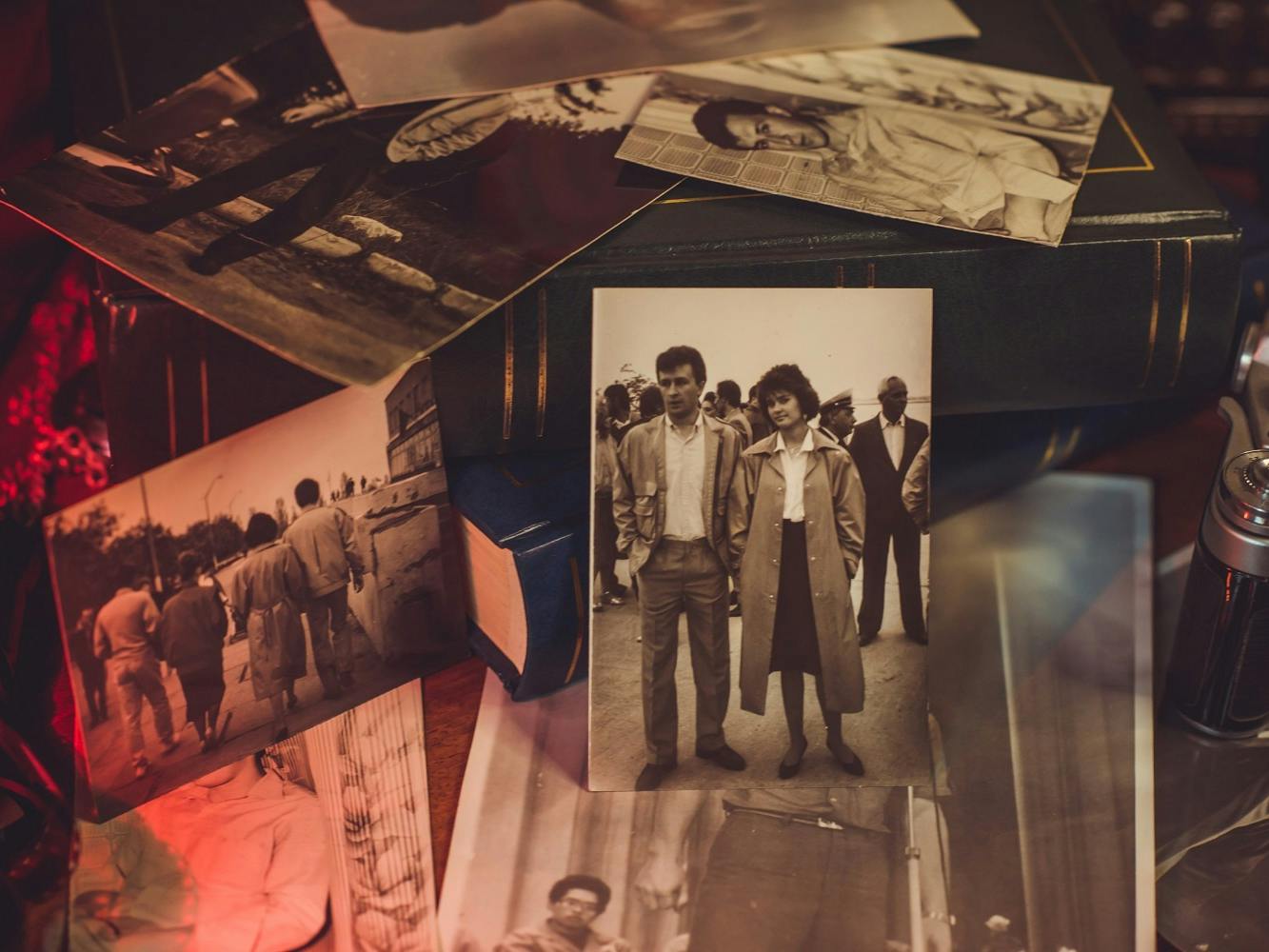 If you have a lot of photos on your phone or in your house, getting them organized can feel daunting.
Do you have thousands of digital photos on your smartphone? Or maybe what seems like a zillion photos packed away in shoe boxes? Going through all your old photos can be quite a tall order, but it's an important way to get organized, and we've got some tips to make it easier!
"Organizing your photos takes a lot of time and commitment, and it's something that you can't procrastinate [on]. You actually have to do it," consumer tech expert Kim Komando told NPR. "Next year you're just going to have more photos. So just bite the bullet and get it done now."
Ready to get going? Here are some tips on how to get started on both digital photos and good ol' print.
Organizing your digital photos
If you have a smartphone, you have a camera in your pocket at all times. It's no wonder then that these days, 92.5% of photos are taken with smartphones according to Photutorial. The site also notes that, on average, smartphone users have about 2,000 photos on their phones.
That's a lot of pictures! Now, what to do with them?
Figure out where you want your photos to live
Instead of having your photos spread across your smartphone, your computer, and your camera, choose a single storage location. If you decide to make your laptop your central storage, download the photos from your phone to your laptop's photo application. (On both Windows and Mac computers, this application is called Photos.)
If you need a lot of storage space or want to make backups, you can use an external hard drive.
Another option is to store your photos in the cloud. Windows has a built-in option called OneDrive, while Macs use iCloud. You can also use a third-party cloud-based photo website like Flickr or Google Photos.
Figure out how you want to organize your photos
Some people categorize their photos by year. Other people sort by theme, events, locations, or the actual people in the photo. Whatever classification method you decide, stick to it to avoid any confusion.
Have a photo that could go in more than one category? Don't sweat it. With digital photos, it's easy to make a copy and keep the image in more than one place!
Organize with digital tools
All of the photo storage applications and cloud capabilities built into your computer include organizing features like folders. Use a separate folder for each category and tags like "Vacation 2019" or "skiing" to easily search your pictures in the future.
Other popular photo organizing apps include Magix Photo Organizer Deluxe and the free app Mylio. Magix lets you edit your images for perspective and sharpness and sends reminders to back up your photos. Mylio offers advanced filtering for quickly finding the photo you want, as well as the ability to import photos you've shared on social media.
Organizing your print photos
Do you also have print photos that have accumulated over the decades? You can keep things super streamlined by digitizing them. Use a scanner or snap a picture of the prints with your smartphone. Then add them to your (already organized!) digital collection.
But for many people, print photos have an air of nostalgia that a digital photo simply can't match. If you're one of them, you'll need a separate system.
First, decide what type of storage system you'd like to use. Do you want to keep them in photo albums? Boxes? What is the best way for you to be able to enjoy these photos for years to come?
Label each photo with a pen or sticky tab, noting the year, event, and location. Next, decide on a classification system the same way you did for your digital collection. (Perhaps each year has its own photo album or shoebox.)
Whichever storage method you choose, remember to keep print photos in a dark, cool, and dry area to help prevent long-term damage.
Deciding what photos to keep
Do you have a hard time deleting or throwing away photos of your child or beloved pet, no matter how blurry or unappealing the picture is? If so, you're not alone. Here are some starting "rules" to help you embrace the less-is-more mindset.
Duplicates are for sharing, not hoarding. Either give the duplicate away or toss it.
A blurry or bad photo doesn't honor a person or life event. Keep it only if it is the best remaining photo of the person, place, or event.
If you have 15 beautiful photos of the same sunset, delete or throw away at least half.
Don't hold onto photos out of guilt or obligation. If you don't smile looking at a photo of your Great-uncle Leroy, send it to someone who will.
It might feel daunting to winnow down your collection to your favorites, but doing so will only make the experience of looking at them more enjoyable in the future. If you absolutely can't bring yourself to get rid of photos, pack the less-loved ones in a box marked "backup pictures" and store it out of sight.
Project ideas for your photos
Want to do more with your photos than just keep them in storage? Here are a few creative ideas to give your pictures a second life.
Create a photo book
While a traditional photo album is always a good way to go, there are now myriad online services that can help you create a custom photo book. Programs like Shutterfly and Snapfish take the idea of a photo album one step further by allowing you to personalize the book's design, write your own photo captions, and more. Once you've created it online, the book is sent to you in the mail.
Make a custom calendar
Similar to a photo book, made-to-order calendars allow customers to get creative with themes and designs to create monthly calendars. These also make great gifts!
Make a slideshow
There are lots of user-friendly programs out there, like iMovie and Movavi Slideshow Maker, that help you make professional-looking slideshows for free. You can add music, interesting transitions between photos, and other fun effects. Slideshows can be a wonderful accompaniment for special events, like weddings, anniversaries, birthdays, and funerals.
When it comes to getting creative with your photos, the sky's the limit. So snap to it!
Additional resources
Find a Medicare Plan in your area
It's FREE with no obligation
Speak with a Licensed Insurance Agent
M-F 9:00am-9:00pm | Sat 9:00am-3:00pm EST